Hello everyone and welcome back to a new installment of my Vancouver Whitecaps Football Manager Story. We left off last time with pre-season over and done with but now had to face a long trip to Mexico for an NACL Semi-Final encounter….
March 2013
NACL Semi-Final 1st Leg
We couldn't have gotten off to a worse start as RB Steve Draper was easily beaten for pace resulting in a goal after just 54 seconds. Pachuca looked-liked they were about to wipe the floor with us until a sending off after a vicious tackle reduced the home side to ten men. We quickly forced our game upon Pachuca fashioning the equalizer from a corner with Rochat heading in. Seven minutes from the interval Edhino and Jarju linked up well in midfield with the final pass by Edhino finding Nagbe who buried the ball into the net for the go ahead goal. We continued to mount the pressure in the second half which resulted in a penalty that Edhino converted and then Draper preserved our two goal lead with a spectacular clearance off the line minutes later. We now have a great chance of reaching the final!
With players called up for international duty and 3 wingers on the injury list (see below) it was a make-shift team that would be sent out for our MLS home opener against Chivas USA including a debut for 18 year old defender Michal Rodriguez.
Needless to say it wasn't the most of entertaining games but it was another stellar performance from Cuesta and Edhino who scored the only goal of the game from the penalty spot.
Next up we found ourselves at BMO Field in Toronto where we blitzed their 18 yard area for most of the first half with 3 shots cleared off the line. Early in the second we had a goal disallowed as Nagbe allegedly fouled a defender. In the end we had to settle for a point from this encounter.
April 2013
Though we ended the month disappointingly on the field, off the field was another matter as our latest financial report looked very healthy indeed as we surpassed $10 million in the bank.
It was a similar story in BC place as it was in Toronto where we dominated, had a disallowed goal and frustrating first half battling against Real Salt Lake's flat 5 man midfield. A neatly worked free kick broke the deadlock early in the second half that was finished off by Tiebert who was left totally unmarked in the penalty area. Seemingly looking like the only goal of this encounter, Salinas went totally berserk at the end of the game, bombing down the right wing and his perfect cross ball set up goals for both Castillejos and Tardelly in the space of three minutes.
NACL Semi-Final 2nd Leg
A packed house of 21,000 was on hand as we took on Pachuca knowing that we were only 90 minutes away from the final. We got off to a dream start as Russ Tiebert floated in a free kick from the left flank that was met by the head of Ike Opara and it was 1-0. Sixteen minutes later and Tiebert produced a stunning run down the left side again beating two defenders before his cross was finished off by midfielder Philippe Davies for goal number two. Pachuca, desperate not to concede anymore tightened up at the back and in the second period became more dangerous offensively. They couldn't break us down and so we were through to the NACL Final where we will meet Mexican side Club America, the first leg being at BC Place.
Buoyant from reaching the NACL Final we then took on Seattle in the first of back to back Cascadia Cup games. Twelve minutes in and Gonzalo Castillejos judged the flight of Edhino's free kick beautifully to head home the opening goal though poor marking meant that lead was quickly suppressed by Seattle. 1st round draft pick Adam Leblanc put us back in front with a stunning shot from 23 yards out and before the half hour Castillejos set up Shea Salinas whose powerful effort slammed into the back of the net. We completed the rout late in the second half in the same way that it started with substitute Nagbe finishing off Edhino's free kick.
The second of our double header Cascadia Cup games meant we travelled south to Oregon to take on Portland. After conceding an early goal, right back Sarkodie got himself into an attacking position to come up with a well-executed equalizer and from there we never looked back running out 3-1 winners.
NACL Final: 1st Leg
A packed house was on hand at BC Place as we hosted Mexican side America in the first leg of the NACL Final. Early pressure failed to produce the desired result as we were frustrated by rock solid defending and a touch of bad luck with two chances cleared off the line in the opening 15 minutes. America were equally frustrated by their poor finishing and rarely caused our GK Edson any trouble. The second half started much the same way as the first until Gonzalo Castillejos finally slipped his marker, pushed the ball wide to Tiebert whose crossed bounced around in the box until Salinas stabbed the ball home…. 1-0. It was a lead that we were unable to build on but we take this slight advantage to the intimidating Estadio Azteca for the second leg.
A massive setback from this game was an injury to Shea Salinas who will be out for 2-3 months
With a trip to Mexico looming our next game at home to Columbus had a real "academy" feel about it as most of the team were under 21. The youngster's did brilliantly crushing Columbus with a mesmerising first half display that saw two wonderful strikes by Villalobos (replacement for Edhino?) whom we purchased from Toronto and was making his debut. 18 year old striker Tony Hudson also grabbed a brace which left the backroom staff rubbing their hands at the prospects of these kids for the future.
Results Summary:
I'm pretty confident in saying that this is our best run of form the teams' had which hopefully we can carry through over the next couple of months.
Western Conference Standings:
We have a three point lead plus a game in hand at this early stage and I'm delighted at how well we are playing defensively despite the loss of Jay DeMerit to Aberdeen.
Eastern Standings:
Moneyball
The  Moneyball program has gotten off to an encouraging start as one the off season projects was to replace striker Eric Hassli and according to stats Castillejos from Argentina was the best choice of those who were free. Below is a look at the attacking unit with Hassli and Castillejos highlighted.

Fixtures:
As you see from the above fixtures, we will start off next month playing in our biggest game of our lives taking on Club America in the massive Estadio Azteca for the NACL Championship. Here's what we have to look forward too……Oh crap!!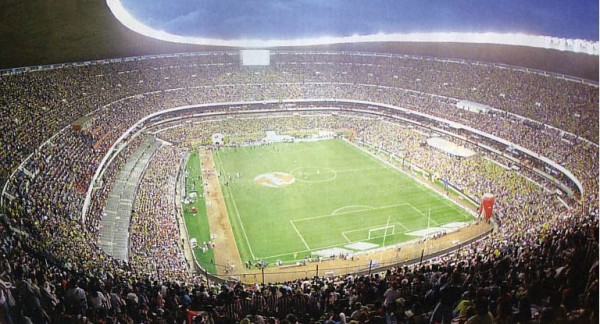 Thansk for taking the time to read this update and I look forward to your comments.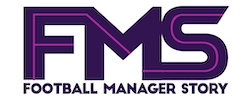 Subscribe to our Newsletter