Hello readers and welcome back to the final report in my second season with the Vancouver Whitecaps. Last time we had seen Vancouver showing some signs of improvement but would it be enough to defend our MLS title and move on from Group A in the North America Champions League? Let's find out…..
September 2012
The new month started off with a surprising job offer from the Columbus Crew but as I was already coaching the current champions so it didn't seem like a necessary move.
Our opening game saw a productive trip across the border as a powerful header from DeMerit and a cracking strike from outside the box by Jarju gave us all three points. The win was significant as we moved up into second place in the standings leap-frogging Seattle.
Next up we were at home to Chicago which was a game that was bogged down in midfield and ended in an inevitable 0-0 draw.
Champions League: Match Day 3
We stayed at home for the visit of Los Angeles in a critical Group A NACL game. A Beckham free kick set up an early goal for LA which we responed to in the 7th minute with skipper Alain Rochat heading in from a corner. A break down the left flank by Russ Tiebert ended with a wicked cross ball into the box for fellow winger Erik Midtgarden to side foot into the net for the go ahead goal. Just on the half hour Jarju intercepted a pass in midfield stormed forward into the box and then intelligently squared the ball to Steve Kramer to make it 3-1. Into the second half and two disallowed goals for offside would have made it 5-1 but then LA staged a come back with two goals of their own making it 3-3 with 8 minutes left but just as the referee was about to blow for fulltime Edhino slipped the ball into the box for Kramer to strike home the winning goal to end a thrilling match.
It was south to Texas for our next game against the best the in the league the Houston Dynamo where we came away with a valuable three points thanks to another goal by Steve Kramer who has suddenly hit form and substitute Eric Hassli who took all of one minute to score after returning from a long term injury.
Back at BC Place we were once again in NACL action and a simply brilliant first half performance by centre back Yamith Cuesta, who bagged a first half hat-trick, was the highlight of a stunning 5-0 win. With 70% possession the Panamanians were never in the game and didn't even manage a single shot on goal. Shea Salinas got himself a goal in each half to put us in a great position for moving forward.
In August we had crushed DC United 5-0 but they were far more competitive in Washington and in the opening 30 we had come from behind twice to keep pace with them. By half time we had taken the lead as Edinho converted from the spot and that would be enough to secure the win.
October 2012
Champions League: Match Day 5
We were off to Mexico and I really didn't give our side much of a chance but a pulsating opening 15 minutes was capped by a goal from De Merit who headed in off a free kick to give us the early lead. Darlington Nagbe created all kinds of trouble for the Tecos defence and was unlucky not to get himself a goal so by the interval we held onto a slender lead. Early in the second half we gave a way a penalty as Tecos tied things up but Tiebert put us back in front with a cracking shot into the roof of the net from 20 yards out. We then played silly buggers with the ball, gave it away and Tecos equalized once more. With the clock running down Edhino broke free with the ball from midfield played a defence splitting pass to Nagbe, who instead of shooting squared the ball to the on rushing Tiebert and it was 3-2!!!! We held on for the remaining few minutes for a memorable victory
That win put us top of Group A with one game to play.
Topping the group led to a second job offer this time from New York which I turned down also.
Although our trip to Mexico was rewarding in terms of the victory it proved costly in terms of fitness as we struggled at home three days later where we lost to New England by a score of 2-1.
Due to internationals we now had a thirteen day break though that would set up us for an horrific four games in seven days that could ruin our entire end to the season.
A play-off spot was now pretty much assured; the next step would be to avoid having to play a preliminary round and go straight to the conference semi-finals.
Play-Off Table
My hopes of becoming Canadian national coach anytime soon took a set back as Canada knocked out the USA in qualifying and made it through to the final six teams. The top three from this final qualification group will go to the 2014 World Cup.
Away to Salt Lake we suffered a heavy defeat as the Real forwards ran circles around our defence. In Colorado we had the ball in the back of the net five times but only two counted as we came from behind with just 10 men to secure a point and keep our play-off hopes alive.
Champions League: Match Day 6
The Home Depot Centre in Carson, California provided the venue for our final group game as we took on the LA Galaxy. Beckham and his buddies needed a win and we just required a draw to go through to the next round. LA went straight for the jugular in an effort to kill us off early but we held firm until the 42nd minute when Robbie Keane turned the ball in from a corner. Things got worse after the interval as we were reduced to 10 men with the sending off of anchor man Tyler Hemming. With fewer players on the field we dug in looking for the break on the counter which paid off as right winger Salinas scored the equalizer with 17 minutes left. LA switched to a 4-2-4 in desperation for the win but got caught out once more by Salinas who this time slipped the ball past the LA defence into the path of Russ Tiebert who scored the go ahead goal. Amazingly we held on until the final whistle for a memorable victory and more importantly had won the group!
Group A: Final Standings
We had one game remaining in the regular MLS season with play-off spots still up for grabs as we took on Toronto at BC Place…
We ended up playing one of our worst games of the season to disappoint the home fans on top of which defender Alain Rochat picked up an injury and will be out for three weeks. Despite the loss we made it through to the play-offs but only just.
Final Standings: Western Conference
November 2012
MLS PLAY-OFFS
Western Conference: Semi Final 1st Leg
We kicked off the play-offs at BC Place taking on Chivas USA. In a tight encounter both sides were finding it difficult in front of goal but we made the breakthrough close to half time with Columbian defender Yamith Cuesta heading us into the lead. We doubled that midway into the second half with Hassli finishing off a blistering run and cross ball from Russ Tiebert to give us a slight advantage going into the second leg.
After that victory I received yet another job offer this time from Dutch side Feynoord which took a little more time to think about before refusing.
Western Conference: Semi Final 2nd Leg
We fell behind after just two minutes from a penalty kick that quickly brought Chivas back into this semi-final though we restored our two goal lead on the half hour with striker Darlington Nagbe providing the honors. Chivas were reduced to 10 men minutes later but that only seemed to make them play better producing a second goal in the 64th minute. However in the dying seconds of the game substitute Steve Kramer tied up the game and ensured our passage through to the final where we will meet Los Angeles again!
In the East it's DC United v Toronto so it could be an all Canadian MLS Cup Final!
MLS: WESTERN CONFERENCE FINAL
We were back in Los Angeles once more as the Galaxy had home field advantage due to their better regular season record. We got off to a terrific start as Nagbe's through ball ended in a shot by Mitgarden which was pushed away by the LA keeper into the path Nagbe who fired it home to make it 1-0. Fourteen minutes gone. Up stepped David Beckham and set up play after play for the Galaxy who laid siege to our goal until half time but couldn't break through. As we'd only beaten Chivas two days earlier the whole team was exhausted which contributed to the 72nd minute equalizer and subsequent sending off of Eric Mitdgarden. We somehow held on and the game went to extra time. Battle Los Angeles continued into the second period of extra time with the score still at 1-1 until Nagbe broke free of the LA defence and was brought down in the box by the chasing defender and Philippe Davies returning from injury converted from the spot, 2-1.
A curling free kick by Beckham rattled our crossbar a minute later and as we cleared the danger Los Angeles were slow to react and Nagbe was off again sprinting down field until he spotted Russ Tiebert who he squared the ball to and GOALLLLLLLLLLL!!!!!
Against all odds, a brutal schedule, down to 10 men we had beaten Los Angeles once more and had made it through to the MLS Cup final for a second straight season.
**Authors Note
To be honest my writing hasn't given this game justice as the whole match was just exhilarating to watch and is without doubt the most dramatic of games I've played either in Championship or Football Manager over the last several years. It's at times like this, and they are rare, makes getting up early each morning playing the game and writing about it all worthwhile.
2012 MLS FINAL
A capacity crowd was on hand in Portland as we took on DC United in the MLS Final who had knocked out Toronto in the Eastern Conference Final. With a layoff of two weeks since our last game we were fully fit and raring to go especially Darlington Nagbe who kept the DC keeper constantly busy throughout the first half and was finally rewarded for his efforts , scoring with a sweeping first time shot into the net from an Edhino cross ball. The second half proved to be an anti-climax until the 92nd minute when a sudden lapse in concentration and it was 1-1. It was déjà vu all over again. Edhino hit the bar within the first minute of extra time and was followed by Tardelly (coming on for Nagbe) missing an open goal. DC were playing for the shoot-out, brought everyone back for the next 25 minutes and so the MLS Final went to penalties. I couldn't stand to watch this so I went down the tunnel ( actually into my basement) where I heard three roars from the crowd and three "oh ah's" The game was over and….we had won with Salinas, Tardelly and Tiebert all scoring from the spot. For the second season in a row we were MLS Champions!!!
Immediately following the game it was announced I had been inducted into the US Soccer Federations Hall of Fame 
Squad Ratings:
Central defender Yamith Cuesta tops the charts as the overall best player, though encouragingly Darlington Nagbe is showing some great promise for just 12 appearances. Wingers Tiebert and Salinas were the top scorers though I would like to see a striker doing better next season.
 So there we have it, another season has come to a close and in dramatic fashion to. Although we've won the MLS Cup two times in a row and have the Quarter –Finals of the NACL to look forward to there will be some squad changes before next season. Skipper Jay Demerit did not re-sign and will be leaving on a free for Aberdeen shortly. Striker Eric Hassli will most likely return to France and we need to take a hard look at both full back positions.
Thanks very much for reading this update and for following along throughout the season.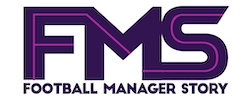 Subscribe to our Newsletter