Hello everyone and welcome back to a fresh episode of my Canadian Football Manager Story featuring the Vancouver Whitecaps of Major League Soccer. My apologies for the long delay since my previous update and for not leaving comments on stories posted here or on other sites I regularly visit.
Sadly my father lost his 18 month battle with cancer and passed away peacefully in the Wiltshire countryside just before the Easter weekend so with all the arrangements that needed to be made as well as a trip from Toronto to just south of Bath it has been a challenging and an emotional three weeks.
I was proud very proud to have been part of the funeral service as my Dad was given a full honour guard by former Royal Navy servicemen and his coffin was covered with the White Ensign flag which is the England flag with the Union Jack in the top left.
Inevitably, whether we feel like it not, life must continue on which means returning to Toronto, going to work, paying taxes, buying groceries, fixing up the house or as is the case here, being a part of a community that provides some mental relief from the world around us.
So with that in mind let's continue on where we left off last time with Vancouver having gotten off to a terrific start to the new season and reaching the NACL Final where we had a slender 1-0 lead to take to Mexico.
NACL Final: 2nd Leg
Shea Salinas injured, Russ Tiebert suspended and a sea of 105,000 bright yellow shirts was what we faced as we entered the Azteca Stadium with just 90 minutes between us and the NACL Championship. Club America stormed forward as I knew they would in the opening minutes but Cuesta and Rochat were solid in the centre of defence and Edson confident between the sticks. The game quickly got bogged down into a midfield battle and by half time we had only a couple of shots on goal.
Early into the second half an unusual long clearance by GK Edson was headed on what appeared to be harmlessly by Castillejos but a panic clearance by America fell into the path of midfielder Philippe Davies who struck the ball first time into the roof of the net for the opening goal. America now trailing by two goals on aggregate quickly tried to get back into the game hitting the woodwork almost immediately but that was as close as they came. Mid-way through the second Shannon Williams moved swiftly done the left flank pushing the ball inside to Edhino who took a couple of steps forward and from thirty yards out unleashed a curling shot that sailed into the corner of the net  for our second goal.
From there America had nothing more to give, we ran the clock down, the whistle blew and against all odds we had eliminated three Mexican teams in a row and had become Champions of North America!!!

The fans and board were naturally delighted by the teams' success and this will hopefully bring me a step closer for the national coaching position.

After our triumphant win in Mexico we scrambled to a 1-0 away win over San Jose in MLS action but then had a disastrous Canadian Championship losing to Montreal over two legs in the semi-finals. A fine display of complacency if ever there was one!
More importantly we were out of next seasons NACL competition having only just won it….I was completely stunned!!!

Down in Texas things didn't improve much as we struggled to make any headway over Dallas which resulted in a build-up of frustration that saw Nagbe sent off before half time. With 10 men we played better but still couldn't impose ourselves on Dallas and were fortunate to get a win thanks to the head of Castillejos who got the only goal 11 minutes from time. We followed that game with a 1-1 time at home to rivals Los Angeles with again Castillejos getting the goal for us. It was a frustrating 90 minutes with the words "just wide" summing up our attacking capability.

We stayed at home for the final game of May which saw Nagbe hit the woodwork in the opening minutes and my head sinking repeatedly as opportunities were wasted and by half time my face was in my hands as we trailed by a single goal. A very assertive half time talk brought about the equalizer through Castillejos once more and when Nagbe was hauled down in the box, Edhino coolly converted from the spot to make it 2-1. Midfielder Philippe Davies hit a trademark strike from over 20 yards out for goal number three after 71 minutes for an excellent turnaround and delightful way to finish the month off.

So a quick look at the table shows we have a three point lead over L.A. with a game in hand.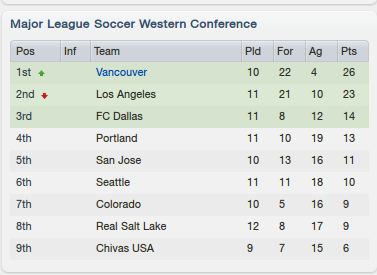 June 2013
The month started off with a late victory over Chicago with Yamith Cuesta heading in the winning goal 10 minutes from time as we continued to struggle in front of goal aside from last month's 3-1 win over New York.

It was a come from behind victory in Philadelphia thanks to the creativity of young Canadian striker Tyler Hudson who came on as a sub and set up Edhino for the winning goal. Hudson would repeat the super sub performance back at BC Place finishing off a Darlington Nagbe cross with minutes remaining on the clock. The youngster could not do it a third time as we lost our first MLS game of the season away to New England with the only goal of the game coming after just 6 minutes. In all three games Nagbe hit the woodwork so many times I almost lost count of how unlucky this striker turned winger was.

The final game of the month saw our worst defeat in quite some time, in fact in almost a year as we were overrun by Kansas City, and for the first time in charge of the club the fans left BC Place early.
Moneyball
The Guaranteed Waiver deadline was fast approaching, with players waived or released after July 1st would still count towards our salary budget. So midfielder Adam LeBlanc was waived as he couldn't force himself into the first team and Michael Nanchoff was traded to Houston for a 2014 second round draft pick which was valued at $220,000.

Nanchoff was struggling with injuries for a long time so I'm banking on a youngster from Mali as his replacement. True, it seems Traore whose been playing domestic football in Mali doesn't cover much ground but this young winger has a cross completion ratio of 41% and hopefully that's where he will make the difference to our floundering attack.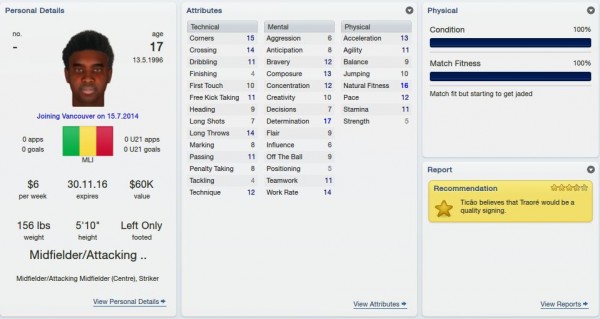 Results Summary
Quite a mixed bag than the first quarter and certainly we seem to be struggling a bit in front of goal despite more check marks in the win column than drawn or lost.

Western Conference:
It's turning into a "two horse" race between us and Los Angeles and we definitely have to take advantage of that game in hand.

Eastern Conference:

Fixtures:
A Cascadia Cup game with Portland will start things off in the third quarter after Canada Day followed by a home fixture against San Jose. We potentially face difficult away games at the end of the summer with trips to Kansas City and Seattle.

That's it for this report albeit somewhat of a compressed one though thanks for dropping by and taking the time to read it.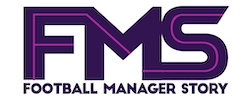 Subscribe to our Newsletter