There are quite a few shortlists for Football Manager 2012 that were published on some websites, some are decent, others are far from decent. What we offer is a lot more than a list of names taken off the game database editor, we offer you actual scouting reports and future profiles of the very best wonderkids in Football Manager 2012 and of the greatest bargains that you can find in the game. The man in charge is our friend Darren Smith who is doing a cracking job on the Football Manager 2012 Scouting Network. Let me tell you just what he has in store for you.
Here is what you get for each single player:
Initial profile.
Actual scouting report from one of the best scouts in the game.
Future profile of the player! That's right, you will see how the player looks in 2017!
Actual asking price for the player at the start of the game! Not his value, his actual asking price that you have to pay in order to sign him!
You will be able to see the full lists in comprehensive and sortable tables which contain all the essential information about the players. Here's how they look like:
Cheap Players in Football Manager 2012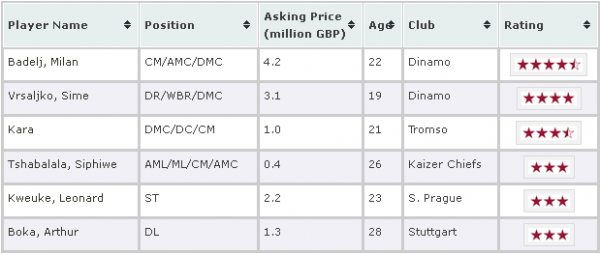 Football Manager 2012 Wonderkids

Ultimate Football Manager 2012 Players List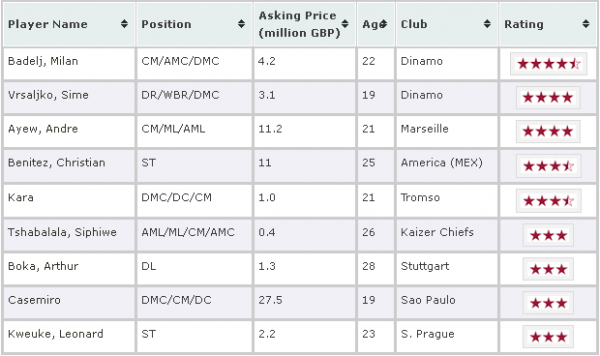 You won't find this level of detail anywhere else so I think you should bookmark the Scouting Network right now! And if you wish to add your contribution to building these lists you can contact Darren and he will provide all the necessary details.

Subscribe to our Newsletter