Hello everyone and welcome back to what is the final update to my Toronto FC story and my MLS journey that began with Vancouver and will determine whether or not we were successful in our challenge for the North American Champions League. I'd won this trophy once before with Vancouver so it would be nice to win it again to finish off my club career before moving full time with Team Canada. Let's see what happened…
March – May 2018
First off I had to waive some players in order to keep my squad below thirty players which included 3rd string keeper Ben Rowlands which brought my senior tally to 20 players – perfect. I did find a young GK from the waiver draft so in the end my squad settled at 28 players, good enough.
On to the action, and that meant our NACL Q/F match up with the Puerto Rico Islanders whom I totally underestimated and gave us a real hard time in the 1st leg at BMO field with David Di Placido breaking the deadlock after 36 minutes finishing off a David Morgan cross. It took us to the 90th minute to penetrate their stern defence once more with a powerful strike from young Russian forward Igor Andreev.
On the island the second leg was an unusual display in lack of discipline as we picked up 5 yellow cards which culminated in the sending off of Edwards Acevedo in the 65th minute. Fortunately we were already 3-1 up on the night after early goals from Cerna and Andreev in the 1st half followed by an own goal after the break so we were able to run down the clock without too any worries.

The semi-final draw matched us against America (Mex) who of course were in our group and provided stiff opposition…darn!
NACL Semi-Final 1st Leg: Aztec Stadium
A huge crowd of over 76,000 were on hand as we took the field in what seem to be an impossible task ahead to get a result in Mexico. America were in no mood to mess around and kept us in our own half for the first thirty minutes but some superb defending by Bianchi and Nordstrand ensured a clean sheet was kept until the interval by which time the game had deteriorated into a yellow card festival.
The second half we played with slightly more confidence and then got a huge break as America were reduced to 10 men following a heavy tackle on new signing Charles Aranguiz. The ensuing free kick by Cerna who was having a great game found the head of Gunnar Nordstrand….GOALLLLLLLLL! Against the odds we and the lead and 4 minutes later a breakaway by Aranguiz ended with a cross ball into the box for Cerna to smash home for goal number two. We held onto the lead for a huge second leg advantage. Unfortunately David Morgan picked up a knock and will be out for up to 5 weeks.

Opening day of the new MLS Season saw us at BMO Field where the home fans were treated to a stunning display by The Reds as we totally demolished New England. Two superb goals by both Rubio and Andreev were the highlights of a fantastic team performance.

Following that sensational start to the season was a two game road trip in which we brushed aside New York with Andreev and Rubio once again on the score-sheet and in Texas David DiPlacido was outstanding scoring a first half hat-trick in a 4-2 win. We did lose Nate Murphy to a torn calf muscle so he's out for 5 months.

NACL Semi-Final 1st Leg: BMO Field
A cool and wet April evening greeted both Club America and the home fans with the weather playing an integral part in the lack of entertainment as we got locked into a midfield battle for most of the match. The only goal of the game coming from a corner headed in by Nordstrand and that would be enough to see us through to the final.
The NACL Final will see us take on Mexican side Tigres over two legs who we had faced in pre-season action back in February and won 3-0. So, just four games remaining at the helm of Toronto FC….

If there was ever a bad time to suddenly lose form this was it just days away from our NACL Final as we produced what can only be described as a sloppy effort as Philly enjoyed 61% possession in this 2-0 defeat. This also saw our 100% go as well.

(In reality I had already played this game in which we were winning 3-0 that saw a stunning second half hat-trick by DiPlacido – then the game froze during a late substitution and I had to exit the game and play it again)
North American Champions League Final 1st Leg
A packed BMO Field was sent into dreamland early on in the game as Cerna and Rubio linked up with Rubio driving the ball home from just outside the box with just 5 minutes on the clock. Three minutes later and there was wild scenes in the stands as a long searching ball by left back Calvo found the foot out DiPlacido who buried it in the corner of the net. Tigres fought back and created a goal soon afterwards but we continued to control the game with Cerna and DiPlacido missing great chances from close range. After the interval it was all about Tigres as the pendulum swung back in their favor culminating in the equalizing goal thirteen minutes from time given them the upper hand for the second leg.

Unbeknownst to the Toronto fans the visit of Seattle to BMO Field would be my last MLS game and it couldn't have gone any better with a comfortable 2-0 win. We would however lose Guillermo Cerna to injury and he will miss the second leg of the NACL Final

North American Champions League Final 2nd Leg
We were off to Metropolitan Monterry in Mexico to take on Tigres who had fought back from 2-0 down to secure a draw from the 1st leg at BMO Field. They had looked a whole different team than the one we had played in pre-season.
The lads pressed forward from the kick off but got caught on the counter which ended in a brilliant save by GK Chris Seitz to avoid conceding a goal within 5 minutes. Twelve minutes gone and a through ball by Rubio created a shot for DiPlacido which was partly saved by the Tigres keeper and Verbeek quickly pounced on the ball and his tap in made it 1-0!! Tigres almost replied instantly with a cracking shot from distance that hit the woodwork. With the fans roaring them on Tigres set up a temporary base camp in our half but on the half hour mark a break by Acevedo ended with what looked like a very unassuming cross that was unexpectedly turned into the net by an unmarked David DiPlacido…2-0!!! Up until half time Seitz pulled off a series of heroic saves and Tigres hit the bar once more so by some miracle we still held a 2-0 lead.
The half time talk involved not getting complacent as Tigres had fought back at BMO Field. They came out like Mexican bandits with all guns blazing but couldn't break through with Bianchi playing tremendously in the DMC role. We finally made some headway with Verbeek causing problems down the left and finally one of his runs produced a penalty which DiPlacdio converted…3-0!! Surely that was it and minutes later Tigres were reduced to 10 men following a vicious tackle on young David Rubio which further compounded Tigres's problems. With adrenaline running high Acevedo managed to get himself sent off again with 10 minutes remaining which allowed for a consolation goal for the home side. We'd already done enough though and held on to possession to see out the clock for an astonishing victory to claim the Champions League Title.

For the second time in my MLS career I had taken a Canadian team to the NACL Final and had won it. Back in Toronto there were wild scene's on Front Street as the fans poured out of the sports bars to celebrate the historic victory and partied long into the night.

The board of course were happy with the win too!

So, that was it, I had completed what I had set out to do with Toronto and on returning to Canada handed in my resignation so as to focus full time on the national team.

Financially I had left the club on a strong footing so my successor will have no worries on that score.

** Authors note**
I think it was Karl from my previous post who asked about posting my CV so I hope this is what you are looking for.

And that's it for my MLS journey – we've reached  the end of the road but not quite the end of the story as this save will continue on under a new title of Team Canada "See thee Rise" as I begin the quest of qualifying for the 2022 World Cup.
Thanks very much for taking the time to read this update and I look forward to your comments.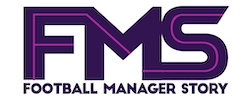 Subscribe to our Newsletter