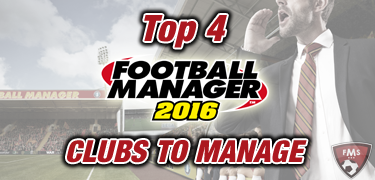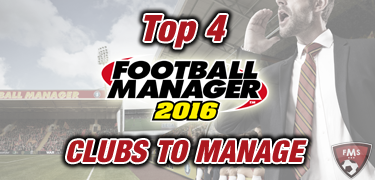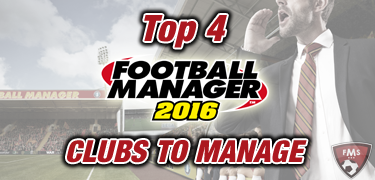 With Football Manager 2016 announced I can feel the anticipation brewing. We may have months to wait, but a date has been set and by the end of October we will be enjoying the BETA. For the time being I'm here to help swell some excitement and share who I think will be the top four clubs to manage in FM 2016.
I'm sure you're all drawing up shortlists as you ponder which will be the best clubs to manage. The answer will differ very much from player to player, the world of Football has shifted and changed so much in one year. But here are my, unbiased :) top four.
Crystal Palace (English Premier League)
2014/15 league position: 10th
Appeal: Squad type, nice mix of youth and experience, good Footballing squad with plenty of pace.
Stadium capacity: 26,309
Expected best players: Yohan Cabaye, Yannick Bolasie and Wilfried Zaha
Predicted financial status: Secure
Best new signings: Yohan Cabaye and Connor Wickham
Difficulty: Beginners upwards. But may take reasonable in game experience to have an instant impact.
Verdict: Since Pardew's appointment Palace have risen from relegation candidates to mid-table security and established a great brand of Football. With the pace and skill of Bolasie and Zaha complemented by the creativity of Cabaye and solid back line including Dann and Joel Ward Palace are an attractive prospect. You could use any remaining budget to sign a hot prospect upfront and really challenge the top 7.
I am most excited by Bolasie and Zaha but there is a long term save in the making, Palace are yet to win the Premier League and Champions League, this game is all about feeling that sense of achievement and those two trophies would surely bring that home.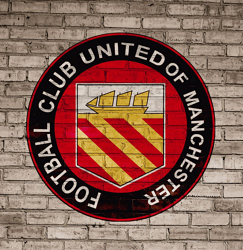 FC United (Vanarama National League North)
2014/15 League position: 1st (Promoted from Northern Premier League)
Appeal: Club formed in 2005 by unhappy Man Utd fans so would be great to challenge their biggest rivals.
Stadium capacity: 4,400
Expected best players: Tom Greaves and Luke Ashworth
Predicted financial status: Stable
Difficulty: Experienced FMer's advised. Lower league management is very tough and newbies may struggle.
Verdict: Its fair to say my attraction here is not knowledge, player nor stature based…it is purely sentimental. Fans unhappy by the Glazer's reign at Manchester United formed FC United back in 2005, this semi pro club started in the North West Counties League Division Two, 10 levels below the Premier League. In FC United's 10 year history they have been promoted 4 times and now reside in the National League North (just two promotions off the Football League.)
This is the first year FC United will be playable in the official unedited FM database and is a day many fans have been waiting for. Gaining FC United those final 5 promotions to the top flight and then taking on Manchester United would complete a fairytale Football story and gets my juices going!

Leverkusen (Bundesliga)
2014/15 League position: 4th
Appeal: Few can challenge FC Bayern but in Leverkusen you could mount a great career. Wonderful summer signings, Champions League Football and an exciting future.
Stadium capacity: 30.210
Expected best players: Julian Brandt, Lars Bender and Stefan Kiebling
Predicted financial status: Rich
Best new signings: Charles Aranguiz, Javier Hernandez, Kevin Kampl and Jonathan Tah
Difficulty: Open to all, your player base should make this save easier than most. However, the Bundesliga is an acquired taste.
Verdict: Yes Leverkusen lost their key Asian forward to Spurs this summer, but that is about the only negative. I have already listed some key signings but these don't even include big names such as Kyriakos Papadoploulos, Admir Mehmedi and the return of highly rated Kramer. Strength in depth is abundant and should offer the opportunity to not only take on FC Bayern but offer up a shock in Europe too. Not to mention, Leverkusen's summer transfers leave them in profit, so you may even have a decent budget to boot.

AC Milan (Serie A)
2014/15 League position: 10th
Appeal: A real sleeping giant, under performed for years but finally made big investments in the team. Some great players with nice youth prospects.
Stadium capacity: 80,018
Expected best players: Carlos Bacca, Jeremy Menez and Mattia De Sciglio
Predicted financial status: Secure
Best new signings: Carlos Bacca, Alessio Romagnoli and Andrea Bertolacci
Difficulty: All skill levels welcome.
Verdict: AC Milan have suffered a terrible demise, from 2008 until 2013 the Italian giants where major players never finishing outside the top three and winning the title in 2010/11. This is a club that won the Champions League in 2007 and yet the last three seasons have seen the Rossoneri finish 8th and 10th. With super power Juventus now tightening its grip on Serie A, Roma making a bid and Napoli establishing themselves alongside Lazio theres plenty of competition.
However, reasonable investment sees some good players such as as Bacca and Romagnoli, not to mention the loan signing of Mario Balotelli. I like the idea of taking this once great club back to the summit of European Football and signing star players similar to the ones of old like Nesta, Seedorf, Kaka, Desailly, Van Basten and Maldini. I guess I'm a sucker for the history books.

Well those are my top four teams to manage in FM 2016. Now you have my favorite four, we have options in England and Italy for anyone to attempt, one for the more experienced wanting a longer term project and an attempt to overhaul FC Bayern's dominance in Germany. I personally like the looks of FC United and may have a dabble at some point, but who will you manage in Football Manager 2016? Excited about the new game? Keep tabs on our new features post and pre-order the game here.

Subscribe to our Newsletter