Hello again friends, I'm back with another player profile. After you all read my opinion on Galeano, I received a lot of tips for who to profile next. Well, seen as this site is interactive and all about you, the readers, I decided to choose from your recommendations. Our friend, Plobdork, offered up Tom Cairney. After checking his attributes, scout report and future attributes, I decided this young Englishman would be worth a mention.
Tom Cairney
Age – 19 years old
Position – central midfield
Club – Hull City
Nationality – English
Value – £1.2 million
Price tag – £1.9 – 2.2 million
Media comparison – dubbed the new Jim Baxter
Tom Cairney's starting attributes
Within a new game, I took a screenshot of Tom Cairney's profile. This young gun already has the ability to light up any Championship side. A big bonus is the fact Tom plays for Hull City, meaning you can leave him a season or so to let the midfielder grow and play first team football. However, if you're a small Premiership club I would recommend snapping him up straight away. The lowly price of around £2 million is worth it. Cairney can pass fairly well and has natural dribbling ability which is aided by his great balance. I think an advanced playmaker role would suit the 19 year old well, and Cairney could do well from the off with a lesser top flight club or any Championship club.
As usual, I sent Arsenal's Cagigao out to scout Cairney. Must admit I was a little disappointed with the outcome. His report came back with one and a half stars for current ability, and just three stars for potential ability. I guess you have to remember this scouting report is based on Arsenal football club and a players standard within the club. This means Cairney would be amazing with anyone below Arsenal's current standard. Still, £1.9 million is a bargain for him in my opinion and look at his stats in 2015!
This is a screenshot from my Ultimate European Challenge. The year is 2015 and Cairney has been with Reading for two or three years. Ignore his massive wages, I assure you he is available for around £4.5K per week when the game starts. However, do take notice of his change in attributes. This 19 year old likes the ball at his feet and seems set to make magic. Plus he's English and it's always nice to bring in home grown talent. My main pointer is Cairney would rot on the bench, so be sure to 0ffer plenty of game time. This will help the midfielder grow in to what you see above or even better.
Tom Cairney in real life (found on Wikipedia)
Many great players have come through the youth ranks at Leeds United, but Cairney was one they let go. After questioning his height, the then 16 year old was released from Leeds youth team. Hull City saw a spark that was missed by Cairney's former club and signed him at the age of 17. The next two seasons saw Cairney jump from a new young gun, to a hot prospect and bench warmer. He even became Hull's Young Player of the Year during 2008-09. Cairney has made 28 appearances for Hull and scored 2 goals. While his International career has started with Scotland's U19's following 2 appearances before gaining his first cap with the U21's.

My best buy rating –

7.5/10
Hopefully this profile will help some of you. I know Cairney isn't a world class player, but he is a very good prospect and worth the small transfer fee. Thanks to Plobdork for his recommendation and to everyone else for their suggestions. I haven't decided who to talk about next time, but have narrowed it down to a few names. Until then, thanks for reading and please feel free to comment. These player profiles will be continued throughout the year. So below are the players I've covered so far.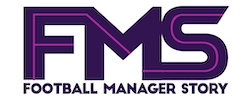 Subscribe to our Newsletter