Hello dear friends, welcome back to my Football Manager 2010 story! My mighty Magpies had a tough time in January, it was probably the worst month since I took charge of the team. We were down to 2nd place at the end of the month and my physios had their hands full with injured players.
Due to all the injuries I had to find another player to bring in on loan. Luckily my parent club, Arsenal, had midfielder Francisco Merida available and they agreed to help me out by sending him to us for the rest of the season.
We had to get back on track, otherwise our promotion dream could be shattered. The first game of the month was a tough one, at home with 5th placed Bristol City. We came out with a draw from the away game back in September, a hard fought one. Our first half was extremely poor, the team looked unable to play our usual passing game. We looked a bit better in the second half and got the draw thanks to a debut goal from Francisco Merida, he rifled in a beautiful shot from 25 yards out. It was an even game overall but we could have won it with a better first half.
It was our third consecutive Championship game without winning, we had to do something about that sooner rather than later. The next game was another difficult one, away at 7th placed Ipswich. We managed to win the home game 2-1 in October but it wasn't easy at all. Somehow the game turned out to be easier than I expected, my boys produced a breathtaking display. Alibec and Szalai ran the show in the first half while centre back Marc Muniesa put the cherry on the cake with a corner kick header. We had a lot of fun in the second half and bagged another two goals, our fans were ecstatic!
We demolished Ipswich in the Championship but we had to prepare to receive the same treatment in our next game, mighty Arsenal were coming at Meadow Lane in the 5th round of the FA Cup. We had nothing to lose though, we just had to try and fight. We didn't play bad at all, we even created a few chances… The problem was that I couldn't find a way to stop Arshavin, he played two perfect assists and Arsenal scored twice, beautiful goals too I might add. Anyway, I was pleased with the team's efforts, we could have hoped for more with a bit of luck.
Back to the Championship, we had to fight to get back on top of the table. The next game was at home with 19th placed Huddersfield, we defeated them 2-0 away from home in November. We played pretty well again but their goalkeeper, Alex Smithies, was like friggin Spiderman, he saved anything that we threw at him! We did score one though, from a corner kick. The ball bounced back and forth in a crowded penalty area and eventually found the way towards the net… The bad news was that we had another long term injury after the game, Ritchie De Laet was going to be out for 3 months!
Go to the next page to read the rest of the story.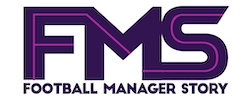 Subscribe to our Newsletter