Hello everyone and welcome back to a brand new episode of my Football Manager Story which came about a lot quicker than anticipated. We left off last time with at the start of the A-League season where The Sky blues crushed Melbourne Victory in the opening game of the season. Let's see how things went over the next couple of months.
October 2016
The day after the Melbourne game I had just arrived for lunch at the Park Hyatt hotel beside the Sydney Harbour Bridge when the call came through. "How would you like to change that view of a bridge for a tower?" asked the caller. "We're struggling to make the play-offs this season and with just 3 games left we think you are the right man for the job to turn things around"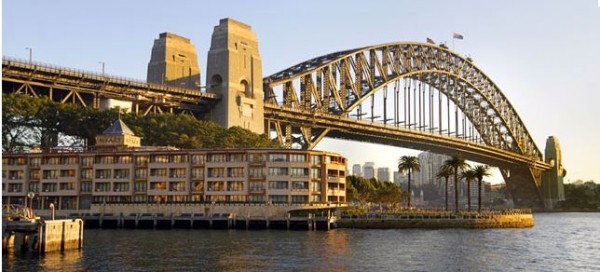 It was Richard Peddie on the other end of the phone and the feeling like a fish out of water "Down Under " the call of the Great White North proved to be too good to turn down and just like I was on a plane once more. Understandably the Sydney board were fuming though to be honest I felt a bit like Brian Clough after he walked out on Leeds all those years ago. Still, as Donald Trump says its business not personal.


**Authors Note
My apologies to any Aussie readers for ending this chapter of my current story so soon, I hope you continue to follow along.
So the Toronto Chairman had made things clear and this is how the table looked on my arrival at BMO Field. My old club Vancouver were battling Real Salt Lake for the Supporters Shield and would probably make the MLS Cup Final again.

After quickly arranging for a new front office team as I hardly had any staff my fist game in charge was was away to Chivas USA where we came back with a 2-0 victory using my old Vancouver 4-5-1 formation. Back at home we pummled New York to the delight of the home fans who hadn' t seen such a convincing victory since back in July. We only needed a point in our final game to snatch a Wild Card spot which we accomplished that in Philadelphia thanks to young striker Richard Hunt who had been on my shortlist for many seasons but I could never entice him to Vancouver.

A brilliant first half performance by Columbian right winger Edwards Acevedo, scoring after 13 minutes and creating a second for central defender Ethan White ensured safe passage into the Eastern Conference semi-final round where we would face New York once more.
Wild Card:

In the first leg of the semi-final New York proved to be no match for us as again we put four gaols past them just had we did 12 days earlier. In New Jersey we held out for a draw which was enough to see us through to the final where we would meet Columbus.

Eastern Conference Final
Columbus had home field advantage for the final but that didn't seem to bother us as we controlled the first 30 minutes launching attack after attack but frustratingly could not find a way through the defence. Against the run of play Columbus took the lead with a low driving ball into the box that caught everyone out except their forwards and so it was 1-0. Two minutes later a through ball by veteran DeGuzman found striker Kenny Cooper all alone in the box and he tucked it home for the equalizer.
Early in the second half Columbus created the go ahead goal in similar fashion to their first and for the next little while we struggled to make any impact and things were looking bad. With about 17 minutes later on came substitute Edwards Acevedo and within a minute of being on the field scored a cracking goal from 25 yards to tie the game up. That was all the inspiration the team needed and we came surging forward looking for a third and found it through Kenny Cooper just 4 minutes later. We locked down the defence and held on to the end to make it through to the MLS Final!

MLS Cup Final
We flew down to Frisco, Texas for the final where we met Western Conference Champions Real Salt Lake who had ended Vancouver's run at a sixth straight MLS title. For us it would be our third in a row having lost to Vancouver in the previous two finals and we got off to a brilliant start as right from the kick off DeGuzman played a long searching ball from midfield that found Cooper who placed it into the net for a goal in under 30 seconds being the fastest ever in an MLS Final. From there RSL almost hit back immediately as they struck the bar but after that they rarely saw our penalty area and we failed to produce anything despite our attacking opportunities, so 1-0 at the half.
Having been reduced to 10 men early in the second half Real Salt Lake were helpless to stop a storming run forward by DeGuzman that ended with a through ball to left winger Verbeek whose first time shot rocketed into the roof of the net for goal number two. A burst of speed down the right flank and a cross ball into the box was met by Acevedo to make it 3-0 as our opponents defence crumbled. A rare corner resulted in a goal for RSL with 18 minutes left on the clock but defender Ethan White completed the rout with a goal of our own from a corner to finish off what was a sensational turn around in fortunes as just a few weeks ago not even the play offs seemed a reality.
It was a case of third time lucky for Toronto and after nine seasons in the MLS had finally won the the title.

So that's it for this post and most likely isn't what you expected but there you have it. I'm back in Canada and with Vancouver's biggest rival. The task now will be to rebuild the team as there is a lot of veteran players and also to make an assault on the NACL at some point.
Thanks a lot for reading this update and I look forward to your comments.

Subscribe to our Newsletter