Okay, I'll do a skimmer through most of these matches as I haven't been that impressed with the games that has been played. Not that much into them more than a goal to or against me.
The monthly update thing is at this point not necessary. Not when I don't have any games in Europe at least. That's why I'm cramming two months into one post at the time. I like to put some time and effort into my posts so when I sit down I'd like to have more than just 4 games to comment on.
Welcome back.. i forgot to say that. Your comments are always fun to read, and I'm grateful you think I'm doing a good job. So keep it up and I'll be sure to keep putting good posts up.
These are the fixtures to be played these months –
I told you guys that I expected 4 wins and 1 loss up until the USBCO game. Well.. I wasn't that far off.
First up was SMC – FC Sochaux  1 – 0 (Kryvtsov)
An uneventful game really where it could've gone either way. Kryvtsov headed home a corner kick. Surprised? not really. I had my sights set for a better game from our side but at least we got the 3 points.
Next game. The ligue 1 punching bag Montpellier – SMC  0 – 2 (Figueroa x 2)
This game wasn't much better than the Sochaux game. At least we bagged two goals this time, and Figueroa is proving to be a real goalscoring machine. His record from previous clubs speaks against him but I had my hopes on him copying his International scoring habits here in France. So far my faith in him has paid off. Onwards and Upwards! *note* Verratti got sent of in one of his rare sightings this season. tsk tsk
Next up – Nantes – SMC 3 – 2 (Figueroa, Diakhité (pen))
Well.. F*** me! This is mostly my fault.. for being too sure of myself and my team. Nantes should never be a treat to us and even though they won it in the final minute of the game we shouldn't even let 1 goal past us. Let alone 3! Argh.. The bright side would be that Diakhité didn't suck completly this time.. he actually helped his rating by bagging a penalty.
… SMC – Rennais  2 – 0 (Kakuta, Kryvtsov)
This was much better. Total domination for 90 minutes and we bagged 2 goals. Kryvtsov is always a threat from dead ball situations.
 And then there was…  St-Etienne – SMC  2 – 1 (Figueroa)
Two wonder/fluke goals from there winger – Bakary Sako – secured the win for their benefit. Another even game that could've gone either way. I tend to have problems with teams that play 4-2-2-2 with 2 DMC and offensive wingers at each side. I might do something against the next teams that deploys this tactic. Maybe drop down my playmaker to a MC or make Guarin the playmaker from his DMC position.
The Month of November
SMC – USBCO  1 – 0 (Figueroa)
This was just like the Rennais game. They had nothing on our end and could barely cope with our attacking prowess.. lol. Figueroa bagged another goal at least. He's lone leader in the goalscoring chart at this point.
Here's a big one.  Olympique Marseille – SMC  4 – 3 (Figueroa x 2, J.Rodriguez)
This was a tough one to lose, having turned it around in the first half and then bagging 2-3 in the second only to let another 2 goals past to put OM in front. I had my reserve keeper Perquis in goal. I thought Thebeaux was a bit shaky and Perquis had held two clean sheets prior to this game. From now on I'll just go with the best keeper I have because clearly Perquis is nothing more than a reserve. Figueroa continues to impress. His second goal was a real delicacy dribbling through 3 players in a tight spot to come one-on-one with Mandanda and just roll the ball past him.
SMC – Toulouse FC  2 – 1 (Koné x 2)
Finally Koné scored and he does it in vital style. Against a top team who we should be glad to get a draw from. We've proven that we're strong on our home turf and Toulouse got a taste of that this time. Yssouf Konés last goal was a stunner. Picking down a long pass beatifuly, trickling is way forward, almost getting out of view to score but then he stops and turns in one move and fires an unstoppable rocket into the roof of the net. Yohann Pelé didn't even get time to put his gloves up over his head.
Well.. that's the months of October and November. But I did play the first game of December against top placed Bordeaux.
Bordeaux – SMC  0 – 1  (Figueroa)
An extremely unexpected win and tremendously vital for our campaign. Young colombian Rodriguez had taken Yatabarés place in the playmaker position and after just 14 minutes of play he'd already done damage to their defence. He was tripped when trying to dribble his way through the penalty area. Spot kick awarded and he stepped up to take it himself. I'ts usually a curse to take your own penalty kick and he didn't just miss, he didn't even get in on target. In halftime I told him to go out there and prove a point and after a few minutes he played a perfectly weighed pass behind the backfour to an onrunning Figueroa who had an easy tap in for 0-1! Bordeaux was very weak the whole game and I felt that the win was truly deserved.
We've done really well this far and I really feel that we can achieve a top 5 position at the end of the season.
Thanks for reading guys! Will be back with December + January next time.
Majk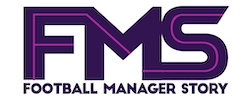 Subscribe to our Newsletter