The beginning schedule looked like this:
Tough matches these two months were without a doubt Lille, Lyon and Ligue 1 champions PSG.
The Month of August
SMC – Lille
Lille was going to be a tough Ligue 1 debut, and with so many new players getting to know eachother i was afraid we might be in for a minor bloodbath. But to my surprise we stood up well and had the upperhand for most of the game. It was 1-1 at the stroke of half-time. Yatabaré had given us the lead and Dumont had equalised 10 minutes later. I had been playing Kryvtsov in a right back position with Diakhité and Verkhovtsev in the middle. Diakhité had not delivered and I wanted to move in Kryvtsov so I threw in Görlitz for Diakhité and swapped positions with him and The ukrainian. Second half was very even and in the dying minutes I was glad with a draw but disaster struck in overtime. A flimsy attacking move saw a rather poor cross slip through my defence and end up with a Lille attacker who took a snapshot at goal, but was denied by Thebeaux. The rebound then went out on the side to a suspicious offside position-placed Gervinho och thumped to ball into an empty net. We were heartbroken, but I was still happy with the display my boys put in.
Lorient – SMC
Next up was Lorient. A match I thought we could win to get some momentum before the Lyon game. We started out great, playing our football and not letting them get any real chances at our end. Kakuta opened his scoring account with a fine ranged effort, dribbling sideways away from the goal he somehow surprised both the challenging defender and the goalkeeper and the ball found its way into the nearest top-corner. After the goal we could relax a bit, HT came up and we then went back into the game hoping to keep up our mentality but after a miss timed offside-trap the Lorient attacker find himself free on goal. He didn't make any mistakes and levelled the game at the hour mark. We tried to recuperate but we suffer from some inabilty in front of goal. 1-1 was the end result and it's looking rather grim for us at the moment. Lyon coming up…
SMC – Lyon
The big game is here. The home game against Lyon. My formation saw Yatabaré partner Figeuroa in attack and James Rodriguez play in the AMC position. Andrea Rossi filled in for Görlitz in RB. The game started and in the few opening moves Lyon hadn't really been a treat. It's like if they were underestimating us. We seized that opportunity and scored a great goal when figueroa launched himself in front of his defender to head in a fine cross from Kakuta. It was still 1-0 in HT, but things would change.. for the worse. Second half came and Lyon had probably been getting the Blowdryer treatment from their coach as they seemed a lot more aggressive. They equalized just minutes in to the second half, through Govou.  Then Bodmer headed home 2-1 for Lyon and we couldn't really stand up to them anymore. Cissokho got his second yellow card but even after that we couldn't do any damage to them. 3 games played and only 1 point so far.
Auxerre – SMC
The last game of August was the away game against Auxerre. They hadn't been doing that great so far this season and this would be the game that would prove our worth in the Ligue 1 this season, or so it felt. It was Make or Break. Figueroa opened the scoring and he's slowly proving his worth to the team. It was a fine goal, slotted into the far side with no chance for Remy Riou in goal. Auxerre got their equalizer from a spot kick. Monzon gave that one away far to easily. I had the feeling this would slip out of our hand aswell but Dady came and saved the day with a thumping header. 1-2 and our first 3 points were secured!
After August we had 4 points in 4 games and were in 12th position. We had been playing well and 2 of the games were really tough so I can't be too upset.
The Month of September
Monaco – SMC
We had Monaco, PSG, a cup game and Nice to play. Monaco was first out and I have never been impressed by this club, mostly because they always seem to underachieve. I had it in for them and I was rather confident that we would win this. But after just 10 minutes they had opened the scoring the time ran away without us really creating any chances. At the stroke of halftime we got one back. Kryvtsov headed home a corner and we were back in the game. Görlitz was put on for Rossi and Rodriguez came on for Kakuta. I changed touchline shouts to a more counter attacking mode with exploiting flanks and getting the ball forward. Russotto took pride in this setup and skipped past one player on the right wing and challening another before he found Yatabaré in the centre of the park. Sambou then found Figueroa and played him free in between the defenders and from that range Figueroa made no mistakes, slotting the ball cooly right next to the post. Monaco were getting frustrated and started coming forward with everything they got, I moved my backline back a bit to not make any offside mistakes and continued with my counter-tactics. Having Morientes in for a Target man role next to Figueroa would prove to be effective. In the 89th minute Kryvtsov broke up a Monaco move by stepping up against their striker and tackle the ball away, Morientes reacted quickly and put the bal in for Yatabaré who one-touched the ball forward for a running Figueroa who was free on goal. 3-1 was a fact and we are progressing in Ligue 1.
SMC – PSG
PSG was up next and they have an amazing team. Coupet, Sakho, Congré, Sessegnon, Guberti, Hoarau and M.Erdinc. They only thing they're weak in are their Fullbacks. It was a tight game despite there superior ability. We closed them off effectivly not trying to control the game like we use to but adapting our tactic to kill off their moves and then make the most of the chances we get. They would be easy to count, but Guarin made the difference. His long range rocket curled its way past Coupet and it was 1-0 Caen. PSG would get there chance to get into the game when they were awarded a soft penalty kick. Hoarau couldn't capitalize and Thebeaux got his hands on it to save our 3 points. The match was a bore but we neutralizd he best team in the league so I couldn't be happier.
Lavallois – SMC (Coupe de la ligue)
We then had a bad cup game against Ligue 2 team Stade Lavallois. Lost 0-1 but we had everything in that game and Lavallois only had one shot at goal. I'm not really interested in the cups this season as all I'm focusing on is doing a good job in Ligue 1.
Nice – SMC
Nice was the last game of september and unfortunatly we couldn't end the month with another win. Nice was better in every sense and truly deserved to win with 4-1. Note that Yatabaré got injured for a few weeks.
Summary for September is 6 points in 3 league games. Out of the Coupe de la ligue, but we'll get a shot in the French cup later on. The PSG win was extremely vital and we'll build on that one.
Sambou Yatabaré has been an outstanding player this far. He's also one both monthly player awards and has 2 goals and 6 assist in just 7 games.
Yatabaré being the stand out player, Kryvtsov, Russotto and Figueroa is doing good. Diakhité and Verkhovtsev hasn't showed me yet who's going to partner Kryvtsov. I might give my 22 yr old centre back Heurtaux a shot in the next match.
I played one game in October against Sedan Ardennes, our old arch rivals for the ligue 2 win. We won it, 1-0. Kryvtsov headed home a corner kick. So at this point we're 7th place with 13 points after 8 games.
There's 5 more games to be played in October and I'm glad that they're not that tough. Rennais and St-Etienne might be some trouble but it could've been worse. I'll suspect that we get home with 4 wins and 1 loss in these 5 games.
Cheers,
Majk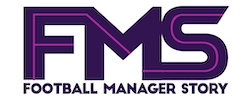 Subscribe to our Newsletter