Aloha. Welcome back to my story. After winning League 1 last season I knew I had to bring in some new blood to be competetive in the championship. So here they are. And yes, There are some pretty amazing signings. ;)
First up the loanees:

And first of all is the normal young player from Tottenham. This time they sent me Andros Townsend. A 20 year old England Youth international. He looks like a good prospect. He plays mainly on the left of midfield so he'll provide some good competition for Adam Lallana and Jason Puncheon.
After his good season for us last season we tried to loan Jake Livermore again. Unfortunately just as he was about to accept, Burnley swept in a bought him right under our noses. Leaving us with a problem, I like to play with 2 Defensive midfielders and now we were left with only one. Ousmane Dabo. So I decided to sign Corry Evans, Jonny Evans younger brother, from Manchester United. He can also double up as a Centre back so he should be a good utility player.
Our first move in the Transfer window was to bring Jose Baxter back to St. Mary's. He had a brilliant season for us last season and we wanted to give him the chance to prove himself at the next level. He jumped at the chance to play for us again, describing us as one of his favourite clubs.
That's the three players we managed to sign on loan. Next to the transfers:
Our first signing doesn't need any introduction, It was a major coup for us to get him as last season he was a regular for AS Monaco in Ligue 1 but he was released at the end of last season. He'll fill in at left back but can also play as a centre back
Next up was another coup. We managed to steal Steven Caldwell from under the noses of Blackpool after he was released from Wigan. He'll be a good partner for Jay DeMerit at the back.
Our next signing was 18 year old Irish midfielder Nathan Rooney. He was released by Wolves but my scouts think he could be a leading star for championship teams and possible even a good player for a premier league team. Only time will tell but he looks like a good prospect.
Our next signing was 31  year old Croatian international Igor Budan, once again on a free transfer after his Palermo contract expired. He's an out and out striker and so will provide some competition for our current strikers.
Next was yet another free transfer, with us losing our loanee keeper we had no decent third choice so I decided to sign Graham Stack after Hibernian released him. He's a bit of a Journeyman but I have faith he can do the business at this level if I need him.
Another free signing, after being released from Stoke we jumped at the chance to sign Eidur Gudjohnsen, He may not be the force he used to be but I think he could provide some experience when needed.
Next a player some of you may know from Johnny's story. I'm kind of surprised he got him for Vauxhall as my scouts rate him as good player for league 1 teams with the potential to be a good premiership player. Anyway, He's an 18 year old Turkish player who was released by Arsenal. Look out for him in a season or two.
Our penultimate signing in July was Italian defensive midfielder Fabio Firmani after his Lazio contract expired. This gives us more options in the midfield department.
Yes you are reading rightly. Michael Owen is a Southampton player. I managed to steal him from Ipswich and he will lead my front line this season. I'm so happy I managed to get him. Yet another free transfer after his Man United contract ended.
We also offloaded a few players
So with all the transfer action done, onto a rather disappointing run of friendly results.
A good result against Rangers but the rest aren't really anything worth shouting about. Still, we head into the seaason with high hopes. And into our opening league game against Portsmouth. Big game. So make sure you check out the next update in a few days. Thanks for reading. :)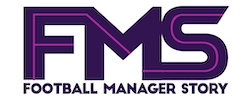 Subscribe to our Newsletter