Hello friends, I have another juicy contest for you and the winner will be getting a copy of Football Manager 2012! The prize is offered courtesy of Sports Interactive, they will kindly provide a Steam code for the winner of our competition. Now let's see what you will have to do in order to win the coveted prize…
Actually it's quite simple. We ask you a short and swift question: "Why do you love Football Manager?"
You will have to provide a short, swift but creative answer on our Facebook page wall. But before you can do that you will have to like our page, here's what will happen:
If you go to our Facebook page and you are not a fan you will see this page: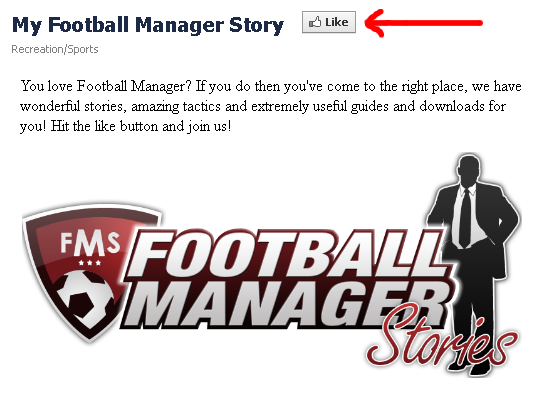 All you have to do is click the "like" button as pointed out in the image and you will be taken to the following page (if you already are a fan then you will get there directly):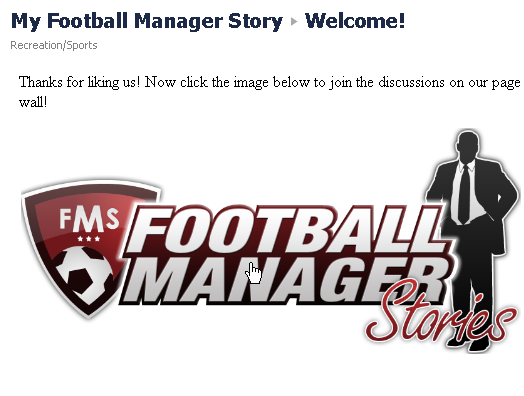 Now you just have to click our nice logo and you will have access to the page wall where you can submit your entry. The contest will go on until next Tuesday, November 1st, when I will pick the winner. Please not that it will not be a random draw, I will be the most creative/interesting answer to our question ;) You also have to be aware of the Facebook limitation for wall posts, they can't be longer than 420 characters so choose your words carefully!
Good luck to all!

Subscribe to our Newsletter