Hello my friends and welcome to the start of my 11th season in charge of Romanian club Viitorul Constanta in Football Manager 2012. Last season was not bad, we failed to qualify from the Champions League group stage but that gave us the chance to play the Europa League final for the second time in my career. Unfortunately we were outplayed by Juventus in the final but that is behind us by now.
Our financial situation was not bad at the beginning of the summer so we were offered a pretty good wage budget along with just over 11 million pounds for transfers.

Moreover, the board have finally repaid an old loan of just over 1 million pounds.

And now, the transfers. Two first team players were sold: right back Darko Andric and midfielder Joaozinho, both replaced with better players. And I also decided to expand the first team squad to 24 players compared to the previous 23, mainly because I wanted better options in case of an injury crisis.

So there are three new first team players to introduce (click on the names to see their profiles):
Tomislav Djurdjek – an impressive right back.
Maximiliano Ceballos – probably the best central midfielder I had so far, surely the most expensive signing yet.
Jerome Vrignaud – a decent striker that should provide good cover upfront, great value for money since I got him for free :)
And now the full 24-man squad, with all the updated player profiles:
Goalkeepers: Tomas Held, Vaninho
Right Backs: Tomislav Djurdjek, Ali Amara
Left Backs: Sebastien Verdier, Danut Gongolea
Centre Backs: Georgica Dicu, Xavier Dumont, Juan Belencoso, Sammy Mbarga
Central Midfielders: Maximiliano Ceballos, Hector Fernandez, Yasen Zlatinski, Alin Dicher, Markus Winkler, Roman Benes, Gabriel Neacsa
Strikers: Rastislav Benko, Manoel, Dramane Sow, Juan Cruz Argenti, Peter Guba, Jerome Vrignaud, Guido van der Meulen
Our good Europa League run from last season maintained the Romanian League in 13th position in the European Competition rankings, which means that the qualification places were left unchanged.


But we managed to move quite a few places up in the European club rankings, we are 14th now and I was hoping that we would be seeded second in the Champions League group draw thanks to that ranking. There are 8 teams in each pot, so basically the top 8 are seeded first and the following 8 are seeded second and so on, that is if all of them qualify for the group stage.

Before moving to the actual matches and results, I am pleased to announce that the board decided to invest some more cash into the training facilities. I'm always pleased to see such news :)

We kicked off the season by winning another Romanian Super Cup, our 9th in a row! Then we started the league campaign with an unlucky draw before recording some really impressive wins. However, we recorded another draw at the end of August, quite unlucky again but I guess some complacency was involved as well.

And now, drum rolls…
… Yes, we were seeded second for the Champions League group stage draw!

But… that didn't mean we had more luck with that infamous draw! We got Manchester United from the first pot, no complaints there as all the 8 teams in that pot were tough. But we got Roma from the third pot when we could have gotten the likes of Zenit St. Petersburg… Well, I guess we'll have to work our way into the top seeded pot for an easier draw?

However, the bookmakers think that we are better this season as our odds have moved to 33-1 from 40-1 last season.

We will start the campaign with a home game against Manchester United, the team that we have also met last season in the group stage. That time we grabbed a 0-0 draw at home but lost 2-0 at Old Trafford. I don't know if we are better than last season but the Red Devils surely are since they spent no less than 45 million pounds to buy Yaya Sanogo!
Then we'll meed Dinamo Zagreb away,  a team that we have beaten 2-0 back in 2015 in the Champions League preliminary rounds, so I guess we should get a win there. And then we'll have the decisive back to back games against Roma, a team that we have never met before.

Last but not least, our finances are still looking green, bright-green I might say :)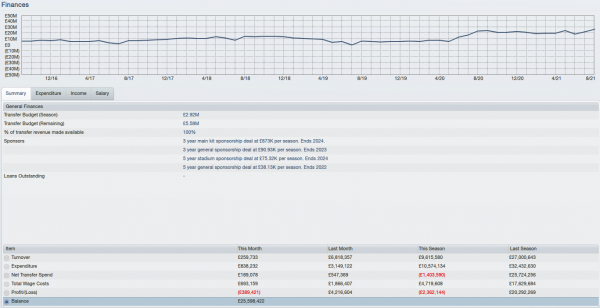 That's all that I had to report for now folks, stay tuned for the Champions League group stage update. I don't know when that will be, but until then we can have some fun in the comments section ;)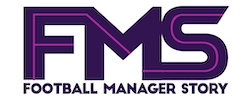 Subscribe to our Newsletter