Hi there folks, I'm happy to be finally able to bring you a new episode of my Football Manager 2012 story! It's my 12th season in charge of Viitorul Constanta as we keep trying to push the club to the summit of European football. We have seen some players coming and going during the summer but overall the squad seemed at least as strong as it was last season. Let's see if that prediction was confirmed in the first half of the campaign.
As you remember we were seeded first for the Champions League group stage draw and that placed us in a group with AC Milan, Shakhtar Donetsk and Sparta Prague. The first game was against AC Milan, the team that we have defeated last season in the quarter finals.
Viitorul vs AC Milan (Champions League Group C)
Starting Line Up: Nicolas Salva – Tomislav Djurdjek, Xavier Dumont, Georgica Dicu, Sebastien Verdier – Yasen Zlatinski, Maximiliano Ceballos, Alin Dicher – Juan Cruz Argenti, Rastislav Benko, Dramane Sow
We started the game very well and the spell of domination was converted into a goal after just 14 minutes when Dicher smashed home after Sow had struck the post. The midfielder did a great job again after nine minutes when he played a superb pass for Benko who rounded the keeper before settling the ball into the back of the net. It was a display of total domination and AC Milan were reduced to sparring partners until half time.
The second half was comfortably quiet, the ball was almost always in our possession. Argenti could have increased our advantage five minutes from time but his header came back off the crossbar. A good result and a great display, I was quite happy.
Match Highlights:click here to watch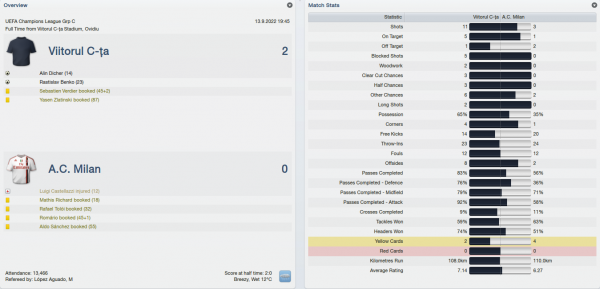 The following match saw us beating Sparta Prague easily thanks to a Manoel brace and then we dispatched Shakhtar Donetsk with ease. Milan were held to a 1-1 draw by Sparta Prague on that day and they repeated themselves in the next match day as they drew 2-2 in Prague. We didn't take full advantage though as a complacent display left us with just 1 point in Donetsk.

So, we were leading the group with 10 points after four games, Milan were second with 5 points, Shakhtar third with 3 and Sparta last with 2 points. Our qualification was no longer in doubt but we needed one more point to secure top spot.
AC Milan vs Viitorul (Champions League Group C)
Starting Line Up: Nicolas Salva – Tomislav Djurdjek, Xavier Dumont, Georgica Dicu, Sebastien Verdier – Yasen Zlatinski, Maximiliano Ceballos, Kamel Ben Yahia – Rastislav Benko, Manoel, Dramane Sow
I wanted to get that point in Milan but the news were not good before the game: Juan Cruz Argenti picked up a bad knock and he was going to be out for three months. As for the game, it was utterly boring. AC Milan scored following a throw-in and we were unable to create any clear chances until the 88th minutes when substitute Jerome Vrignaud missed the target from a great position. Sparta defeated Shakhtar 4-0 in the other match so we were through to the next round but we needed a win in the last match to secure top spot.
Match Highlights:click here to watch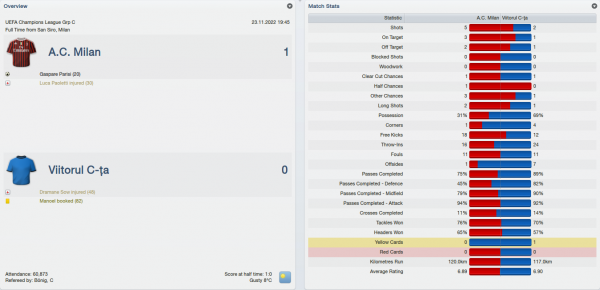 We secured that win easily, Sparta Prague were no match for our strength.

So, we finished top of the group again and that's a confirmation of last season's display in the Champions League.

We even had some luck in the first round draw this time as we will meet Anderlecht, probably the easiest opponent we could get at this stage.

On the domestic front things were easier than ever. We cruised through to the semi finals of the Romanian Cup…

… and won all 18 league matches! My memory might be failing, but I don't remember such a good first half of the domestic season.

62 goals scored, just 3 conceded, 18 straight wins… We're having a lot of fun there :)

Most lads have been playing well, I'm happy with their contribution. There is only one who might be leaving the club in January and that is midfielder Kamel Ben Yahia. He is good but very fragile, he gets injured constantly and even though I am a patient man I can't afford paying his wages and the hospital bills at the same time.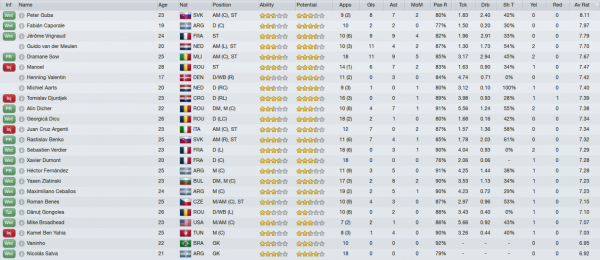 The club remains in a solid financial situation, there is money left for transfers but I doubt I'll find good enough players to spend it on.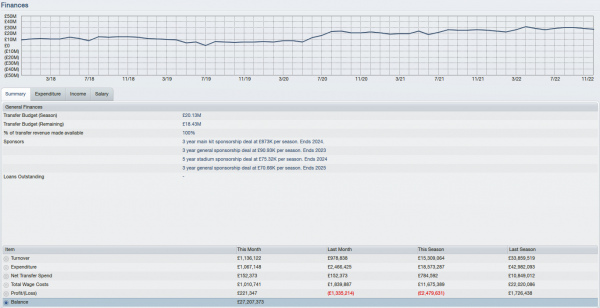 Our reputation is still "national" and that is my biggest problem along with the small capacity of our stadium. For some reason I'm not able to ask the board for an expansion or for a new stadium, I guess I'll have to wait some more for that request to be made available again. Apart from that, we have great facilities and that might even help with the reputation increase.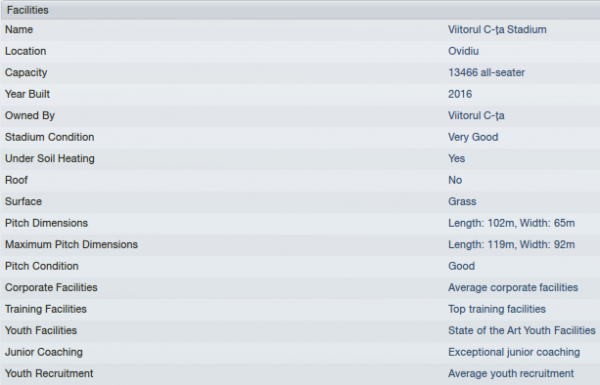 That's about it for now my friends, I hope you have enjoyed the update and I'm looking forward to your comments.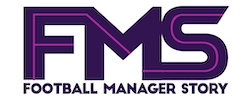 Subscribe to our Newsletter