Hello folks, the new episode of my Football Manager story is here! I know I said that I would publish it last weekend but you know how it is, life tends to get in the way. After winning the Champions League group in style our fans and players were all hopeful of a productive spring. The board were optimistic as well since they boosted my transfer budget up to a staggering 18 million pounds. However, I chose to spend just a small portion of it during the winter break.
In fact, I bought just one player: midfielder Kamel Ben Yahia for just 2.5 million pounds, a bargain if you ask me. Somebody had to leave the squad after that transfer and the man who left was Markus Winkler.
Why did I choose to save the money? It's quite simple actually. Firstly I didn't want to disrupt the squad with too many signings in the middle of the season. And secondly, I was hoping that the good Champions League campaign would boost our reputation and we would be able to sign even better players during the summer as a result.
The winter friendlies went pretty well, starting with a 1-1 draw against Bayern Munich and ending with a spectacular 5-1 at Marseille. I arranged that last friendly myself, thinking that it would be a good test before the clash with Lyon in the first round of the Champions League.


Lyon vs Viitorul (Champions League 1st Rnd Leg 1)
Starting 11: Tomas Held – Ali Amara, Xavier Dumont, Georgica Dicu, Sebastien Verdier – Yasen Zlatinski, Hector Fernandez, Alin Dicher – Rastislav Benko, Manoel, Dramane Sow
My only problem before the game was that I had two injured full backs, Tomislav Djurdjek and Danut Gongolea, but other than that the team looked prepared for the big day. The game was even and quiet until the 36th minute when the home side slipped up: a defensive blunder paved the way for Sow and the African striker took advantage of the opportunity and gave us the lead.
The second half saw my boys passing the ball around comfortably. We didn't have any worries at the back but we didn't produce any fireworks upfront either. The result was great though, I would have been quite happy with a draw before the match.
Match highlights:click here to watch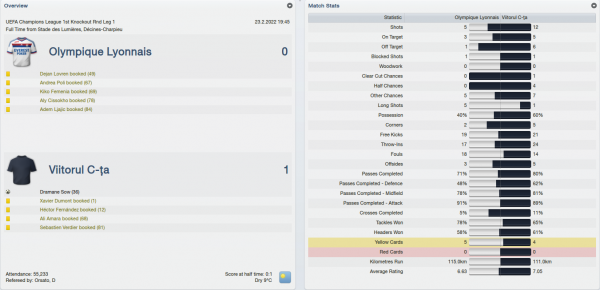 Viitorul vs Lyon (Champions League 1st Rnd Leg 1)
Starting 11: Tomas Held – Tomislav Djurdjek, Juan Belencoso, Georgica Dicu, Danut Gongolea – Yasen Zlatinski, Maximiliano Ceballos, Alin Dicher – Rastislav Benko, Manoel, Dramane Sow
Since we had an advantage to defend I chose to start with the counter tactic. Moreover, we were missing quite a few players: Hector Fernandez and Sebastien Verdier suspended, Xavier Dumont injured. My worries were eased shortly after the start of the match though as Manoel bagged the opener from close range on 12 minutes. Things got even better two minutes later as one of Lyon's players got sent off for a violent tackle. Midfielder Zlatinski made it 2-0 a few minutes before the half hour mark with a half-volley on a good low cross from Djurdjek. The visitors were unable to react and Sow wrapped things up after the break with a powerful shot.
Match highlights:click here to watch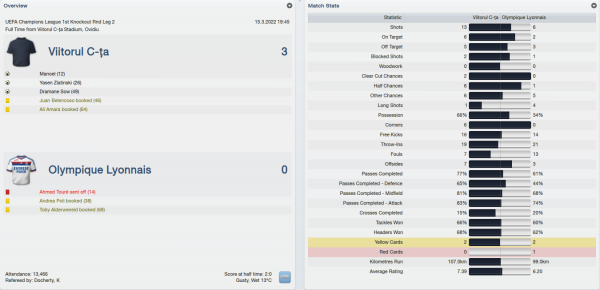 We were through to the quarter final for the first time and we were about to meet… AC Milan. The Italian giants surprisingly went past Barcelona in the previous round, after finishing the group stage in second place behind Arsenal.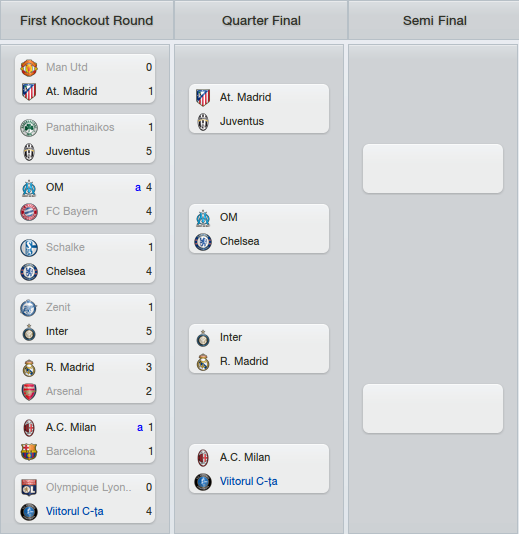 We had some history against AC Milan, but not a very bright one. They had beaten us twice while we only managed to get a draw at home back in 2018.

AC Milan vs Viitorul (Champions League Qtr Final Leg 1)
Starting 11: Tomas Held – Tomislav Djurdjek, Juan Belencoso, Georgica Dicu, Sebastien Verdier – Yasen Zlatinski, Kamel Ben Yahia, Alin Dicher – Rastislav Benko, Manoel, Dramane Sow
We had just two absences for this game: Ali Amara was suspended while Xavier Dumont had to go on the bench as he was not match fit after recovering from an injury. As for Milan, they had Pato upfront, Axel Witsel in midfield plus a wealth of splendid newgens. The game was quite boring for 15 minutes or so but luckily it was us who spiced it up in the 2oth minute: Benko did some great work on the right flank before finding Zlatinski inside the penalty area and the Bulgarian midfielder smashed home! That was the turning point I guess, because after the goal we started to show more and more quality, especially in midfield. And we got the second goal on 31 minutes but that wasn't a team effort, Manoel did all the work. The Brazilian striker found space to shine again six minutes later when he found Benko with a clever pass and his fellow striker made it 3-0!
The second half was comfortably quiet, we were dictating the tempo while the home side seemed unable to ruin our perfect evening. It could have gotten even better three minutes from time when Manoel rattled the crossbar from a free kick. But that wasn't too important, the result was huge and the second leg was nothing more than a formality at that point.
Match highlights:click here to watch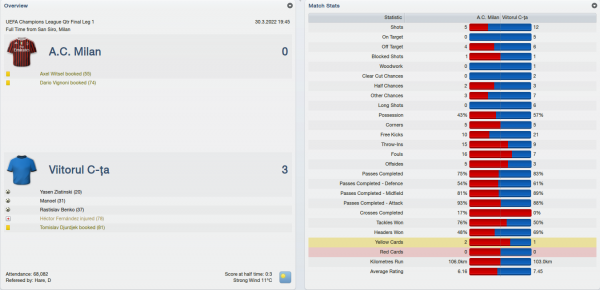 Our splendid performance triggered a courteous reaction from the AC Milan manager who admitted that we "passed them off the park". That's right, we really did that! :)

As I said, the second leg was just a formality so I won't go into details about that match. We could have won it to be honest, a draw would have been the just result, but AC Milan won it thanks to a late goal. But who cared, we were through to the semi finals!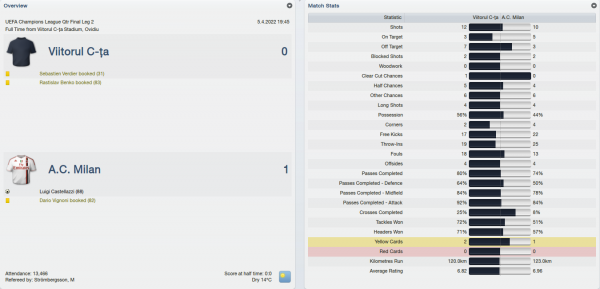 And we had another big name coming our way: Real Madrid! Los Blancos had knocked out Arsenal and Inter and seemed on a very good run of form.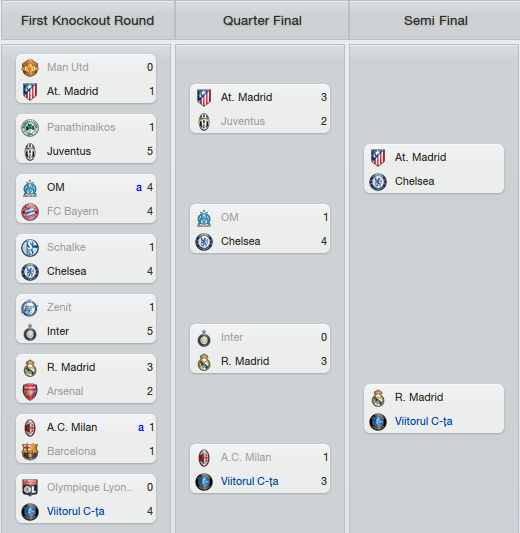 Our history against them was good, we had won 3-1 at home and lost 2-1 away in 2017.

Real Madrid vs Viitorul (Champions League Semi Final Leg 1)
Starting 11: Tomas Held – Tomislav Djurdjek, Xavier Dumont, Georgica Dicu, Sebastien Verdier – Yasen Zlatinski, Maximiliano Ceballos, Hector Fernandez – Rastislav Benko, Manoel, Dramane Sow
Our squad was almost complete before the match, we had just Danut Gongolea out with an injury. As for Real, they still had Higuain upfront and Ozil in midfield along with some new faces. I was quietly optimistic before the game, I admit it. But the mood changed soon after the start of the game. We conceded on a corner kick after just six minutes, then Higuain doubled their advantage after another couple of minutes and then Dumont got sent off for a professional foul while conceding a penalty kick. The spot kick was converted and we seemed dead and buried at half time.
Moreover, Real bagged another one shortly after the break. Manoel could have pulled one back on 73 minutes, he had a great chance but he squandered it and our dream was over. Maybe we could have done more with 11 men in the second half but it was a black evening, nothing seemed to go our way.
Match highlights:click here to watch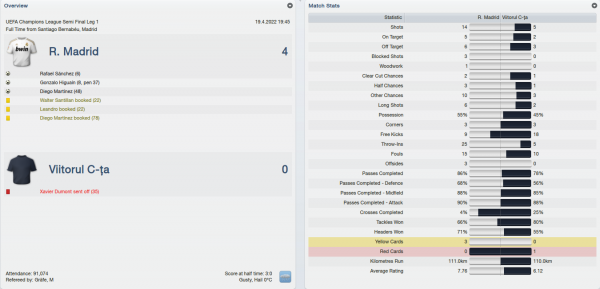 We needed a miracle in the second leg and we didn't go too far from achieving it. Rastislav Benko bagged a brace but unfortunately he squandered two other clear cut chances before being denied by the woodwork on a good finish. The miracle didn't happen, we didn't get to the final, but I guess reaching the semi finals is another big step forward for the club.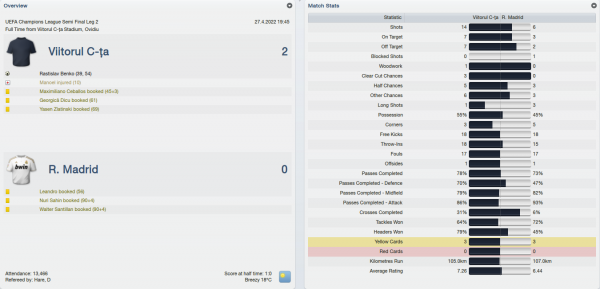 Back to the dull domestic scene now…
Romanian Cup – checked! Our 8th in a row, with a 17-year old lad from the youth team scoring the winning goal in the final.

Liga 1 – checked! Our 9th in a row ;)
Our form was not flawless, we even lost a game shortly after the winter break, but it's not bad considering that I rested all my important players before the Champions League matches and constantly rotated the whole squad throughout the season.
The strikers did a pretty good job again, especially Manoel, Peter Guba and new signing Jerome Vrignaud. What is more pleasing is that Guido van der Meulen is finally starting to repay my patience with some goals, something that can not be said about big-money signing Juan Cruz Argenti. I guess I'll give the tall bloke one last chance next season, that is if I won't find a sensational replacement next summer.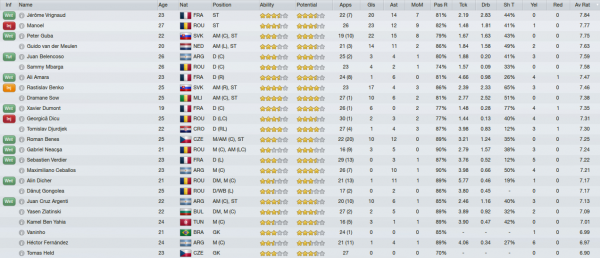 The financial side of things is looking better than ever so I am hoping for a big transfer budget for the summer, along with an adequate wage budget.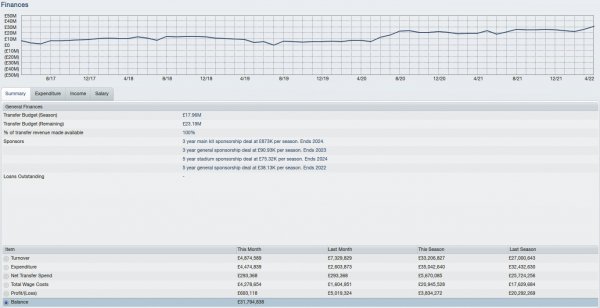 But my big expectation is a change in the club reputation. You see, our reputation at the moment is "national" and my dream is to see that change to "continental". That would probably allow us to sign better players and take the club to the next level: the Champions League final.
Thanks for reading my friends, looking forward to your comments and ideas.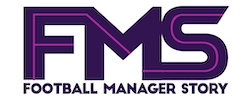 Subscribe to our Newsletter