Hello again friends, it's time for a fresh episode of my Football Manager 2012 story involving Romanian club Viitorul Constanta. Confidence was high at our club after six consecutive league titles and I admit that I was extremely curious to see the bookmakers' forecast for the new season. Soccer odds can be deceitful, you surely remember that we were the underdogs for several seasons in a row and each time we proved the predictions wrong.
Well, it won't be the case now. We are considered strong favourites for the title and I guess that adds a bit of pressure, something like Real Madrid are experiencing right now. Well, maybe a bit milder than Real, mainly because there's no Messi in our league :)

Last season wasn't very good in terms of European performances for our team, but we can surely blame some bad luck for that. We had grabbed 10 points in the Champions League group but failed to qualify and then went out on penalties in the Europa League second round at the hands of Marseille. We still snatched some important coefficient points for our nation, and that moved Romania in 15th position in Europe! And that is almost entirely our work because none of the other Romanian teams managed to get to the knock-out stages of the Europa League. In fact, just one got into the group stage of that competition but finished last…

We also moved up quite a few places in the club rankings, we're 31st now and I'm quite proud of that :)

Thanks to our work Romania retained its qualifying places, that's good for us because we'll be entered straight into the Champions League group stage again if we win the title.

On to less bright news now, our finances were not very good after investing heavily in the stadium and training facilities, so I was given an initial transfer budget of just over 4 million pounds. I had to extend some contracts though, and that budget went down to around 3 million after a few days. But I was happy that the important players accepted to sign new deals with us, those were all important first team players: Juan Belencoso, Hector Fernandez, Ali Amara, Joaozinho and Roman Benes.

A few days later I received an unexpected announcement from the board, they have signed a partnership with Dortmund! It's quite strange to have them as a parent club after defeating them in the Europa League final a couple of seasons ago.

Our domination of the domestic league also marked a change in the board's attitude, I didn't have a choice in terms of season expectations this time: we just have to win the league!

And, as you can see, the board didn't have too much money to help me achieve that goal. But I managed to raise 8 million pounds from player sales, mostly underachieving youngsters were sold along with a couple of first team players: Ronny Bachmann and Ionut Putanu. I had to face a tough decision in Putanu's case as he was the only player that remained at the club since the start of my career but I decided to let him go because he wasn't good enough for our club any more.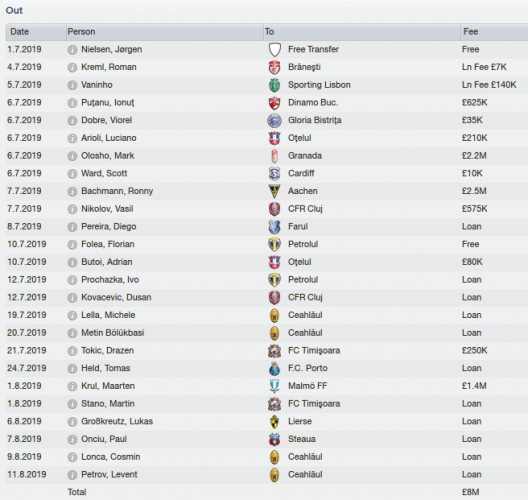 As for incoming players, I had to rely mostly on free transfers. Two of those free lads will go straight into the first team:
– goalkeeper Alberto Maciel, an Argentinian international with excellent skills, a great bargain.
– striker Dramane Sow, an African player with French nationality, a lad that should score when given the opportunity considering his attributes.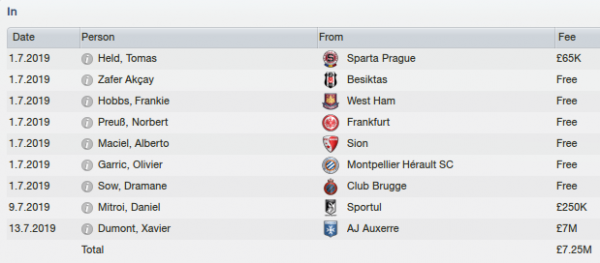 The big gamble that I mentioned in the title is centre back Xavier Dumont (click the name to see his profile). This lad was only 16 years old when I signed him and he's a giant with fairly quick feet, a player that could become a world class defender in a few year. Or maybe not? Anyway, I see this as a big gamble because of the 7 million I've spent on him but I expect this youngster to make progress quickly because he will be given first team football right away.
Here's how my 23-man squad looks like, you can view each profile by clicking on the respective name:
Goalkeepers: Alberto Maciel, Hernan Prestia
Right Backs: Ali Amara, Hichem Belakhdar
Left Backs: Danut Gongolea, Sebastien Verdier
Centre Backs: Georgica Dicu, Juan Belencoso, Sammy Mbarga, Xavier Dumont
Central Midfielders: Hector Fernandez, Hernan Arangio, Yasen Zlatinski, Markus Winkler, Christian Kaufmann, Roman Benes
Strikers: Daniel Mazzoni, Rastislav Benko, Manoel, Zezinho, Steven Khumalo, Dramane Sow
And an interest fact: Mazzoni is the oldest guy in the first team squad at the age of 25…
Pre-season started with a few comfortable wins in friendlies, I rotated the whole squad in those games and I was quite pleased to see some of the lads in action. The last pre-season match was the Romanian Super Cup against CFR Cluj and we have won it again, that's our sixth in a row.

And then the league started and we kicked it off with six consecutive wins and 20 goals scored. I think we'll be winning the title again, the other teams don't seem capable of performing a miracle.

In fact, all the other Romanian teams went out in the preliminary rounds of the Europa League this season, including CFR Cluj that played in the Europa League qualifying after getting beaten in the Champions League third preliminary round.
We didn't have to play any qualifying rounds this time as we were entered straight into the Champions League group stage draw… You're curious to see how that went, aren't you? :)
Well, it went well I guess. We were seeded 3rd and we have Arsenal as group favourites and PSG to fight with for the second place. Sparta Prague shouldn't be a threat, at least I hope they won't be.
The interesting thing is that we do have some history of matches against each of these teams. We have met Arsenal last winter and we snatched a surprise 1-0 friendly win at the Emirates Stadium back then!
As for PSG, we had to face them in the Champions League group stage back in 2015 and I remember that we got our first ever CL group point against them! But now we're much better than we were back then, right?
We have met Sparta Prague only once, in a friendly, and we have won quite comfortably. That was around a year and a half ago, I hope they haven't improved too much since then.
The Champions League money put our balance back in decent shape but I hope we'll improve that once our stadium expansion is completed.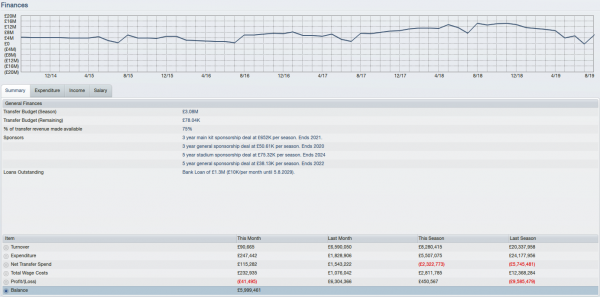 That's all for now my friends, I'm quite optimistic regarding our chances of making it to the Champions League knock-out stages this time. But I'm eager to find out your opinions on that and I'm also very curious to hear your thoughts about Xavier Dumont, my big transfer gamble of the summer. By the way, he's dubbed the next Maxime Bossis, that's a legendary French defender in the 70s and 80s ;)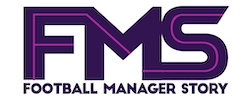 Subscribe to our Newsletter