Chelsea remain atop the Premier League rankings after snatching a narrow win at Emirates Stadium while Everton climbed up to second position after recording a second straight win. Things didn't go too well for the likes of Manchester United and Arsenal as both sides lost in front of their home fans.
Let's see what happened in each game before hearing your points of view.
QPR 1 – 2 West Ham
Goals: A Taarabt (57) / M Jarvis (3), R Vaz Te (35)
Things are getting worse for the winless Queens Park Rangers as they suffered the fourth defeat in six games. They produced a decent effort though but a sending off 15 minutes from time ruined their hopes of a comeback after the Hammers had scored twice in the first half. West Ham climb up to seventh place, a solid start to the season for Sam Allardyce's men.
Man of the match: Mark Noble – the West Ham midfielder bossed the middle of the park, a solid display.
A Villa 1 – 1 West Brom
Goals: D Bent (80) / S Long (51)
An even match ended with a just result as Darren Bent came off the bench to bag the equaliser. West Brom's bright start to the campaign continues as they find themselves in 6th place while Aston Villa still have a lot of work to do if they want to move up to the top half of the league table.
Man of the match: Jonas Olsson – the West Brom centre back did a solid job, especially in the second half, when Aston Villa tried to put quite a bit of pressure on the defence.
Arsenal 1 – 2 Chelsea
Goals: Gervinho (42) / F Torres (20), J Mata (53)
A draw would probably have been the fair result but Chelsea took advantage of Arsenal's lack of composure inside their own penalty area to claim a vital win. Chelsea had three shots on target and two of those went in, not a very good statistic for goalkeeper Vito Mannone. In fact, I think that Arsenal should find a decent third goalie pretty soon, because Mannone does leave the impression that he has chosen the wrong career path. As for Chelsea, their clinical finishing proves a great deal of maturity and mental strength, they might have what it takes to pull off a serious title bid this season.
Man of the Match: Ramires – Chelsea's Brazilian midfielder hardly ever set a foot wrong during this match, he was a constant presence at both ends of the pitch and an invaluable asset to the team.
Everton 3 – 1 Southampton
Goals: L Osman (25), N Jelavic (32, 38) / G Ramirez (6)
A slow start to the game and a goal conceded after just six minutes didn't stop Everton from their outstanding march this season. Striker Nikica Jelavic proved his quality once again with a brace while David Moyes' team looked extremely powerful and determined. I admit that I like this team more and more with every game, it seems they really can do something memorable this season.
Man of the match: Nikica Jelavic – the Croatian striker was unstoppable, he bagged two goals and constantly created panic in the Saints' defence.
Fulham 1 – 2 Man City
Goals: M Petric (pen 10) / S Aguero (43), E Dzeko (87)
The defending champions didn't have an easy afternoon against the Cottagers as they found themselves one goal down early on following a controversial penalty. However, the Citizens fought back and prevailed eventually, mostly thanks to the sheer class that most of their players possess.
Man of the match: Sergio Aguero – the Argentinian striker looks to regain the form that impressed the Premier League last season, he will be a key man in Man City's title defence bid.
Norwich 2 – 5 Liverpool
Goals: S Morison (61), G Holt (87) / L Suarez (2, 38, 57), N Sahin (47), S Gerrard (68)
The Reds finally grabbed their first win of the season and they did it in style with no less than five goals scored. It finally seems that Brendan Rodgers' strategy is delivering the results but whether they can test the big teams remains to be seen. As for Norwich, they are still looking for their first win of the season.
Man of the match: Luis Suarez – a hat-trick hero has to be the man of the match, thoroughly deserved.
Reading 2 – 2 Newcastle
Goals: J Kebe (58), N Hunt (62) / D Ba (58, 83)
Reading remain without a win this season and they might feel hard done after the home match against Newcastle as the visitors scored two goals out of two shots on target. As always, it was Demba Ba who provided the clinical finishing for Alan Pardew's side but the Magpies might find themselves in trouble when Ba's scoring spree will come to a halt.
Man of the match: Jobi McAnuff – the Reading skipper had a good game and came close to giving his side a late winner.
Stoke City 2 – 0 Swansea
Goals: P Crouch (12, 36)
The Potters finally nailed their first win of the season thanks to a Peter Crouch brace against a rather unconvincing Swansea. The two teams are tied at seven points apiece in the league table but Stoke looked like a much better team on Saturday afternoon.
Man of the match: Peter Crouch – he celebrated his 500th club appearance with a couple of goals, proving that he still is a decisive player.
Sunderland 1 – 0 Wigan
Goals: S Fletcher (51)
The Black Cats also found their first goal of the season thanks to an in-form Steven Fletcher. The big-money signing bagged five goals in four games, definitely a bright start at his new club. However, Wigan were hampered by a sending off on 48 minutes and neither side really proved much quality on the pitch. In fact, Fletcher's goal came out of Sunderland's only shot on target.
Man of the match: Steven Fletcher – he keeps banging them in, any club would be pleased with such a striker.
Man Utd 2 – 3 Tottenham
Goals: Nani (51), S Kagawa (54) / J Vertonghen (2), G Bale (32), C Dempsey (52)
This was a fabulous match, I don't know where to begin when telling somebody about it. I guess most of you have watched it on TV, I did and I was impressed with the fierce tempo and with Gareth Bale's tremendous speed and quality on the ball. In fact, I think that Bale was they key man in this match, and not only because of his fabulous goal shortly after the half-hour mark. A landmark win for Andre Villas-Boas, a huge Football Manager fan ;)
Man of the match: William Gallas – the French skipper was outstanding in the second half as he kept the Spurs defence afloat during a period of huge pressure from Manchester United.
Check out the results and the Premier League table here. We also have live scores from around the world here.
That's how I lived the Premier League weekend, now it's your turn to share your views in the comments. This is the whole point of these points anyway, sharing impressions and ideas about real football ;)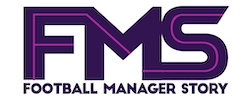 Subscribe to our Newsletter