Chelsea remain top of the table after an unconvincing 1-0 home win against Stoke, Arsenal hold Manchester City to a draw at Etihad Stadium while Manchester United grab a controversial success in the derby against Liverpool. If you ask me I'd give the title to Everton after the opening five rounds in the Premier League, David Moyes' men are looking determined and extremely efficient every weekend.
Let's see a brief recap of what happened in each of the 10 Premier League matches this weekend:
Swansea 0 – 3 Everton
Goal scorers: V Anichebe (22), K Mirallas (43), M Fellaini (82)
This match has proven once again that Everton have a mighty strong team. The visitors started the game in full throttle, like a carnivorous beast that never seemed to let the prey get away. Swansea provided a decent effort however but Everton were superior in every department. The visitors provided no less than 11 shots on target and recovered 55 balls compared to Swansea's 44.
Man of the match: Marouane Fellaini – the Belgian midfielder was instrumental once again, he got his name on the score sheet and was also involved in the other two goals. I guess he won't remain at Everton for too long if he keeps playing like that.
Chelsea 1 – 0 Stoke City
Goal scorer: A Cole (85)
I admit that I fell asleep while watching this match. Chelsea were lucky to get the three points in my view, considering that they had just four shots on target while Stoke had three. The Blues claimed victory thanks to a genius touch by Juan Mata, who played a cheeky back heel pass to Ashley Cole who netted the winner five minutes from time. However, this Chelsea side does not seem capable of defending their Champions League title. But I always say that the great teams win even when playing badly, so I guess we'll have to wait and see if Chelsea can play better football than this.
Man of the match: Oscar – the Brazilian youngster was by far the most active Chelsea player, even though he didn't manage to create too many chances this time. He has immense quality and that is quite obvious as soon as he touches the ball.
Southampton 4 – 1 A Villa
Goal scorers: R Lambert (58, pen 90+5), N Clyne (63), C Clark (og 72) / D Bent (36)
The Saints produced an amazing second half comeback to clinch their first win of the season. A well-deserved win for the home side but they are facing a long relegation struggle until the end of the season, a battle that might see Aston Villa taking part for the first time in quite a few seasons.
Man of the match: Gaston Ramirez – the new signing had a great debut game, dictating play throughout the match. He will have to keep that up if he wants to live up to the 12 million price tag.
West Brom 1 – 0 Reading
Goal scorer: R Lukaku (71)
A deserved win for West Bromwich as they were constantly looking for goals while Reading seemed happy with a draw. The home side is enjoying a pretty good start to the season as they have 10 points to their name while Reading are still looking for the first win of the campaign.
Man of the match: Romelu Lukaku – the Chelsea loan star netted the decisive goal and looked dangerous throughout the game, the Blues might regret not keeping him for the season. I'm curious to see whether Lukaku will score more goals than Fernando Torres this season :) (they have two league goals apiece so far)
West Ham 1 – 1 Sunderland
Goal scorers: K Nolan (90+3) / S Fletcher (9)
Big-money signing Steven Fletcher put Sunderland in front early on and it seemed that the Black Cats were going to finally grab their first win of the season. However, Fletcher's shot was the only effort on target for the visitors and they got punished for their attitude by Nolan's injury time goal.
Man of the match: Mohamed Diame – the central midfielder was the man who powered West Ham, he ran the show throughout the match.
Wigan 1 – 2 Fulham
Goal scorers: A Kone (90+1) / H Rodallega (31), D Duff (68)
Hugo Rodallega picked the right time to score his first goal for his new club as he punished his former club, Wigan. It was a pretty good game from both sides but Fulham provided better finishing and claimed the three points, also with the help of their goalkeeper.
Man of the match: Mark Schwarzer – the veteran Australian goalie kept the door shut with a string of great second half saves, securing the three points for his side.
Liverpool 1-2 Man Utd
Goal scorers: S Gerrard (46) / Rafael (51), Robin van Persie (81 – pen.)
A good game for Liverpool, even after they remained with just 10 men following Shelvey's debatable sending off on 39 minutes. The Reds dominated the first half and had a pretty good second half as well but Manchster United benefited from a fabulous Rafael strike and a questionable penalty decision. Things are becoming desperate for Liverpool, 2 points out of 5 matches is a terrible record. However, if they play as good as they did today they might climb up the table pretty soon. As for Manchester United, they are winning even when playing not very convincing matches, we already got used to that.
Man of the match: Steven Gerrard – the Liverpool captain was in top form, he bagged the opening goal and generally looked lively.
Newcastle 1-0 Norwich
Goal scorers: D Ba (19)
Norwich did their best to secure the first win of the season but Newcastle matched their efforts and prevailed thanks to yet another Demba Ba goal. The Magpies seem capable of a good season judging by these five games while Norwich will surely have a tough battle to fight at the wrong end of the table.
Man of the match: James Perch – he was clockwork, a top asset to the team today.
Man City 1-1 Arsenal
Goal scorers: J Lescott (40) / L Koscielny (82)
This was quite a spectacular match but the two goals came from unexpected sources, and both following corner kicks. First Lescott took advantage of a terrible error from backup Arsenal goalie Vito Mannone but then the Man City defender cleared a corner kick cross right into the path of Koscielny who blasted home with 8 minutes remaining. Both teams looked lively and dangerous, especially on counter attacks and we had lots of those since it was an end-to-end game quite often. A special note about Arsenal though: they really need a real striker in the middle of the opposition box and Giroud could be that man if he will ever manage to find his feet. He did a decent job today as a substitute.
Man of the match: Santi Cazorla – the Spaniard was the most valuable Arsenal player today, always doing something interesting with the ball and constantly harassing the Citzens' defence.
Tottenham 2-1 QPR
Goal scorers: A Faurlin (60 – o.g.), J Defoe (61) / B Zamora (33)
QPR remain without a win this season even though they had a great start to the game, being denied twice by Brad Friedel before Zamora finally gave them the lead. But the Spurs turned things around in just two minutes with a bit of luck and could have extended the lead towards the end of the game. Interesting fact though: QPR had 62% possession in the second half!
Man of the match: Jan Vertonghen – he had a lot of work to do in defence and he did it very well, looks like a great signing for the Spurs.
Chelsea remain top of the table with 13 points, with Manchester United just one point behind them and Everton trailing by three lengths. (full Premier League table)
Over to you know, share your thoughts about the latest Premier League match day.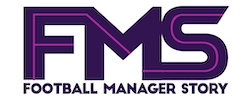 Subscribe to our Newsletter