Hello friends, the Premier League match day round-up returns, I hope you haven't missed it too much.
Chelsea remain unbeaten at the top of the Premier League table after the fourth match day of the season but their unconvincing draw at QPR might not make their fans feel too optimistic. Arsenal and Manchester United, on the other hand, recorded high-scoring wins while Manchester City suffered yet another setback at Britannia Stadium.
Interesting fact about Manchester United: as you know, they spent a good bit of cash (around 40 million pounds) on this summer's transfers but the club seems to afford that as they have no less than 28 official sponsors, including latest addition bWin. Some background info to that: there were previous rumors about Wynn's acquisition of bWin but it didn't push through, fortunately for Man United, and now the company was able to sign a contract with the club as their official online gaming and betting partner.
Manwhile, Liverpool remain without a win this season but they came very close to claiming the three points at unbeaten Sunderland. Let's have a quick look at all the Premier League matches that were played last weekend:
Norwich City 0 – 0 West Ham
Norwich remain without a win this season but they came really close to beating West Ham on Saturday. Tottenham loanee Harry Kane had the best chance of the match in the final minutes but he fired straight at the goalkeeper and the match ended in a goalless draw. Norwich had 10 shots on target compared to West Ham's 3 but the visitors had a slight advantage in terms of possession.
Man of the Match: Robert Snodgrass – appeared to dictate play very well with precise passes and he also made himself available in the opposition box on a few occasions.
Arsenal 6 – 1 Southampton
The Gunners remain unbeaten while Southampton remain without a single point as Arsenal routed them at Emirates Stadium. Gervinho bagged a brace while new signing Lukas Podolski also got his name on the score sheet in what probably was the first match during which the Arsenal fans forgot about Robin van Persie, at least for a few moments.
Man of the Match: Kieran Gibbs – the left back did a great job on his flank and contributed in creating two of the six goals. He seems to be taking charge of the left flank with Andre Santos probably becoming second choice this season.
Aston Villa 2 – 0 Swansea
Aston Villa claimed their first win of the season thanks to goals scored by two of their new signings: Matthew Lowton and Christian Benteke. Swansea's unbeaten run came to an end as the visitors never seemed capable of getting any points at Villa Park.
Man of the Match: Ron Vlaar – the Dutch defender was flawless at the back and his presence on the pitch does provide inspiration for his team mates.
Fulham 3 – 0 West Bromwich Albion
Former Manchester United striker Dimitar Berbatov had a great home debut for his new club as he scored a couple of goals to see The Cottagers past West Brom. The visitors were unable to keep him quiet and they didn't provide much in terms of play either as their possession was just below 40 percent.
Man of the Match: Dimitar Berbatov – the Bulgarian striker seems to have found his scoring boots again but he also played well for the team as he constantly seemed willing to work and link up play.
Stoke 1 – 1 Manchester City FC
A spectacular match saw Stoke getting points off Man City at Britannia Stadium for the fourth season in a row. It was a rather controversial match as well since Peter Crouch seemed to have used his hand in the build up to the first goal of the match. New signing Javi Garcia made it all square for the visitors who came close to winning it on several occasions during the second half.
Man of the Match: Javi Garcia – he seems a great addition to Mancini's squad as he played a very good debut game, scoring one goal and nearly grabbing the winner late on.
Man Utd. 4 – 0 Wigan Athletic
A special day for Paul Scholes was celebrated in style as Manchester United won 4-0 and Scholes scored on his 700th appearance for the club. Things didn't start too well for United as Hernandez missed an early penalty kick but then they unleashed the scoring machine after the break.
Man of the Match: Alexander Buttner – the anonymous left back turned in a great performance, proving why Sir Alex decided to sign him. He scored a goal and dominated the left flank throughout the game.
QPR 0 – 0 Chelsea FC
Anton Ferdinand's refusal to shake hands with John Terry was the highlight of a boring match which neither side really deserved to win. Eden Hazard had the best chance of the game in the final minutes but his finish was terrible, the perfect ending to a disappointing afternoon. Just seven shots on target were fired, 3 for QPR and 4 for Chelsea, and I guess that sums up the two teams' performance.
Man of the Match: Ryan Nelsen – the centre back was rock-solid in defence and he totally dominated Ferando Torres. Then again, that doesn't seem too difficult to achieve these days.
Sunderland 1 – 1 Liverpool
Both sides remain without a win this season as Luis Suarez netted the equaliser 19 minutes from time after new signing Steven Fletcher had opened the scoring for the home side. Sunderland remain unbeaten this season though but they didn't really deserve to win this one as Liverpool dominated most of the match. Glen Johnson had a shot bouncing off the crossbar in the second half while goalkeeper Simon Mignolet did a brilliant job to keep his side into the game. Sunderland had just one shot on target, the goal, so they should be very happy with the point.
Man of the Match: Raheem Sterling – the young winger was Liverpool's most dangerous player and he will probably have a memorable Premier League debut season.
Reading 1 – 3 Tottenham
The Spurs finally grabbed their first win of the season and it was a thoroughly deserved one as they got no less than 8 shots on target compared to Reading's 2. However, Andre Villas-Boas is still under pressure I reckon following their unconvincing start to the season.
Man of the Match: Jermanine Defoe – he bagged two goals but could have scored even more.
Everton – Newcastle 2-2
The last match of the round was a real thriller as Everton were in command twice but were pegged back by a relentless and clinical Demba Ba. The Toffees had a storming start to the match and Leighton Baines' goal around the quarter hour came as a natural consequence of their aggressive and attacking display. However, they were unable to capitalise on a strong first half display and they were punished shortly after the break by half time substitute Demba Ba. Then Everton had two valid-looking goals disallowed, Newcastle missed a few great counter chances, before Anichebe put Everton ahead with just a few minutes remaining. Enough time for Demba Ba to strike again though, Darren must have been pleased with that :)
Man of the Match: Demba Ba – it is uncommon for a substitute to be the man of the match but this man was absolutely lethal in front of goal. Newcastle owe the earned point to him.
You can view all the latest results and the league table here, but we also have video news here.
Over to you now, share your views and feelings in the comments.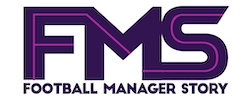 Subscribe to our Newsletter