This was the 28th week in what is turning out to be a fantastic Premier League season. Roberto Mancini said After Manchester City's 1-0 win over Villa that they have to win all 10 games to stand any chance of winning the title, Villa themselves have some problems after they slipped back into the bottom 3 whilst a Sinji Kagawa hat trick gave Manchester United a 4-0 victory over Norwich.

Aston Villa Vs Manchester City
Both sides have had their fair share of troubles this season, at the opposite end of the table. City dominated for large parts of the game but only managed one goal, coming on the stroke of half time when Edin Dzeko won the ball from Cieran Clark who was messing around with it in a dangerous area before Tevez finished off to give City a slight chance still of winning the title, as for Villa they know they're in a dog scrap.
Chelsea Vs West Brom
In protest of Rafa's recent interview many bought along banners in dispiute of the Interim manager however as the game went on the chants were muted, on another day Chelsea could have more with youngster Oscar missing many chances however Demba Ba scored his 3rd goal for Chelsea from close range in the first half to give them all 3 points (and boosted sales for discount football kits bearing his name).
Everton Vs Reading
Things are now starting to look bad for Reading who did start the New Year in good form. Everton are still in the hunt for top for and Maroune Fellani has led that charge all season and he opened the scoring with a trademark header before Steven Piennar and fellow Belgian Kevin Mirellas added to the lead. Robson-Kanu did pull one back for the Royals however it was a miserable trip back south for the travelling fans.
Manchester United Vs Norwich City
A fantastic United play, nothing more to be said bar the fantastic hat trick of Sinji Kagawa, the summer signing looks like he is starting to prove himself and most of his goals came provided by Wayne Rooney who scored the goal of the day late on from the edge of the box to  finish the rout off.
Southampton Vs QPR
A Loic Remy and Jay Bothroyd goal on eitheir side of a Gaston Ramirez strike gave QPR a fantastic 2-1 victory away from home, a classic away performance from the Hoops which gives them a little more hope in trying to beat the drop.
Stoke City Vs West Ham United
It was never going to be a pretty game between the two long ball sides of the Premier League however Stoke did suffer a rare home loss after a Jack Collison goal, it now looks like the Hammers will be playing Premier League football againt next season.
Sunderland Vs Fulham
Fulham did have a 2-0 lead and were looking comfortable through a Dimitar Berbatov penalty followed by a goal from Riether. However Sunderland came back into in playing some lovely football in the process with goals from a Craig Gardner penalty and then Stephan Sessagon to share the points.
Swansea Vs Newcastle United
There were no signs of a League Cup hangover for the swans, who dominated the majority of the game against Newcastle and got the reward on 85 minutes when substitute Luke Moore scrapped the ball into the goal.
Tottenham Hotspur Vs Arsenal
Are Spurs now the best club in North London? Or even London I dare to say, no prizes on guessing who gave spurs the lead when Gareth Bale opened scoring and 2 minutes later Aaron Lennon made it 2-0 following some awful Arsenal defending. A rare own goal from Bale gave Arsenal hope but it was to little to late.
Okay, that's it for this week and I will catch you all next week but until then leave your thoughts in the comments.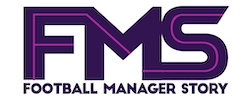 Subscribe to our Newsletter