Another week in the Premier League where Manchester City dropped points for the 2nd game running whilst Manchester United again and Newcastle stun Chelsea and more concerns over Rafa.
Arsenal Vs Stoke City
Both sides had plenty of chances, a lot of then were wasted, new signing Nacho Monreal also impressed and a late Lukas Podolski free kick stole the points for Arsenal.
Full Time Score: 1-0
My Man of the Match: Lukas Podolski
Everton Vs Aston Villa
Benteke opened the scoring for Villa before Victor Anchiebe put Everton level. Gabrieal Agbonlahor then put Villa 2-1 up before another Benteke goal gave villa a 2 goal advantage. Maroune Fellani then got one back for Everton in the 69th minute and then broke Villa's hearts late on with a header.
Full Time Score: 3-3
My Man of the Match: Christian Beteke
Fulham Vs Manchester United
The floodlights went off towards the back end of a first half where both sides has plenty of chances but a 2nd half goal from Wayne Rooney have United another win.
Full Time Score: 0-1
My Man of the Match: Wayne Rooney
Manchester City Vs Liverpool
Edin Dzeko continued his good form by opening the scoring for city however as did Daniel Struddige continue his good form with a good strike to level things before captain Steven Gerrard scored a screamer from 25 yards out to give the Reds the lead. Late on however a Jose Reina error allowed Serio Augero to score from a angle to give City a point and Roberto Mancini insiting the title race is far from over.
Full Time Score: 2-2
My Man of the Match: Daniel Strurridge
Newcastle United Vs Chelsea
A Jonas Guttirez header put Newcastle ahead before the break before two sunning goals from Frank Lamprad and Juan Mata looked to have gave chelsea 3 points before new signing Mousso Sissoko grabbed 2 goals to send the geordie faithful wild, struggling times for Rafa.
Full Time Score: 3-2
My Man of the Match: Moussa Sissoko
QPR Vs Norwich City
A chance for QPR for 3 points, some new faces didn't mean that after a Taarabt missed penatly, nothing but a bore.
Full Time Score: 0-0
Reading Vs Sunderland
Jimmy Kebe scored the opener and the winner between a Craig Gardener penalty to give Reading 3 points, a great win and things are really starting to look up for the newly promoted Royals.
Full Time Score: 2-1
My Man of the Match: Jimmy Kebe
West Brom Vs Tottenham
After Goran Popov saw ref for spitting on Kyle Walker spurs really opened up and after a Jermaine Defoe injury put more pressure on him Gareth Bale delieverd again and won the game for Spurs.
Full Time Score: 0-1
My Man of the Match: Gareth Bale
West Ham Vs Swansea
A game which saw many chances missed  by both sides however Andy Carroll on his return from injury won the game with a great header.
Full Time Score: 1-0
My Man of the Match: Andy Carroll
Wigan Vs Southampton
Captain Cadwell gave Wigan the lead but Ricky Lambert put the Saints back into it in the second half before Morgan Schebidlein looked to have won it for the Saints however the new boss didn't get his first win after a late Shaun Maloney goal.
Full Time Score: 2-2
So another week gone, if you would like to see the table click here but until next weekend feel free to leave your comments below and thanks for reading.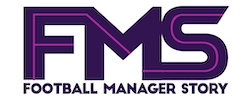 Subscribe to our Newsletter