The 23rd week in the Premier League which saw Manchester United draw after conceding late on, Newcastle losing again putting more pressure on Alan Pardew and another defeat for Arsenal in an interesting week in the Premier League.
Chelsea Vs Arsenal
The first half was all Chelsea as Juan Mata and a Frank Lampard penalty put them 2-0 up after Giroud missed a early chance. In the second half Arsenal had chances and even though Theo Walcott got one back they were unable to grab a draw.
Full time score: 2-1
My Man of the Match: Ramires
Liverpool Vs Norwich City
One of Liverpool's best performances of the season with goals Henderson, Suarez, Sturridge and Gerrard with a own goal too, a real epic performance with the new pair up front looking deadly together, and rumours that The Red's are close to signing Brazilian Coutinhio to add more depth and youth to there ranks, the future looks bright.
Full time score: 5-0
My Man of the Match: Steven Gerrard
Manchester City Vs Fulham
A easy game for city, David Silva scoring 2 goals, a player who hasn't stepped up this season but Roberto Mancini is insisting his side are still in the title race, with United dropping points and the remembrance of last year will make him believe.
Full time score: 2-0
My Man of the Match: David Silva
Newcastle United Vs Reading
The worries just get worse for United, a Yohan Cabaye free kick put them in front but 2 Adam Le Fronde goals in 6 minutes gave Reading their first away win of the season, as for Newcastle they're yet to win away from home and are now in big trouble, after losing Loic  Remy to QPR they have had bids accepted for Lens and Montepliier defenders Haidira and Yanh-Mbwia.
Full time score: 1-2
My Man of the Match: Adam Le Fronde
Southampton Vs Everton
The new manager's first game after Nigel Adkins' harsh sacking as he watched a bore of a 0-0 game.
Swansea City Vs Stoke City
Young Ben Davies scored his first goal for the Welsh side before a double from Jonathan De Guzman put the game to bed before a late consolation goal from Micheal Owen.
Full time score: 3-1
My Man of the Match: 3-1
Tottenham Hotspur Vs Manchester United
Robin Van Persie put United in front, that looked like it had won them the game until Clin Dempsey socred in the 92nd minute to get a draw.
Full time score: 1-1
West Bromich Albion Vs Aston Villa
Christian Benteke and Gabby Agbonlahor put Aston Villa ahead, surely they had finally won but Chris Brunt and Peter Odemwingie grabbed a point for the Baggies.
Full time score: 2-2
West Ham United Vs Queens Park Rangers
New signing Loic Remy put QPR in front early on before Joe Cole scored to grab the Hammers a draw.
Full time score: 1-1
Wigan Athletic Vs Sunderland
David Vaughn own goal put Wigan in front before a Craig Gardner a penalty and Steven Fletcher penalty put Sunderland 3-1 ahead before Angelo Henriquez scored his first goal for Wigan on loan from Manchester United.
Full time score: 2-3
My Man of the Match: 2-3
So that wraps up the Premier League for this week, if you would like to see the table currently click here but until then leave your thoughts in the comment box.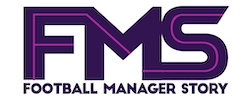 Subscribe to our Newsletter