Another week in the Premier League, with two major clashes on Sunday. Manchester United claimed a narrow 2-1 derby success against Liverpool while Man City subdued Arsenal at Emirates Stadium. Time to see how the weekend matches went:
Arsenal Vs Manchester City
Another poor display from Arsenal as they went down to a 2-0 defeat. After Dzeko missed a penalty for a foul from Koshceinly he scored the second after James Milner to give City their first away win at Arsenal for 37 years.
Full time score: 0-2
My Man of the Match: Edin Dzeko
Aston Villa Vs Southampton
It seems Villa's luck gets worse as they are looking like a team that could be playing Championship football, the only goal of the game, the winner coming from a Ricky Lambert penalty even though replays show that it should not have been given.
Full time score: 0-1
My Man of the Match: Ricky Lambert
Everton Vs Swansea
Spain coach Vincente Del Bosque (think that's how you spell it!) was in the crowd to watch Spaniard Michu for his next squad, shame he couldn't score neither could anyone else in a 0-0 draw.
Full time score: 0-0
Fulham Vs Wigan Athletic
Fulham have been struggling of late however a brilliant opening goal from Karagounis put them in front before Franco Di Santo stole a late point for the Latics.
Full time score: 1-1
My Man of the Match: Franco Di Santo
Manchester United Vs Liverpool
One of the biggest games in English football and Robin Van Persie put United in front before Vidic put them 2-0 ahead. New signing Daniel Sturridge then came of the bench and scored his 2nd as many games however it wasn't enough as United held on.
Full time score: 2-0
My Man of the Match: Danny Welbeck
Norwich City Vs Newcastle United
An utter bore feast, nothing much else to say. Newcastle are close to signing Loic Remy from Marseille though, maybe that will solve a problem or two after Demba Ba's departure.
Full time score: 0-0
Reading Vs West Bromich Albion
A great game all in all. Inside 70 minutes a double from on loan striker Romelu Lukaku looked like it had won it for West Brom, 12 minutes later Jimmy Kebe did get one back. Adam Le Fronde then scored a penalty and then was 2-2 before substitute Pavel Pogbreyank salvaged a late priceless win for the Royals.
Stoke City Vs Chelsea
Even though my opinion of Rafa hasn't and never will change Chelsea were the first side in a long time to win at Stoke and in style, 2 own goals from John Walters put them 2-0 up before a Frank Lampard penalty made him 2nd in the leading scorers list for Chelsea of all time before a special goal from Eden Hazard wrapped it up after Walter's missed a penalty.
Full time score: 0-4
My Man of the Match: Frank Lampard
Sunderland Vs West Ham
Goals from Larsson, Johnson and McLean gave Sunderland all 3 points.
Full time score: 3-0
My man of the Match: Adam Johnson
QPR Vs Spurs
Another boring one, but a good result for QPR considering their season so far.
Full time score: 0-0
So another week goes by in the Premier League, if you would like to see the current table click here , that's all for today and comeback next week as we hit week 23. Feel free to share your thoughts in the comments until then.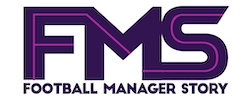 Subscribe to our Newsletter