Coming into this week Manchester United still led by 7 points at the top of the table from neighbors Manchester City, Chelsea were slowly starting to creep back in the title race. At the bottom QPR had still only won one game however with funds available in January Harry Redknapp believed that they could still stay up so let's see what went on in the first games of 2013.
Chelsea Vs Queens Park Rangers
Chelsea were slowly starting to creep back into the title race however a poor performance against the leagues bottom side saw Shaun Wright Philips score a 78th minute winner to give what Harry Redknapp described 'the best win of his career' against a very poor Chelsea side :(
Full time score: 0-1
My man of the match: Adel Taarabt
Liverpool Vs Sunderland
Liverpool are starting to show signs again that they are progressing as a club with some great youngsters coming through and it was one of those youngsters in Raheem Sterling who opened the scoring of them in this game before 2 Luis Suarez goals wrapped it up.
Full time score: 3-0
My man of the match: Luis Suarez
Manchester City Vs Stoke City
Roberto Mancini still says the title challenge isn't over and who could blame him after City turned around a 8 point deficit inside the last few games last season. Here they were comfortable winners against the side who have the most clean sheets in the league. Right back Pablo Zabaleta got City underway before Dzeko continued his good form before an Aguero penalty wrapped it up.
Full time score: 3-0
My man of the match: Edin Dzeko
Newcastle United Vs Everton
Before the game Newcastle boss Alan Pardew confirmed that striker Demba Ba would be joining Chelsea :) This surely put Papiss Cisse in a better frame of mind as he has been in Ba's shadow for most of the season however opened the scoring with inside the first 2 minutes with a header over Tim Howard. However Everton who are challenging for the top 4 got it back 1-1 when Leighton Baines scored a brilliant free kick and then Victor Anichibe scored the winner in the 2nd half.
Full time score: 1-2
My man of the match: Leighton Baines 
Southampton Vs Arsenal
Arsenal looked like they were starting to re discover their form however new summer signing Gason Ramirez put the saints ahead in the first half, however before the first half ended Guy de Prdado put the ball into his own net and then the game seen no more goals.
Full time score: 1-1
My man of the match: Gaston Ramirez
Swansea City Vs Aston Villa
Swansea dominated in the first half and Wayne Rountledge put them in front before 10 minutes. Villa's young side however got back into his when Austrian striker Andreas Weimann put it to 1-1 and then a Christian Benteke penalty 84 minutes looked to have gave them a win. However Danny Graham had other ideas as he scored a late equalizer in the 90th minutes.
Full time score: 2-2
My man of the match: Danny Graham
Tottenham Hotspur Vs Reading
Pavel  Pogrebyank did give the royals a very early lead however Andre Villas Boas' mean came back with goals from M2-Micheal Dawson, Emmanuel Adebayor and Clint Dempsey.
Full time score: 3-1
My man of the match: Emmanuel Adeabayor
West Bromich Albion Vs Fulham
Striker Dimitar Berbatov gave Fulham the lead however on loan striker Romelu Lukaku put it 1-1. West Brom did have chances to win it however it was Fulham with young winger Alexander Kacanilcik. (I think that's how you spell it)
Full time score: 1-2
My man of the match: Dimitar Berbatov
West Ham United Vs Norwich City
A Mark Noble penalty and a Joey O'Brien goal have West Ham a 2-0 lead at half time. They then had numerous shouts for penalties before getting one back in the 90th minute through Russel Martin.
Full time score: 2-1
My man of the match: Mark Noble
Wigan Athletic Vs Manchester United
Wigan were hammered here with a master class with two goals a piece from strikers Robin Van Persie and Javier Hernandez for a epic win keeping them nicely at the top of the table.
Full time score: 0-4
My man of the match: Robin Van Persie
So that's it for the first week of game of the year, some good results put it looks like now the title is going back to Manchester but which side? If you would like to see the table click here and for all the latest Premier League news click here as Manchester United lead the table by 7 points going into a little break for the Premier League with the FA Cup this week.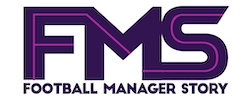 Subscribe to our Newsletter