Hello everyone!
You may know or not know me from the forums however if you don't my name is Gaurav Chaddah, a 13 year old (14 on Saturday!) boy living in Newcastle and a dedicated fan of general football and Chelsea Football Club. After talking with Johnny he has very kindly asked me to write up the weekly Premier League updates, which I am more than happy to do, so let's get to it!
So we entered this week with some interesting points. Manchester United had now developed a 6 point lead over neighbors Manchester City after the late victory last weekend. QPR  were still on the hunt for their first win of the season witch seemed like getting closer with every game with new manager Harry Redknapp and Chelsea picked up their first Premier League win under Rafa Benitiez however they were away in Japan and Arsenal after a nightmare week with some calling Wenger's time is up, so let's see how the week went.
Liverpool Vs Aston Villa
When Rodgers thought everything was about to come together, BOOM! Benteke arrives! The big Belg scored 2 well worked goals alongside Andreas Weimann to give Villa just their 2nd away win in more than 20 league outings, the only consolation for what looked a cagey sloppy Liverpool was a late Steven Gerard goal, things look like gradually improving for Villa and it is back to the drawing board for Brendan Rodgers and his team.
Full Time Score: 1-3
Liverpool: 25 Reina, 02 Johnson, 05 Agger, 37 Skrtel, 08 Gerrard, 19 Downing,  21 Lucas (Henderson – 60′ ), 24 Allen, 31 Sterling, 33 Shelvey (Cole – 46′ ), 07 Suarez Booked
Aston Villa: 22 Guzan, 06 Clark, 30 Lichaj, 32 Baker, 34 Lowton (Booked), 15 Westwood, 25 Bannan (El Ahmadi – 85′ ), 31 Herd, 14 Holman (Delph – 69′ ), 20 Benteke (Booked), 26 Weimann (N'Zogbia – 90′ )
My Man of the Match: Christan Benteke – The striker ran the show with his all round work rate and presence.
Manchester United vs Sunderland
After extending their lead to 6 points at the top of the table it was important that United kept up their good form going into the festive fixtures and that is what they did with an impressive victory over struggling Sunderland. After opening the scoring Van Perise set up Cleverly and United found themselves 2-0 up with not even 20 minutes on the board. It could have easily been more however United wasted a few chances before Rooney continued his good form to net a 3rd before the hour mark. As for Sunderland former United striker Frazer Campbell pulled one back however it was too little, too late as they made the trip back to the North East knowing they were in a relegation battle.
Full Time Score: 3-1
Manchester United: 01 De Gea, 03 Evra,  04 Jones, 05 Ferdinand (Vidic – 68′ ), 12 Smalling, 07 Valencia, 16 Carrick (Scholes – 46′ ), 18 Young, 23 Cleverley (Giggs – 73′ ), 10 Rooney, 20 Van Persie
Sunderland: 22 Mignolet, 16 O'Shea, 19 Bramble, 24 Cuellar, 07 Larsson, 08 Gardner, 14 Colback (McFadden – 85′ ), 21 Johnson (Campbell – 68′ ), 23 McClean, 28 Sessegnon, 26 Fletcher (Wickham – 46′ )
My Man of the Match – Robin Van Persie – The dutch striker was infeluencial to United as he scored 1 and set up another with all round solid game.
Newcastle Vs Manchester City
City came into this game knowing now the gap was 6 points after the 3-2 defeat in the derby last week and Newcastle were also not on the best of runs however they did start the game lively until a City break saw Augero score from the most simplest of finishes and Javi Garcia doubled City's advantage before the break. After half time Newcastle came out of the blocks with more venom and have themselves some hope when Ba headed in however all hopes they had were banished when Yaya Toure scored and made sure of the victory.
Full Time Score: 1-3
Newcastle: 01 Krul,02 Coloccini,03 Santon.05 Simpson (Booked) (Ferguson – 82′ ),06 Williamson (Booked),14 Perch (Booked),08 Anita,18 Gutierrez,24 Tiote (Marveaux – 74′ )09 Cisse (Sh Ameobi – 79′ )19 Ba
Manchester City: 01 Hart, 05 Zabaleta, 22 Clichy, 28 K Toure( Booked), 33 Nastasic, 08 Nasri (Kolarov – 37′ ),14 Garcia,21 Silva, 42 Y Toure, 16 Aguero( Booked),32 Tevez (Lescott – 79′ )
My Man of the Match: Yaya Toure – The big bulky midfielder caused the Newcastle defence all sorts of problems as well as chipping in with a goal.
Norwich Vs Wigan
Two sides who have suprised many this season locked horns at Carrow Road as Norwich ran out 2-1 winners.Anthony Pilkington  opened the scoring for Norwich before Sean Maloney leveled. Then on 64 minutes Wes Hoolahan after setting up the first scored the winner to give Norwich yet another win, dissapointment for Wigan in what was a good display from Roberto Martinez's men and both continue to show why they can stay away from relegation this season.
Norwich: 28 Bunn, 03 Whittaker, 05 Bassong (Booked), 06 Turner, 18 Garrido, 04 Johnson (Booked), 07 Snodgrass, 12 Pilkington( Booked) (E Bennett – 90′ ), 14 Hoolahan (Howson – 84′ ), 27 Tettey, 09 Holt (Morison – 90′ )
Wigan: 26 Al Habsi, 17 Boyce, 23 Stam, 24 Lopez (Booked), 31 Figueroa, 04 McCarthy (Jones – 46′ ), 14 Gomez (Maloney – 46′ ), 16 McArthur, 22 Beausejour, 02 Kone, 19 Boselli (Di Santo – 72′ )
My Man of the Match: Wes Hoolahan – An excellent performance from the midfielder with an assist and a goal
Full Time Score: 2-1
QPR Vs Fulham
It has took them 17 games, a new record however QPR have finally got their first win of this season on the board with a 2-1 victory over a Fulham side going strong. The first half so many wasted chances for QPR, they could have had the game dead and berried if Cissie and Taarabt had took their chances. It was 7 minutes into the 2nd half where Taarabt finally did put them in front and doubled the advantage after 68 minutes. A 88th minute Petric stike ensure a nervy last few minutes however they held on for the first win.
QPR: 01 Green, 03 Traore, 06 Hill, 15 Onuoha, 17 Nelsen, 10 Taarabt( Booked), 11 Wright-Phillips (Fabio – 85′ ), 32 Faurlin, 40 M'bia, 09 Cisse (Ferdinand – 90′ ), 12 Mackie
Fulham: 01 Schwarzer, 03 Riise, 05 Hangeland, 06 Baird, 15 Richardson (Petric – 63′ ), 18 Hughes, 27 Riether (Kelly – 46′ ), 07 Sidwel(l Booked), 16 Duff, 09 Berbatov, 20 Rodallega (Dejagah – 72(' Booked)
My Man of the Match: Adel Taarabt – Created lots of chances and scored 2 great goals, ran the show.
Reading Vs Arsenal
With the pressure piling on Arsene Wenger about Arsenal's performances and his general transfer policy it was time for Arsenal to show to everyone what they can do as they ran out with an impressive victory against Reading, even if they do sit bottom of the league. After a good start from Arsenal, they scored after 14 minutes when some poor defending let Podolski in and finished well. Then the little man, Santi Cazorla doubled Arsenal's lead with a well executed header after 32 minutes and made it 3-0 2 minutes later with another good finish. After the break he was at it again completing his hat-trick again finishing well into the bottom corner.  Their was some time for Reading to come back with Adam Le Fondre getting 1 and Jimmy Kebe after a long injury however all hopes of a comeback were vanished when Walcott made it 5-2 and their was no way back now.
Full Time Score: 2-5

Reading: 01 Federici, 03 Shorey, 06 Mariappa, 17 Gorkss, 24 Cummings, 08 Leigertwood, 11 McAnuff (Booked), 14 Kebe (McCleary – 72′ ), 16 Tabb, 07 Pogrebnyak (Le Fondre – 62′ ), 10 Hunt (Robson-Kanu – 61′ )
Arsenal: 01 Szczesny, 03 Sagna, 04 Mertesacker, 05 Vermaelen, 28 Gibbs, 08 Arteta, 10 Wilshere (Booked), 14 Walcott (Giroud – 85′ ), 15 Oxlade-Chamberlain (Ramsey – 74′ ), 19 Cazorla (Coquelin – 82′ ), 09 Podolski
My Man of the Match: Santi Cazorla – Dictated the game with 3 goals.  
Stoke City Vs Everton
This game was over shadowed with Maroune Fellani appearing to head but stoke defender Ryan Shawcross and had appeared to be pulling him down all game with David Moyes himself saying he should get a ban. It was a Shawcross own goal that gave Everton a slim lead to hold onto either side of the break however Stoke responded with Kenweyne Jones early in the second half in what was a rather boring game over shadowed by the events.
Stoke:  01 Begovic (Booked), 02 Cameron, 04 Huth, 17 Shawcross, 28 Wilkinson, 06 Whelan, 15 Nzonzi, 16 Adam (Jerome – 73′ ), 26 Etherington (Kightly – 85′ ), 09 Jones (Crouch – 77′ ), 19 Walters
Everton: 24 Howard, 03 Baines, 06 Jagielka, 15 Distin, 23 Coleman, 04 Gibson, 21 Osman, 22 Pienaar, 25 Fellaini, 07 Jelavic, 14 Naismith (Barkley – 70′ )
Full Time Score: 1-1
My Man of the Match: Kenweyne Jones – Led the line well, creating chances and scoring the equalizer.
Tottenham Hotspur Vs Swansea City
Coming into this game, both sides had confidence even though Spurs let a goal advantage slip last week. The first half was all Spurs with Walker and Defoe coming close however they were kept out by Swansea who remained resistant. They kept coming however kept missing up until the 70th minute where Vertonghen found space from a free kick and finished nicely and that was it, they took all 3 points, something they did deserve however Swansea did defend well.
Full Time Score: 1-0
Tottenham: 25 Lloris, 05 Vertonghen, 13 Gallas, 16 Naughton, 28 Walker, 02 Dempsey (Sigurdsson – 70′ ), 07 Lennon, 30 Sandro, 10 Adebayor (Townsend – 72′ ), 18 Defoe (Booked), 19 Dembele (Booked) (Parker – 90′ )
Swansea: 25 Tremmel, 04 Chico( Booked), 06 Williams, 21 Tiendalli, 33 Davies, 07 Britton, 09 Michu, 12 Dyer (Booked) (Graham – 86′ ), 15 Routledge, 20 De Guzman (Booked) (Agustien – 60′ ), 24 Ki Sung-Yeung (Moore – 75′ )
West Bromich Albion Vs West Ham United
Both sides had started the season above expectations performing brilliantly however as everything is kicking in they have settled down and had a poor run of late, both sides had chances too win it, not much else to say, some solid defeding kept the scores as they were at the start.
Full Time Score: 0-0
West Brom: 13 Myhill, 03 Olsson (Booked), 04 Popov, 23 McAuley, 28 Jones (Booked), 07 Morrison, 11 Brunt, 21 Mulumbu (Booked), 22 Gera (Lukaku – 75′ ), 09 Long (Rosenberg – 83′ ), 24 Odemwingie
West Ham: 22 Jaaskelainen, 02 Reid, 17 O'Brien (Booked), 19 Collins, 20 Demel (Tomkins – 81)'( Booked ), 04 Nolan (Booked), 07 Jarvis (Maiga – 76′ ), 14 Taylor, 16 Noble, 32 O'Neil, 09 Cole
My Man of the Match: James Collins – The Welshman was in solid form at the back.
So that is it for me for this week, I shall be back on Christmas Eve with an update from the forthcoming weekend games, if you would like to have a look at the current table in the Premier League you can so by clicking here.
I have decided to also every week leave you with a question:
Who do you think is the best player ever to grace the Premier League stage?
So that is all for today, if you have any feedback for me on the post in general, good or bad I don't mind then feel free to leave it below, I hope this wasn't too long, if it was just say so :). Thanks again and I look forward to your comments.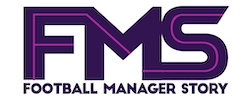 Subscribe to our Newsletter