Hello everyone and welcome to the Premier League Matchday 17 report. Coming to this week Manchester United led the table by 6 points followed by neighbors Manchester City. Arsenal also picked up an important victory which put them back in hunt for the top 4 and after losing in the Club World Final Chelsea were back in action with some catching up to do so let us see how week 17 of this interesting Premier League season went shall we.
Chelsea Vs Aston Villa
Well it looks like Rafa Benitez  is really starting to win over Chelsea fans like myself, an absolute thrashing of a awful Villa side, everything ticked for Chelsea who got off the mark with a Torres header, it looks like he is starting to re capture is best form as he headed in his 7th Premier League goal this season. Then a splendid Luiz free kick made it 2-0 before Invanovic made it 3. In the 2nd half Frank Lampard became Chelsea's top score in the top division of all time in his 500th Chelsea game before Ramires, Oscar, Hazard and Ramires again wrapped it up with Piazon missing a penatly too. An epic win.
Full Time Score: 8-0
My Man of the Match: David Luiz
Liverpool Vs Fulham
A much needed performance saw us Liverpool hit 4 past a poor Fulham side. They started brightly as Sketel put them 1 up after 8 minutes before Gerrad doubled the lead. In the second half Stewart Downing made it 3, not every week you see him on the scoresheet before an inch perfect pass from the man himself met Suarez who finished well to complete the rout and give Liverpool a much needed big victory.
Full Time Score: 4-0
My Man of the Match: Stewart Downing – A much needed performance from the winger with an assist and a goal.
Manchester City Vs Reading
A chance for City to gain some confidence with a big team against the team bottom of the table against Reading however some resilient defending kept it 0-0 for a long period of time. With most of the frustrated fans already left it was left to Gareth Barry to score a controversial stoppage time winner, typical City, leaving it late, doing it the hard way but a win is a win.
Full Time Score: 1-0
My Man of the Match: Gareth Barry – Dictated the game as well as scoring the winning goal.
Newcastle United Vs Queens Park Rangers
A game dominated by the home side but some strong defending kept QPR in it with some chances of their own, the game changer was when a muss dissapointed Papiss Cisse was subbed for local hero Shola Ameobi who scored the winner with a well taken goal to give the toon army faithful a much needed win before going into some hard fixtures to end 2012.
Full Time Score: 1-0
My Man of the Match: Shola Ameobi – Changed the game and scored the winner.
Southampton Vs Sunderland
A much lifeless game apart from a Steven Fletcher goal before the break to give Sunderland a much needed win and a defeat for Southampton who know they are also in the a big dog fight to survive the drop.
Full Time Score: 0-1
My Man of the Match – Steven Fletcher – The Scot held the ball well and scored the only goal.
Swansea City Vs Manchester United
United had the chance to extend the lead back to 6 points and looked like doing that with a solid performance and Patrice Evra headed in a Robin Van Persie corner and put them in front. However then it was Michu time as the Premier League top scorer earned a point for the swans.
Full Time Score: 1-1
My Man of the Match: Kemy Augusten – The midfielder dictated the middle of the park with an impressive performance.
Tottenham Hotspur Vs Stoke City
An utter bore fest, nothing else to say.
Full Time Score: 0-0
West Bromich Albion Vs Norwich City
Two of the suprise packages of the season so far, and it was Norwich who took the lead through Robert Snodgrass before Chris Brunt leveled before the half time break. Then late on 8 minutes from time Big Romelu Lukaku on loan from Chelsea headed home the winner to give West Brom a much needed win.
Full Time Score: 2-1
My Man of the Match: Romelu Lukaku
West Ham United Vs Everton
This game started with on form striker Carlton Cole giving the Hammers an early lead. After the lifeless start to the second half Victor Anichebe grabbed the equalizer after 64 minutes before Steven Pinnear gave Everton all 3 points.
Full Time Score: 1-2
Wigan Athletic Vs Arsenal
Nothing to report, another boring game where a penalty from Mikel Arteta gave Arsenal their 2nd consecutive win.
Full Time Score: 0-1
So that is it for another week, only 3 more matchdays to go of 2012 and I will be having an update out on Thursday night for the Boxing day games but for now that is all, if you would like to see the current premier league table click here and I will see you all later this week and I look forward to any comments you have.
Merry Christmas! :)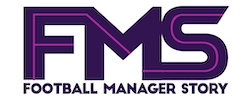 Subscribe to our Newsletter