Hello friends and I'm delighted to bring you another update from the South – West of England as I continue with my first season in charge at Plymouth.
December 2011
To meet or not to meet that was the question and in the end I decided to go one more game before having a Team Meeting. What I did do was change the positions of a few of players to see if that had any positive effect. I moved Atkinson over to the right flank, pushed Bhasera forward to the left midfield position and have the two DC's swap places.
A very frosty surface greeted Macclesfield as we got December underway at Home Park. The conditions though didn't affect the players as we warmed up quickly and put an end to our bad run of form with a comprehensive 4-0 victory that saw us totally dominate the game with Bhasera putting in an excellent performance. I guess the changes in position worked then!
Next up was a critical encounter with up and coming Crawley and we took the lead after 23 minutes as striker Warren Feeney forced the ball home from a Bhasera cross. We doubled our talley early in the second half as Bhasera was first to react to a thunderous shot from Simon Walton that ricochet off the bar. Too see that goal and Asante's brace in an unexpected 4-1 win click the camera below
Starting goalkeeper Romain Larrieu was injured in training and will be out for 5 weeks
Our Boxing Day game at Home Park offered a chance to make it three wins in a row as we entertained Oxford but we blew it with DC Curtis Nelson heading into his own net and RB Jordan Pearce conceding a penalty in a 2-1 defeat.
2011 finished off with the "Devon Derby" as we took on Torquay United in front of 9,000 fans on New Year's Eve and the home crowd was left with much to celebrate long into the night as Asante hit another brace that marked his 20th goal of the season.
That victory meant at that half way mark we were back on top of the table one point ahead of Rotherham.
January 2012
With the transfer window open again I quickly made a move for a short term GK replacement and signed Rhys Taylor from Chelsea for three months.
Two days after beating Torquay we faced Dagenham at home and not surprisingly put in a very lethargic performance but nonetheless grabbed all three points with goals from Lecointe and substitute Mark Leech.
Yet another brace by Asante ensured it was three home wins in a row as we came from behind to beat Burton Albion 2-1.
Our first away game in quite some time saw Arsenal's 18 year old Benik Afobe make the starting eleven joining us on loan as support for Asanate. We took the lead early on as MR Luke Daley headed in after 14 minutes but Aldershot pegged us back immediately a minute later. Daley would have a sensational first half tormenting the Aldershot left back and setting up a deflected shot by Afobe to add our second and another perfectly timed cross for Lecointe to tuck home to ensure the victory by half time.
Here's Afobe's profile:
Facing a two week break as our participation in the FA Cup was over I arranged a "fitness friendly" which we comfortably won 6-1 over Bottesford. Our next league game was at home to third place Swindon Town who were just four points behind us but on the day the only winner was the cold and frosty surface and so a bore draw (0-0) was inevitable.
The final game of the month was away to Northampton and we took an early lead as winger Will Atkinson tapped in the ball from close range to finish off a shot from Afobe after 2 minutes. It wasn't long before the home side equalized though Atkinson again put us back in front with a sweeping shot from just inside the box. With the match seemingly in control one small mistake was enough for Northampton to create an equalizer on the stroke of half time. Atkinson though was playing a blinder and his cross met the head of striker Warren Feeney just before the hour mark for the go ahead goal. Lady luck was riding with us for the rest of the match and the score line remained unchanged as we snatched all three points.
Full Results:
League Table:
A very nice set ouf results in Janaury ensured that we stayed in pole position and have even established a six point lead over Rotherham.
Super Sevens!
No surprise to still see Asante leading the field though it is nice to see Luke Daley who plays on the right flank in second place simply because my tactic is left flank biased.
Rounding out this post is the fixtures for the next couple of months which will see difficult challenges against Port Vale, Shrewsbury and Bristol Rovers.
Thanks very much for taking the time to read this and if your heart directs you take a few moments this Friday 11-11-11 to remember those who sacrificed so much in the last century for the freedom we enjoy today.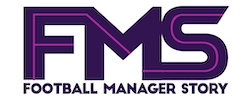 Subscribe to our Newsletter