Hey everyone!
Thanks again for the comments yesterday…your support has been brilliant and now its time to give something back to you's :)
So like I said yesterday…I'm back and I'm back with a new save, a save I have been wanting to start since FM2011 came out. The team I have chosen caught my eye for the first time back in 2000 and have looked for their results ever since. They are currently crippled with debt and have sold so many fantastic players. They are a decent team, one of the best supported…but deserve so much better and hopefully I can help achieve this.
So without further ado…
Now for people who don't know much about Valencia CF let me give you a background into them…

Valencia CF have won the La Liga title 6 times in their history and come runners-up 6 times also, they have never won the Champions League…but have come runners up twice.
As I said earlier in the post, Valencia CF are crippled by debt and looking at the 'Loan Outstanding' the task became harder…
With the club in such a financial mess I knew that the only way to improve the squad was to sell, similar to the process that has been used before me with the likes of David Villa and David Silva departing the club. But anyway lets see what the Valencia CF board expect from me this season…

I agreed with their expectations, if the club were to ever improve their finances Champions League football would be need every season from now on…so no pressure. The Champions League generate so much money and hopefully I could guide Los Che to the knockouts this season and improve the books. One thing I did notice on the 'Finance' page was that 90% of transfer revenue would be available to me so sell to improve is definitely what has to be done.
Now…I can here you all screaming…What Tactics you going to use? Well here is the formation and tactics that will be used every game. Yes I know I should have a back-up formation for hard matches against the likes of Real Madrid, Barcelona and Atletico Madrid but…why? I don't want to be a manager that goes defensive to try and claim a point…I want to win! Might be my downfall but I want to attack, attack!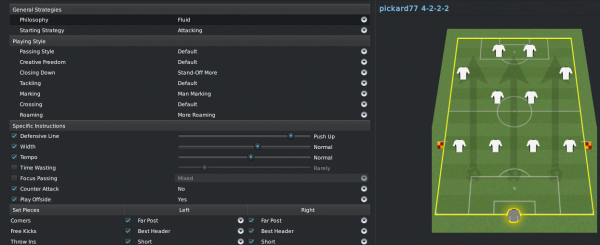 To make sure that the team is fully up to scratch with these tactics, I have arranged 2 tours of USA and then a friendly against our feeder team Racing.

So thats about it for this post, the next post which will come in a few days once I have got pre-season out of the way, will show the pre-season results and also any ins and outs at the club.
Thanks and any questions, just ask :)
Martin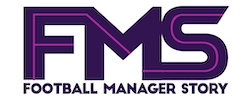 Subscribe to our Newsletter