Hi folks and welcome to another of my Football Manager 2011 player profiles. So far we have covered two fairly cheap wonderkids in Tom Cairney and Leonel Galeano. Today's profile can certainly be classed as a wonderkid but could prove rather costly. I have been inspired by Henrique's form within my Ultimate European Challenge game, and feel like there's a lot you may not know about the young Brazilian.
Paulo Henrique (Ganso)
Age – 20 years old
Position – attacking midfield or central midfield
Club – Santos (Brazil)
Nationality – Brazilian
Value – £8.5 million
Price tag – £14 million to 24 million (depends on which FM11 patch you have)
Paulo (Ganso) Henrique's starting attributes
As always, I started a new game and took the above screenshot of Henrique's attributes. You will notice the 20 year old has great mental stats already. His flair and creativity show the ability to craft magic, while his off the ball movement and composure show he has the capacity to score as well. Add to this technique of 18, passing of 17, dribbling of 16 and a first touch of 17. Then you've got yourself a brilliant playmaker, plus Henrique still has room to grow. Lets see what Arsenal's scout, Cagigao, thought of the Brazilian wonderkid.
The above scouts rating is with relevance to a talented Arsenal squad. Cagigao is rating Henrique alongside the likes of Febregas. Therefore a current rating of three stars and potential rating of four stars is extremely good. The 20 year old is available for around £24 million if bought using the latest FM patch. However, during my UEC game, Sevilla signed him for £13.5 million in 2011. No matter what the sum, I think Henrique is worth it and probably one of the best midfielder's in this years game. Below are Henrique's attributes from 2015, the screenshot is taken from my UEC game.
Henrique becomes the complete player within three years and just keeps getting better. I honestly believe he could become the new Kaka if nurtured and given plenty of game time. The attributes above are great but Henrique has the potential to be even better than this. I tried to sign him in 2015 but couldn't afford Sevilla's asking price of £49 million!! Since FM11 was released in November, I always thought Pastore was the best attacking midfielder, but Henrique comes close. I think the advanced playmaker role with attack duty would suit the Brazilian best, but you could also give him a free role in the middle.
Paulo Henrique (Ganso) in real life (taken from Wikipedia)
Henrique signed for Brazilian side Tuna Luso after one Giovanni spotted his rare talent. He then moved on to Santos in 2005, at the age of just 15. Since then the Brazilian playmaker has scored 23 goals in 96 games. Paulo made his senior International debut against USA in 2010 and is touted as the next Kaka in his home nation.
Take a look at the YouTube video below, this just shows how incredible Henrique is. The video lasts little more than two minutes and was made by LumixGoals. Please take a look, I promise you won't regret it. The 20 year has incredibly quick feet and a keen eye for goal, any doubters should be swayed towards the Brazilian after seeing this. :)
My best buy rating –
10
/10
I hope this profile helped some of you top flight managers. I understand Henrique may be an impossible target for some…but I just wanted to prove he deserves a place among the best in the world, at least potentially. A lot of you have been calling for another Brazilians profile, Lucas. Well as always I don't like to disappoint, so he will be my next Football Manager 2011 player profile. Until then, thanks for reading and I look forward to your comments as always. :) If you still want more to read, you can see my other player profiles below.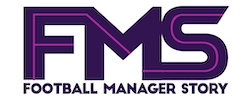 Subscribe to our Newsletter