Here we go again dear friends, the Notts County Football Manager 2010 story continues. We were still looking good at the end of September, still unbeaten but with a few draws too many if you ask me. The good thing was that the tweaks to the new tactical setup were almost done, the players seemed to adapt well to the new requirements. But again, the results are the only thing that could prove my impression to be right or wrong.
The fist game in October was a very difficult one, at home with 3rd placed Coventry, a promotion contender. I was expecting a tough game but I was stunned, my team displayed an outstanding performance and striker Adam Szalai buried Coventry with a quickfire double in the second half. I was quite impressed with my players' determination and cool finishing and that made me hope for good results in the next games.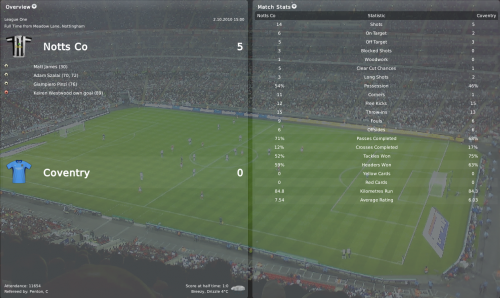 We had an easier game coming up, at home with League Two side Burton in the Johnstone's Paint Trophy. It was a good chance for some players to prove their value and some of them did: attacking midfielder Jacob Mellis and centre back Ritchie De Laet netted their first goals for the club, that should build up their confidence for the future. The game was quite easy indeed, we had no problems.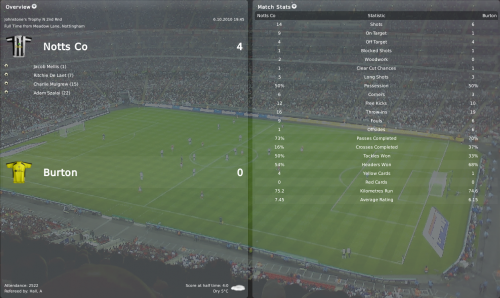 The next game was at home with 21st placed Oldham, a game that we had to win to continue the good run. Striker Tomas Pekhart took care of that, he was a killer upfront. He scored in the first half with a close range header and then showed his skills again in the second half with a superb placed shot from 20 yards out.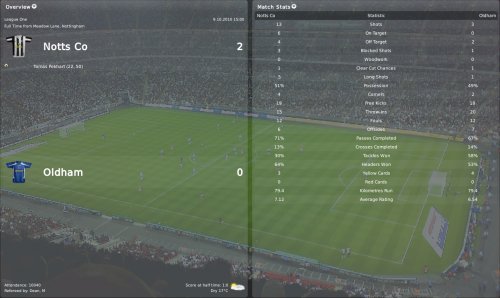 Next up, the first away game of the month, at fellow newly promoted side Port Vale. They were battling hard to avoid relegation and we definitely had the strength to beat them. We lacked concentration in defense at times but my strikers didn't give Port Vale any chance of getting something out of the game. Szalai and Pekhart definitely established themselves as the first choices for our attack, they scored more than 20 goals between them so far this season.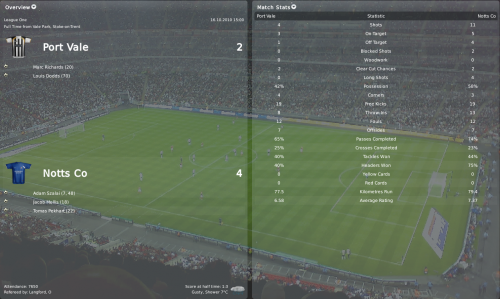 The next game was at home again, this time with 10th placed MK Dons. We didn't play too well this time but managed to control the game overall. I was pleased with the cool finishing again, if we keep this good habit it will be tough for the other teams to beat us.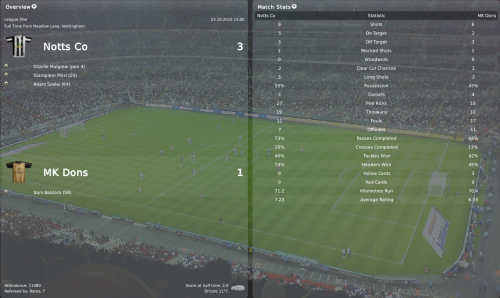 Go to the next page to read the rest of the story.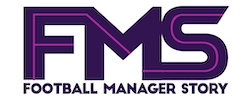 Subscribe to our Newsletter