Before the first leg against Chelsea we had another Premier League to play, at home with 5th placed Liverpool. You can imagine that I was hoping for a win but I wasn't even dreaming of a demolition job. Well, the Reds found themselves under heavy pressure right from the beginning of the game and Nicola Bonetti opened the scoring with a placed finish. Five minutes later Simon Kjaer jumped higher than Skrtel and headed home a corner kick. It took us only nine minutes to hit the net again, Sergio Aguero placed in an assist from his mate Andrea Romano. Then Zapata made his strength count and fired in a ball that he fought for in a corner kick scuffle. 4-0 at the break wasn't enough though, my boys were hungry for more. Andrea Romano made it 5-0 three minutes into the second half and then Zapata beat Reina in the air to score a corner kick header. It was 6-0 but we were relentless and missed another couple of chances. Fernando Torres scored a beautiful consolation goal but Fabian Delph liked the six goals difference so he restored it with a placed finish from inside the box. Well, how about that performance…
No more league games to play in March and we were 10 points clear of Chelsea with two games in hand. Their manager might have to start some voodoo practices if they want to win the title this season ;)
The last game of the month was the first leg of the Champions League quarter final against… Yes, you know it, Chelsea again! I was feeling quite confident but some of the positive mood faded away even before the start of the game. I had four players missing, away on international duty! And those were pretty important players: Sergio Aguero, Cristian Zapata, Guilherme and Agnaldo. I wasn't expecting that but we had to do well without them. The first half proved that it was quite difficult to do that though, we were unable to get past Chelsea's strong hard working midfield. We looked a bit more lively in the second half and our persistence paid off eventually, Andrea Romano gave us the lead with a powerful shot from the edge of the area. The game continued in a fairly quiet fashion, Chelsea were only trying some wild long shots. It looked like we were going to secure the win but something happened in the last possible second before the final whistle, an unlikely cross found one of Chelsea's men unmarked a couple of yards from the goal line and he headed the ball into the net with ease. Not a good result at all, we'll have to score at Stamford Bridge to reach the semi finals…
We'll be extremely busy in April but I wish the schedule will get even more hectic (that means going through to the Champions League semi finals). Otherwise, we'll be very happy to meet Chelsea twice in five days, first at Stamford Bridge and then at Wembley.
That's how it was, I wish it would have ended with a win over Chelsea but I guess you can't have everything. Thanks for reading, I'm looking forward to do my share of reading on your comments ;) Before wrapping it up I have an announcement to make: I'm testing my talent as a sports writer, you can check out my preview of tomorrow's Liverpool vs Chelsea here. Feedback welcome and appreciated, as always.
If you like the story subscribe to the RSS feed, the future episodes will come to you fast as lightning!

You can also subscribe to the Email Newsletter, the new posts will be sent directly to your inbox!
Want to stay in touch? Download and install our community toolbar, it works on Firefox, Internet Explorer and Safari!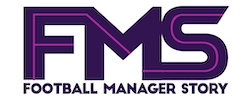 Subscribe to our Newsletter