Hello again my friends, thank you for following my Notts County story. My last season at Meadow Lane is coming closer to the end and things were looking pretty good at the end of March: top of the Premier League table 10 points clear of Chelsea, still in the Champions League and the FA Cup. Before proceeding with what happened in April I'd like to take a moment to update you on the poll in which you got to choose my next team. The poll was closed last night and I want to thank all the 139 people that voted, I appreciate that. As you might already know the top option was Dorchester Town, 35% of the votes, with Arsenal in 2nd place with 26% of the votes. I'm eager to start the Dorchester Town story but that will happen a few days from now, after I'll finish the season with Notts County.
Here we go then… The first game of the month was away at 10th place Newcastle and we also had to face the muddy pitch at St. James' Park. Our passing game was a bit more difficult to play in such conditions but that didn't stop Fabian Delph from firing in a missile shot from 20 yards out. Newcastle made things level quite quickly though, they caught us on a counter attack. We were not showing too much efficiency and determination but luck smiled upon us just after the break, Andrea Romano took advantage of an error in Newcastle's defense and slotted it home. We continued to play rather unconvincingly and found ourselves under heavy pressure in the last 20 minutes of the game. We had to thank Igor Akinfeev for the three points, he worked some half-miracles to keep the ball out of the net in the dying minutes.
Next up, the crucial second leg of the Champions League quarter final at Stamford Bridge. A late goal from Chelsea earned them a good 1-1 away result that left us with no other choice than to try and win in London. The first half saw us pushing forward without too much determination, Chelsea defended well and even had a couple of good opportunities to strike on counter attacks. We didn't have any shots on target in the first 45 minutes but Aguero went pretty close on one occasion, his shot from the edge of the area went inches wide of the post. Chelsea found themselves under more pressure after half time and they were unable to launch any more dangerous counter attacks. We were not having any clear chances either although the pressure was rising. We finally broke the deadlock 8 minutes from time, Cristian Zapata banged in yet another crucial corner kick header. Then we had to pull back and defend the lead and we did that rather well, kept moving the ball around until the final whistle. We were through to the semi final but I have to admit that it was a very tough battle. We'll meet Real Madrid next, that was looking anything else but easy.
But until going to the Bernabeu we had to meet Chelsea again, this time at Wembley in the FA Cup semi final. The first half was awfully boring, only four shots in 45 minutes and just one on target. Things looked more lively after the break with Chelsea being the better team once again but they failed to create any clear chances. The game was going to extra time but Chelsea had to play those final 30 minutes with 10 men because of an injury to Michael Mancienne. The Blues immediately parked the bus and although they were under pressure, especially in the last 15 minutes, they didn't crack. It went to the dreaded penalty shoot out and the team that deserved to go through won the game, Agnaldo missed the last penalty kick and we were out of the competition.
Back to the Premier League then, 13th placed Ipswich were coming at Meadow Lane. We played and unconvincing first half and our opponents easily contained our highly predictable attacks. Things got better in the second half, we put Ipswich under some pressure but didn't have that bit of luck that would have given us the win. It was a disappointing result but I didn't care too much about it, we had bigger fish to fry as our next game was at the Santiago Bernabeu against Real Madrid.
We had to play much better than we did lately though, Real Madrid had a very strong side featuring an in-form 32 year old Cristiano Ronaldo. We got off to a fantastic start, just what we needed: Hinshelwood was brought down inside the box and Joe Barton converted the penalty kick seven minutes into the game. Real Madrid were looking numb so we continued to push forward and it paid off: Fabian Delph unleashed a fierce drive from the edge of the area, it hit the underside of the crossbar and went right in! The next 10 minutes saw Iker Casillas keeping Real Madrid afloat with two surreal saves, we were in control of the game. I had to make a substitution at half time because Aguero picked up a knock, I sent in Rafael Sobis to replace him. Before we knew it Real Madrid clawed one back, Cristiano Ronaldo netted an impressive header. Then we found ourselves under heavy pressure but some good defending and a couple of great saves from Akinfeev preserved our lead and gave us a massive result. We couldn't consider ourselves qualified though, we still had to play a good second leg at home.
We had another Premier League game three days before that second leg and I chose to rest all the players that I intended to employ in the starting eleven against Real Madrid. The game was away at 15th placed West Ham and my backup players didn't impress at all. I can say that we were quite lucky to win the game considering that Rene Adler saved a penalty and then Rafael Sobis scored the only goal of the match only one minute later. We had our minds set on the Real Madrid game though, we were one step away from the Champions League final… Go to the next page to read the rest of the story.
Go to the next page to read the rest of the story.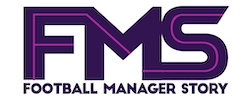 Subscribe to our Newsletter