Hello folks! After the triumphant promotion to Coca-Cola League One last season we had to prepare very well to face the better opponents that we'll have to face this season. The board was happy with the achievement and they thought a top half finish in League One would be enough. I felt confident and I told them that we can get promoted to Coca-Cola Championship! They gave me a very good transfer budget for that, 7.5 million euro!
As I said in the previous post I felt that we don't need to buy too many players but I also wanted to build for the future and get some interesting youngsters in the squad. The result was that I bought… 13 players and another one on loan. Some of these players will be loaned out this season hoping that they will become better players for the seasons to come. I decided to sell some of the players in the squad, it was a natural decision considering the team's progress.
Now let me introduce some of the most important signings, you can find details about every player in the squad in the newly created current squad page, it will be updated every time I sign a new player or sell a player from the squad.
The new left back that I brought in is Charlie Mulgrew, a tough Scottish defender with a great left foot. He is also very strong and tall and I hope that his technical abilities will make the difference when needed. I was happy that I could get him for free from Aberdeen, it was a bargain I couldn't miss.
I needed a pair of centre backs and believe me, it was tough to find some good pacey ones. I chased several targets but eventually settled for Marc Muniesa and Ritchie De Laet. Muniesa is a good Spanish prospect coming from Barcelona, he's only 18 years old and I can see that he has a lot of talent. He could be a first team regular right away and I hope he will become a Premier League player with us.
Ritchie De Laet came from Manchester United and he was quite expensive, 3 million euro. I chose him because he can cover any defensive role, he could be quite important in a long season.
Go to the next page to see the other transfers.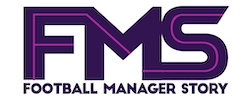 Subscribe to our Newsletter