Here we are, the final dash towards the end of the season was about to begin. We had a painful month of March with lots of problems and some bad luck, so we were down in 2nd place at the end of it. We had two games in hand though and the team definitely looked better in the last games, so I hoped that we could get promotion pretty soon.
The first game was away at 9th placed Swindon, we beat them 2-1 at Meadow Lane in November. My lads were determined to win it and we were all over them right from the start. We were 2-0 up in the 8th minute but then a harsh penalty decision against us made it 2-1. We made quite a few defensive errors but Schmeichel had a great day, he kept the door shut and Pekhart brought us the victory after the break. Huddersfield drew 2-2 away from home so we were back on top of the table, one point above Huddersfield and with two games in hand!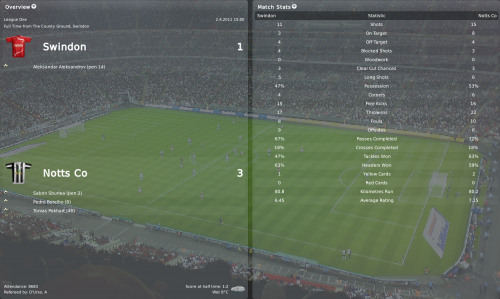 We had another away game coming up, at 22nd placed Stockport. We won the home game 2-1 back in November and I was expecting a difficult match, Stockport had to battle hard to avoid relegation. The game began well for us, Marc Muniesa scored from a corner kick but not with a header, he rifled in a superb right footed volley. Charlie Mulgrew made it 2-0 with an unbelievable free kick shot from 35 yards out and Sburlea placed the cherry on the cake with a corner kick header. Stockport tried to get back into the game after the break but we punished them time and again on counter attacks, a nice display.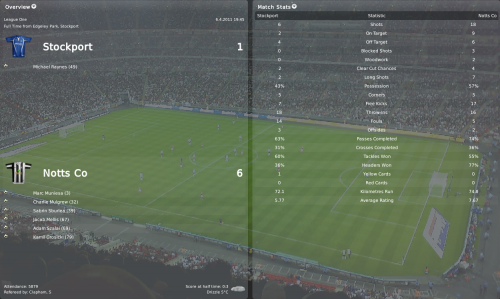 With that result promotion was ours with seven games to spare!

We were 4 points ahead of Huddersfield with one game in hand, we just had to win a few more games to win the League One title, I certainly wanted that ;) The next game was at home with 6th placed Colchester, we drew 1-1 with them in December. The game didn't begin too well for us, Colchester broke through our offside trap and scored in the 17th minute, I expected a tough one. After missing a huge chance Tomas Pekhart buried one from inside the box, we were back on level terms. Nikita Andreev had a great chance right before the break, a through ball from James found him unmarked inside the box and he passed the ball into the net. Tomas Pekhart scored his 30th goal of the season right after the break, I was pleased with the team's reaction after going one goal down in the first half.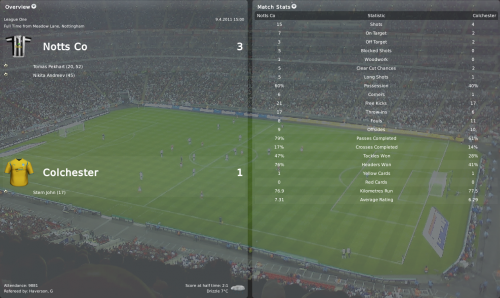 Next up, an away game at 18th placed Yeovil. There isn't much to say about this game, we had good chances through the middle of their defense, their centre backs were too slow. That's how we scored twice, with through balls from midfield. The good thing was that we didn't give Yeovil any chance of scoring, our midfield worked well.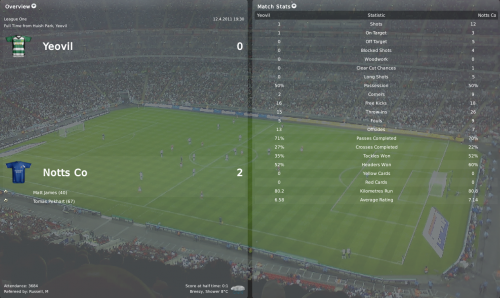 Go to the next page to read the rest of the story.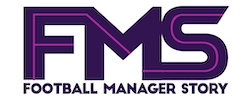 Subscribe to our Newsletter