Hey FMS Readers!
Firstly, a MASSIVE thank you for all your suggestions, I can't believe the amount of comments I received so again THANK YOU!
I knew I could count on you guys from the inspiration I needed and I'm pleased to announce that I have selected the team that I will manage for my new FMS Story.
Drum Roll Please….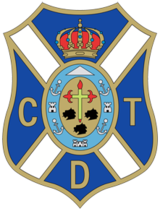 Yes I will be managing CD Tenerife. The reason behind the decision was partly down to Kevin's comment about Local Team, Favourite Vacation or Second Language…when I started to research into our favourite holiday destination, I was amazed to find that Tenerife were not in Liga Adelante, but further down in the division below, Segunda Division Group 1. Now you might be thinking hang on thats not going to take him very long to achieve something with them and you'd be right but, I have a few twists for this story…
Twist 1
Upon reaching a respectable League position in La Liga, I will be changing the Transfer policy so that I will only be able to signing players with Spain Nationality or Dual Nationality.
Twist 2
Upon winning the La Liga, which will be tough task on its own. I will then attempt to only use Tenerife Based Players…how about that for a twist. Obviously substantial upgrading with have to take place on the clubs facilities, Junior Coaching etc. Hopefully this will also aid in helping the financial state of the club. As with all story everyone does the overall goal is obviously World Domination but I'm hoping that the twists will make this an amazing challenge.
If you have any questions/queries/comments, please feel free to post them below.
Regards
Martin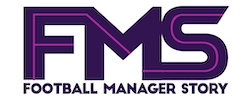 Subscribe to our Newsletter