Hello folks, the moment has finally arrived! I will reveal the team that I will be managing in Football Manager 2012, the team that I will try to take from anonymity to glory! I know you were all curious to find out the name of that team, especially after I revealed that it will be a Romanian team. Most of you know that my favourite team is Universitatea Craiova but sadly I won't be able to manage them in FM 2012 simply because the club doesn't exist any more because of a controversial FA decision. But I think I have found a team that I care about, maybe not as much as I care about Craiova but pretty close.
The main reason why I love the team I'm going to manage is the club owner, the chairman… This guy was my childhood idol, his name is… Gheorghe Hagi!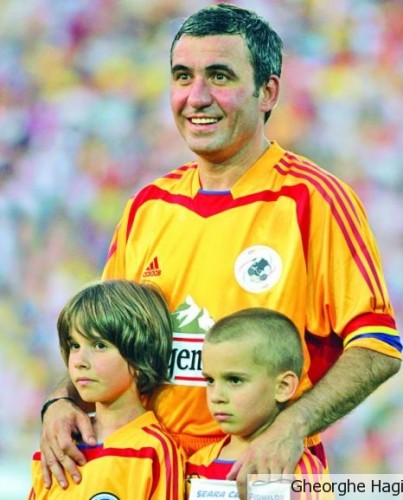 For the youngest of you who might not know who Gheorge Hagi was I have prepared a quick fact file and some moving pictures that will surely enchant you.
International Career
1983–2000: 125 caps, 35 goals. He was the captain of the Romanian national team at the age of 18!
Club Career
1982–1983:  Farul Constanţa – 18 apps, 7 goals
1983–1987: Sportul Studenţesc – 107 apps, 58 goals
1987–1990: Steaua Bucureşti – 97 apps, 76 goals
1990–1992: Real Madrid – 64 apps, 16 goals
1992–1994: Brescia 61 apps,  14 goals
1994–1996: Barcelona 36 apps, 7 goals
1996–2001: Galatasaray 132 apps, 59 goals
Nicknames
– in Romania – "Regele" (The King)
– in Turkey – "Commandante" (The Commander)
– international – "The Maradona of the Carpathians"
I could go on and on about Hagi, he was one of the best footballers of all time, an attacking midfielder with fabulous skills, awesome intelligence on the football pitch and a devastating left foot. Let's watch some of his goals and delightful dribbles and passes:
Was he great or what? I got to meet him after he hung up his boots and I have to say that he is a wonderful man as well, not only a great former footballer. He spent huge sums on charities, especially for children, but I had to investigate to find that out because he never told anybody how much he gave and to whom. That's why I admire him and I probably always will.
He founded a football club in 2009 in his home town, Constanta. The club was named FC Viitorul, where FC stands for "Football Club" and "Viitorul" means "The Future". Why this name? It's simple: the foundation of the whole project is a cracking youth academy, the best in the country. In fact, the academy was built following the model of Barcelona's "La Masia", a club that Hagi knows very well since his playing days in Spain. You can check out the club website, some pages are translated into English.
Back to the game now, I took the job and Hagi himself greeted me with a message! He even gave me a contract until 2013 although I only have Sunday league footballer experience ;)

As I said the club was founded in 2009 by taking over a third league team spot and they managed to get promoted to the second tier right away. They finished somewhere in mid-table last season but they kept investing in the future and built excellent training and youth facilities.

But now they want to make the big step forward and climb up to the Romanian top flight! There will be a lot of pressure on me right away, I guess I kind of like that :)

I checked out the club staff and I was a bit amazed to see the number of youth coaches! I guess the project is pretty clear now: this club wants to nurture their own youngsters instead of just buying established players and I really, really like that.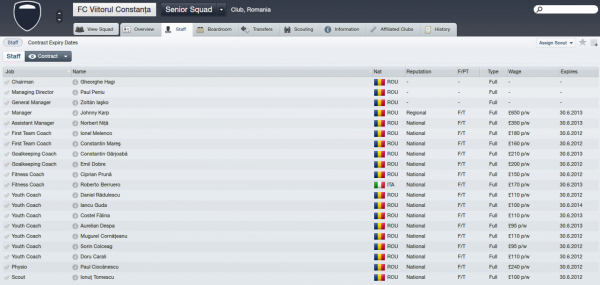 I won't go into details about the tactic that I will use now, I will do that in a separate post. All I can say is that it will be a 4-3-3 tactic that I have tested in the demo with Barcelona. The results were pretty good buy I guess any tactic can give you results with Barcelona… Anyway, the whole idea is based on possession, short passing and creative freedom, you know that I like that ;)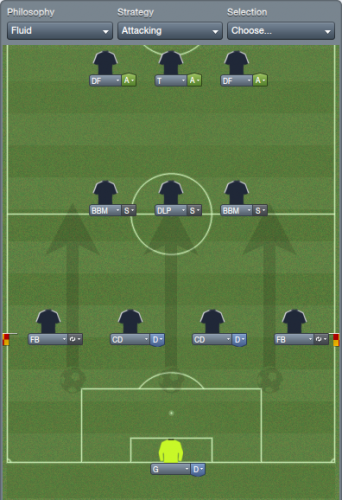 Now let's have a look at the squad… As you can see we're pretty well equipped in terms of potential, most of the players are young and very young so the future looks quite exciting.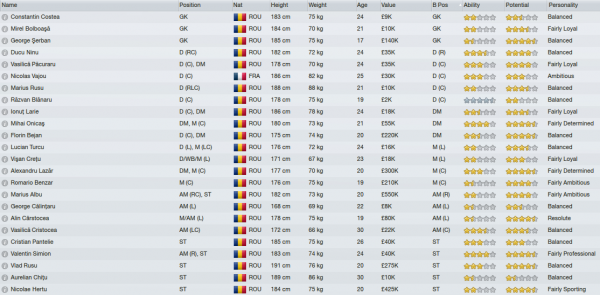 The under 19s squad does have a few talents as well but I plan on bringing in a few more exciting youngsters.

The best player at the club seems to be central midfielder Mihai Onicas, a hard working lad that still has a bit of room for improvement. He will probably be my first choice playmaker this season.

Before concluding this post I want to show you a couple of pictures of the places that are related to the club. First, the city of Constanta, one of the biggest and most beautiful cities in Romania. It's located right on the shores of the Black Sea and was built on the foundations of the ancient Roman city named Tomis.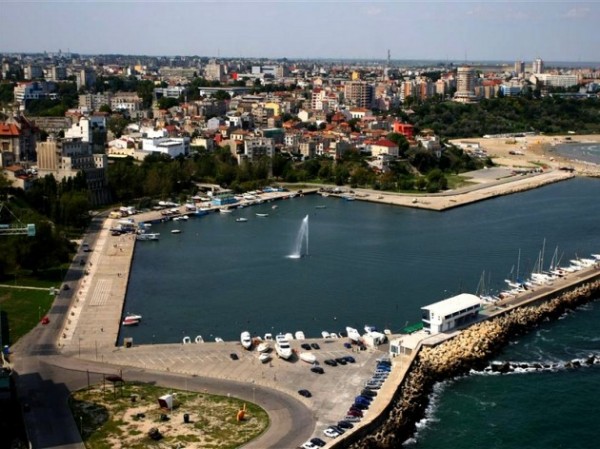 But the team doesn't have a stadium in Constanta… The stadium is located in the nearby town called Ovidiu, a small stadium that was renovated with Hagi's money…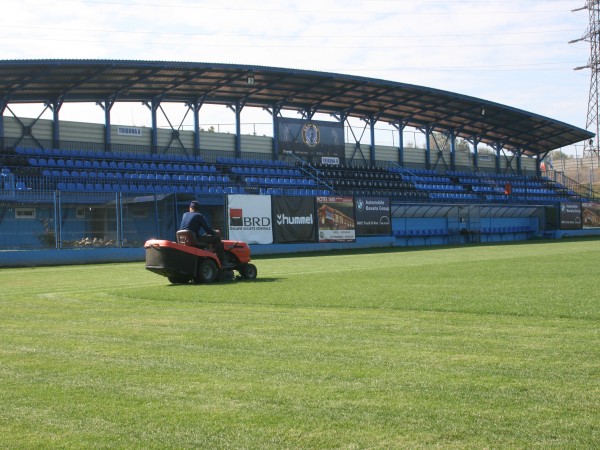 I hope you like the club that I have chosen, it will surely be a tough challenge but I hope I will be able to pull it off. Wait, I never told you the exact terms of the challenge… Here goes:
– The main goal is to win the Champions League! It might take several seasons but I have the patience. Hopefully I will have the time to complete that…
– My plan is to sign mostly young players, under 21 years of age. However, I think I will need some experienced players at some point but I think I will restrict that to a maximum of two new experienced players per season.
That's what I'll be up to in FM 2012, what do you think?

Subscribe to our Newsletter