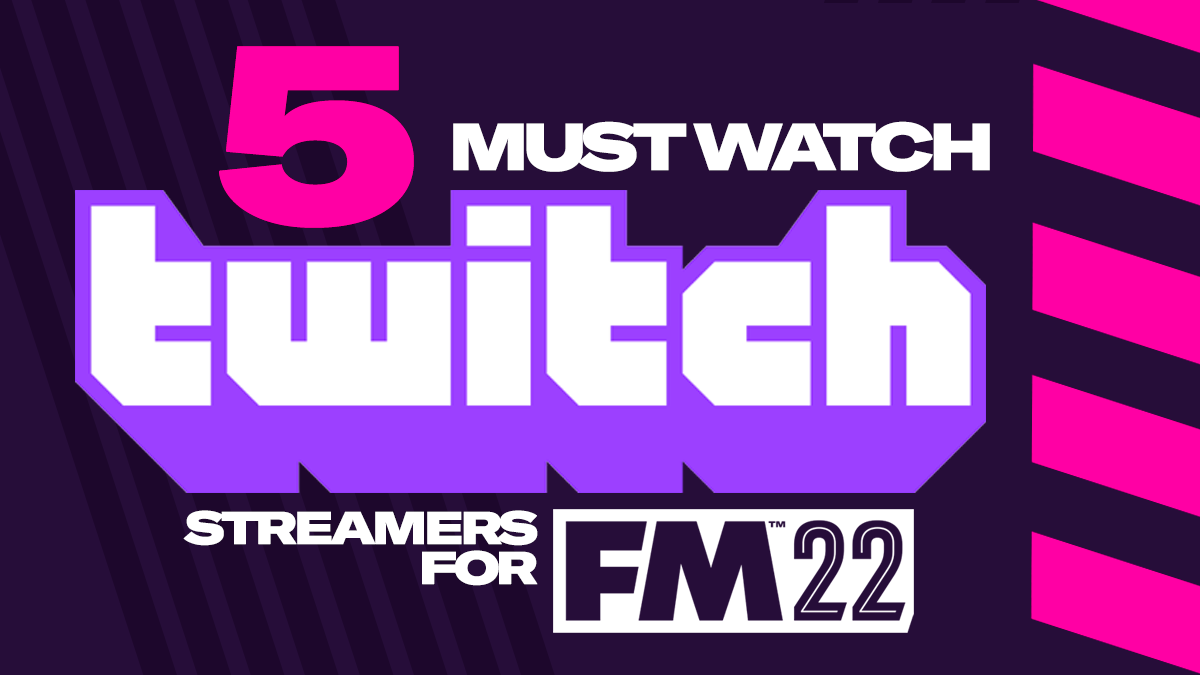 Ahead of the new game, we've put together a list of the five Must Watch Twitch streamers for FM22.
Football Manager used to be a game you played on your own, engrossed in your own little world. Time has changed and now through Twitch, we can join like minded people and sit and enjoy other people's pain or joy.
On the surface, it sounds odd. Watching someone else play a game you could just play yourself. However, with multiple screens, or the ability to watch on your TV, there's something quite comforting about watching someone else indulging in FM.
Then you get involved in the chat, and feel part of a community, rather than just being isolated on your own. You'll also be surprised with what you can learn about a game you've played for years when watching someone else.
Here are our five must watch Twitch Streamers for FM22, ready to take your knowledge and enjoyment to the next level.
It is quite rare that you find a Streamer who doesn't also produce YouTube content at the same time, but Tony's journey through FM21 saw him go from YouTube to Twitch and once his twice-weekly streams kicked off, he never looked back.
You may know him from the stand-up routine – Football Manager Ruined My Life – but during the pandemic he took his love for the game to another level. Creating the podcast Football Manager Therapy, and throwing himself into content creation. 
Last nights stream ended with us buying this absolute beast. All 6'7 of him.

Come hang out tonight from 9pm to watch him single-handedly win us the Premier League (probably).https://t.co/8wAv5K5Eg7

Shout out to @JMThought and GreyedOutMan for the raids. pic.twitter.com/l95NmrjY4G

— Tony Jameson (@tonyjameson) October 14, 2021
It's too easy to have a stream where you win everything, the real skill is to be entertaining, while also being rubbish at the game. Tony superbly ticks both boxes. 
Don't forget you can buy FM22 through us and by supporting our content you receive an exclusive 30% discount, making the game £27.74. Click the link below to find out more.

The first time I joined Doop's stream I was given a recipe on how to make the perfect poached eggs. This is what Twitch and FM is all about. Come for the game, stay for the conversation and community. 
In FM21 his achievement hunter series took him from Red Star in Paris, to the Union in Philadelphia all the way back to Europe with Ajax, Inter and Bayern. An absolute gem of a guy, his streams are entertaining, you'll always see something different – like his ultimate DoopBall tactic.
With this years version of @FootballManager coming to an end. A tear to my eye was drawn in my TotalDoopBall save tonight.

The Fc Bayern board have just announced that our new 111k capacity stadium is to be name:

'The Fm Doop Stadium.'

8 Achievements to go. We can do this! pic.twitter.com/thquVjUzG6

— Doop (@FMDoop) October 15, 2021
Part of the 5* Potential Podcast, Doop will charm you on screen while telling stories and bringing the laughs with content. 
Before you watch his streams, check out his current pinned tweet for an idea of what you can expect on his channel. 
Board about to sell your best player out from under you?

No biggie. Just have an opposing player break his spine in the next game.

Problem solved! pic.twitter.com/i6JVHaWyaT

— Second Yellow Card / Matt (@SecondYellowCrd) March 9, 2021
With the board about to sell his key player, a member of the opposition launched into a challenge, damaging said player's spine. Stopping the future transfer. It was some of the best timed story telling you'll see and the way SYC described and tells his tales makes him an excellent watch.
A skilled FM player, he is the king of building a nation and a competitor in the Streamer Showdown.
Who you watch on stream can depend on when your life gives you free time. Regardless of the time of day, there is always someone worth checking out. 
24 seasons ✅
0 players bought ✅
Started in 4th tier of Portugal ✅
Lost 7 play off finals ✅
Won the top tier the last 2 seasons ✅
Won every domestic cup ✅
Many ups and downs ✅
Loads of renamed legends by the chat ✅
Many top players sold by the board ✅

What a save! ♥️ pic.twitter.com/oEWqqPdxn9

— Lewis H (@LewisH90) October 13, 2021
If you are a night owl like myself, someone you will quickly discover is Lewis. During FM21 he streamed for over 400 consecutive days and has had some very interesting saves with Paris 13 Atletico and a youth only save in Portugal.
Late night streams are nice and chilled out and Lewis is a great host, perfect for those late night FM sessions.
Are you struggling with your save? Does your tactic lack something? Well, Daljit's stream is a must watch.
The self-proclaimed game-breaker, BustTheNet has been helping the FM community since 1998, and has even been credited by SI themselves in helping develop the game. 
It's time to announce my FM22 Save. Yes, it is time to return to the old favorite in the Bundesliga – BMG! #FM22 pic.twitter.com/LQeLud3F0w

— Daljit (@BusttheNet) October 6, 2021
A tactical genius, he is superb at explaining why and how things work, making you think differently about the game. His YouTube channel is also superb, but on stream you can watch the man at work and even get involved. It's like being back in school, but fun.
Who are your Must Watch Twitch Streamers for FM22?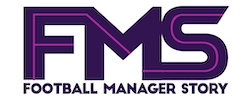 Subscribe to our Newsletter