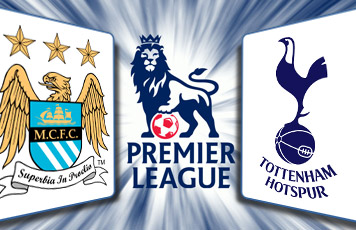 Some may think that Man City have made a slow start to this Premier League campaign having Played 7, Won 4, Drawn 2, Lost 1, Scored 14, Conceded 7. They are trailing Chelsea by 5 points and are 7 points behind them already in the goal difference stakes. City have not had the easiest of starts with a fixture list containing Arsenal, Chelsea and Liverpool in the first four games.
Man City are beginning to hit gear now though with Sergio Aguero and Edin Dzeko leading the charge. Aguero has now hit 3 goals in his last 3 games and his record against Spurs is excellent with 5 goals in the last 6 games. Dzeko's record is even better hitting 6 goals against Spurs, with an incredible 4 goals in one game back in 2011. In the last 6 meetings between these teams an incredible 30 goals have been scored.
With Tottenham in the Europa League they have already played a dozen games this season. Their overall form reads Played 12, Won 6, Drawn 4, Lost 2, Scored 18, and Conceded 10. Both their defeats this season against Liverpool and West Brom came after a Europa Thursday night game.
Tottenham are ranked joint 1st in the Premiership for the best defence away from home and ranked joint 2nd best defence overall. That said, I think Man City will just have too much firepower up front and given the amount of goals this fixture produces, my advice is to back Man City to win.
The home win is priced at 4/9 but a better option is to bet goals, with the suggestion of at least 3 goals to be scored at 8/13 (1.62). If you create this bet on our Social Betting platform it will be guaranteed matched up to £25! (Once a user creates the bet the bet will be taken and Opposed before kick-off by Tailorbet.) With Tailorbet, which powers our Social Betting platform, you can either "Create a Bet" or "Oppose a Bet".
Note: All the offers are £25 Maximum bet per user and TailorBet will do it's best to hold the offers in place as long as possible.
Good luck!

Subscribe to our Newsletter