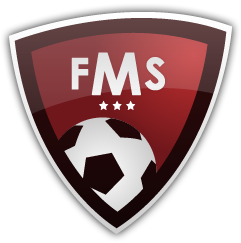 In case you were wondering when our next giveaway would be… well… it's now! We're all waiting for the release of Football Manager 2014 now that we had almost all the fun we could have had with FM 13 and we thought we'd make the waiting a bit more exciting with this giveaway. We're putting three free copies of FM 14 up for grabs, the winners will get the activation codes bang on release day!
So far we know that we will be able to play Football Manager 2014 on machines using Linux operating systems (Ubuntu to be precise), and that's one of my wishes from a few years back so I'm very happy to see it come true. We also know that there will be two new languages available, Greek and Brazilian Portuguese, and that's about it.
The lack of details leaves plenty of room for imagination though, so you can start stating your wishes for FM 14! The first comment you post gives you one entry into our prize draw that will take place on September 1st!
You can gain additional entries by liking our Facebook page, by following us on Twitter or by spreading the word about the giveaway, each new reader that joins through the link you shared will give you no less than five additional entries in the draw!
All you have to do is join with either your Facebook account or a valid email address in the box below and then you will surely figure out what to do. You can also join the giveaway on our Facebook page. Good luck!
Please note:
– If you already like our Facebook page or you already follow us on Twitter, don't try to unlike/unfollow and then like/follow, that doesn't work and isn't nice towards us either ;)

Subscribe to our Newsletter