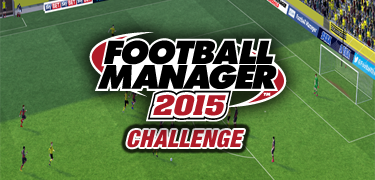 Welcome to the last episode of my FM 2015 Challenge Series. Hopefully you have found some nice challenges to test out. If not I have some more in this episode. There are so many Journeyman type challenges out there that doing a list would be impossible. I have already given you a few in earlier episodes.
They are very specific challenges and you have a very specific end goal. But the basic reason why people do a journeyman is the feeling of not being tied down to one league and jumping around the globe looking for new challenges. But to not loose interest you can contain yourself to a specific area.
South America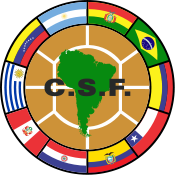 Going around South America is hard due to problems with the economy. But the leagues are formed in a very different way than what you are use to in Europe. Almost all has an opening and closing stage. Either they have two yearly champions or the combined record determines the winner. Brazil has regional championships and cups from January to about April. Then the rest of the year they have a standard division play and the Brazilian Cup. If you want something new try out South America.
Argentina
Brazil
Chile
Colombia
Peru
Uruguay
You can include the whole Americas continent by add two more leagues.
Asia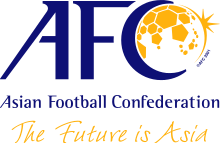 Another very different challenge is managing in Asia. The Asian Football Confederation decided to divide all countries in 3 layers. Developed countries like China and Japan have teams compete in AFC Champions League. Developing countries are smaller countries soon to be developed like Malaysia and Singapore send teams to the AFC Cup. Emerging countries are nations that need more time to establish their league or are to small to compete fairly in AFC Cup. They send teams to the Presidents Cup. The Presidents Cup is now defunct and teams are absorbed into the AFC Cup from 2015. You can try and win the AFC Cup with teams from Hong Kong, India, Indonesia, Malaysia and Singapore. I have done that three times myself win two championships and 1 time as runner ups. Then you can continue on to Australia, China and South Korea and battle for the AFC Champions League. Be sure to apply for teams that have a chance of winning. Some teams are very difficult to manage.
Australia
China
Hong Kong
India
Indonesia
Malaysia
Singapore
South Korea
Ironman Journeyman
My favorite challenge. I have at best done about 50%. It is all the challenges combined you can say. Very basic rules are that you have to win every team and national team trophy possible in Football Manager. Although I would add New Zealand to the mix to get a complete experience. You have to use the add/remove leagues function as you go along to not get a to slow running game.
Basic Rules
Win every domestic title and cup.
Win every continental cup at least once. Both for clubs and national teams.
Have 5-10 leagues loaded at the same time.
Start with the league with lowest reputation and load leagues according to their reputation at the start of the game as you go along.
Start with Sunday League reputation and no badges.
Extra: Participate in the World Club Championship, Olympic Games and World Cup with a team from each continent.
Extra: Try to use teams with special rules if possible.
This is a very hard challenge. I added the load 5-10 leagues rule to keep my options open for the good teams to loose their manager.
Strategy
The basic strategy is to get one of the best teams in each league and go for the win. That's the best way to progress as you don't have time to build smaller teams to be contenders. One time I waited one year before applying for new team and only managing a national team just to get a team that had a chance of winning a league title. Patience is key as you are in it for the long haul. Don't worry about age as you stop aging at 100 year's old. Planning is also important as a few lost seasons can be costly. But looking through the leagues only takes a few minutes. As a 2 time AFC Cup winner, 1-time Copa America Winner, African Nations Cup winner, OFC Cup winner, World Cup silver medalist and with about 25 domestic league wins and 35 cup wins I know what I am talking about.
That was all for this series. Good Luck!

Subscribe to our Newsletter