Hey guys, I have prepared an informative post for you today. From now on I'll be posting 'player profiles' from time to time, in order to share with you some of Football Manager 2011's best buys and cheapest players. Today's player of choice is Leonel Galeano, so lets take a look this Football Manager 2011 wonderkid.
Leonel Galeano
Age – 18 years old
Position – Centre back
Club – Independiente
Nationality – Argentine
Value – £2.1 million
Price tag – £4.5 – 7.0 million
Media comparison – Touted as the next Walter Samuel
Galeano's starting attributes
I started a new game and the above screenshot is that of Galeano's starting profile. The Argentine centre back already has decent attributes and lots of room to grow at just 18 years old. Galeano joined Independiente a few years ago and is relatively new to Football Manager. I attained a scouts report from Arsenal's Cagigao, he seemed impressed with Galeano. Rating the Argentines current ability at a two star and potential ability at three and a half star. However, I feel this report under rates the 18 year old.
During my Ultimate European Challenge, I noticed Galeano after accepting the Argentina national job. This was in 2015. The centre back signed for Real Madrid in my game and has become one of the best players around. Galeano is available for £4.5 – 7.0 million. Take a look at his attributes in 2015, while playing for Real Madrid.
After four or five seasons, Galeano becomes a real beast. His potential is undeniable and those fairly low physical and mental attributes shoot through the roof. Of course, this wonderkid needs a decent training schedule and will benefit from first team football early on. Setting him to attack the far post during corners as the taker aims for the far post can provide lots of goals.
Leonel Galeano in real life
Galeano made his Intependiente debut during August of 2009 vs Newell's Old Boy's. His first goal followed shortly after in October and is now 19 years of age. Leonel has scored 5 goals from 60 games for Independiente and is now a first team regular.

My best buy rating –

9/10
Well I hope you find this profile helpful, if you would like a similar report on any player, just comment below and I will try to fulfil any requests. Obviously I'll only be doing profiles on the best buys. Thanks for reading and I look forward to your comments as always. :)These player profiles will be continued throughout the year. So below are the players I've covered so far.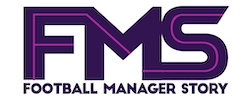 Subscribe to our Newsletter