Hey guys, welcome back to the result of the poll!
Firstly I would like to get something off my chest. Essentially for this years story, I have taken the decision to 'demote' myself from the main site and post up in the sites Forums. The main reason for taking that decision was purely personal in that I felt that the interaction and type of posts that I would be dealing with over the year would be much better suited to the forum type style of writing. Also though, I have now been made 'Forum Admin' by Johnny so essentially I am in charge of what happens down there!
Hopefully some of you can start coming down there, even if it isn't to write a story but just join in with the community and get to know everyone. We have a new slick layout (that still needs loads done to it before it's ready) and some brilliant writers so I would urge each and everyone of you to give it a go.
So, the results are in and it was pretty clear from the start which one you fancied me trying….
Option 3 – Youth Academy Challenge
The youth academy challenge is something that is rarely seen on Football Manager blogs. It is where I take hold of a team that is in the lower divisions of a mediocre league system (Ie Varberg BOIS in the Swedish League) and try to only use youth players out of my academy to challenge for the ultimate goal of the Europa League title. That's right, I can't sign anyone. With the new youth system in place, it should be achievable.
The Youth Academy Challenge! I will be going through the in's and out's of the country and team when the new game is out but the aims and rules are pretty clear, win the Europa League with just players coming through the academy.. No player transfers in what so ever.
Anyway I would like to thank everyone that voted, absolutely amazing response with no less than 218 people clicking on one of the options. Really means a lot!
Hope to see you all in the forums following not only mine, but some of the brilliant stories that will come out from our other writers once FM2012 is out.
Cheers,
Jake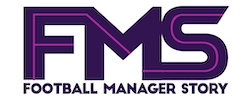 Subscribe to our Newsletter