Football Manager 2021 has more in-depth than ever previously when it comes to tactics. From formations, individual and team instructions, it's important to set your team up well in order to succeed.
To help you, watching real-life football games can help improve your tactics in the game. Here are a few nations to watch at Euro 2021 who can help with your tactical choices:
England: Set Pieces
Gareth Southgate deploys a 3-4-3 formation for the Three Lions, who reached the semi-finals of the 2018 World Cup and the UEFA Nations League finals. After blitzing through qualifying the bookmakers have England as the pre-tournament favourites.
The formation relies on the wingbacks to support the attack out wide as well as getting back to defend. Kieran Trippier is expected to start on the right after winning La Liga with Atletico Madrid but faces competition from the likes of Trent Alexander-Arnold and Reece James. Ben Chilwell and Luke Shaw are battling to start on the opposite flank.
One of England's best tactics at the World Cup three years ago was their set-pieces. The aim was to bunch up their attacking players from corners and split as the ball is whipped in, with centre-backs Harry Maguire and John Stones the main targets. Use a Euro 2021 live stream to see this in action later this summer.
Germany: Pace
Joachim Low's side could be a dark horse for the tournament with all the talent in their squad. They aren't generally listed among the immediate favourites because of poor performances in the last World Cup and previous European Championship.
However, the head coach deploys a 4-3-3 formation that scored an incredible 30 goals in eight qualifying matches. Their dynamic front three could consist of Serge Gnabry, Timo Werner and Leroy Sane, all of whom are a goal threat.
The pace in the German attack is lethal in both open play and on the counter-attack. Pace has always been a useful tool in Football Manager.
Portugal: Freedom
Fernando Santos guided Portugal to a surprise victory five years ago after progressing from the group stage in third place. The following year they won the inaugural UEFA Nations League.
The experienced manager goes with a 4-4-2 formation but not something traditional from the 1990s. Bruno Fernandes and Bernardo Silva are given the freedom to join Cristiano Ronaldo and Joao Felix in attack.
Using this tactic in FM21 comes as a defensive risk, but Santos is given the freedom to send midfielders into attack because of his central midfield duo – Danilo Pereira and William Carvalho are both ball winners and stalwarts in front of the back four.
Spain: Direct
Luis Enrique is the boss of the Spanish national team these days, looking to repeat their successes of 2008 and 2012. However, they don't have stars like Andres Iniesta and Xavi in the middle of the park these days.
The former Blaugrana boss uses a 4-3-3 formation that includes ball-playing centre-backs supporting midfield. Sergio Ramos misses out due to an injury-plagued season, so Aymeric Laporte and Pau Torres could be the starting duo in front of David de Gea.
The midfield trio is key to keeping possession and supplying the front three in their direct style. This could consist of Manchester City's Rodri, Atletico Madrid's Koke and Barcelona's teenage sensation Pedri.
Alvaro Morata hasn't been a regular goalscorer for a while but will lead the line, probably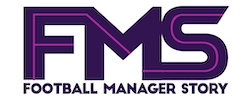 Subscribe to our Newsletter