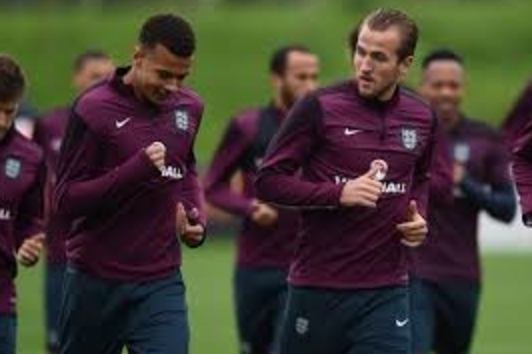 In this FMS guide we are going to see how to make any player more versatile, and how to adapt a player with the right attributes to the role we need to fill in our desire FM tactic.
For example, we want to use Darren's devastating 4-1-2-3 tactic, and we need a false 9, usually not one of the easiest roles to find, compared to a poacher or a target man.
So, we might find a central midfielder with outstanding attributes for a false nine like  Dele Alli from Tottenham, but to fulfill at best his new position ,role and duty as a false 9, he will need to be re trained.
This is how it's done:
1.You go to the players profile page overview where there is the player's face and his attributes.
2.Click development
3.Click training
4.In position/role, you choose the striker position and the false 9 role
5.Now you wait, usually it takes several months for the player to get fully adapted to the new role and position, but that doesn't mean he can't play straight away in his new role, in fact he should, as this will quicken his adaptation..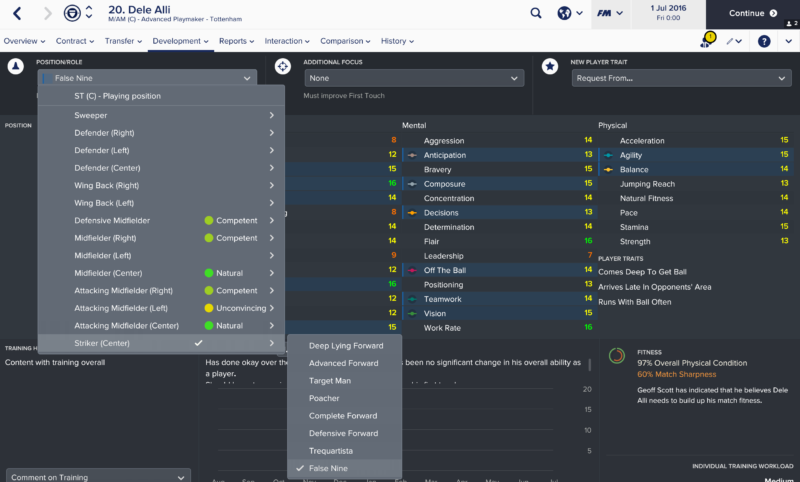 Video Tutorial
Hope this was useful, and remember to check in the same player's training screen that you can make the player focus in developing one attribute during his training sessions and also to develop one move, skill or technique too.
Cheeers :)

Subscribe to our Newsletter