Every football manager (FM) enthusiast looks forward to the transfer windows to strengthen their squad, especially those handed a bumper budget by their club's board.
But as with finding the best bets during the course of a season, the FM transfer market is tricky, especially after the latest transfer system introduced in FM23. And sometimes marquee signings aren't always the answer, as in the case of smaller clubs with significantly lower budgets.
Building a strong squad capable of being competitive and challenging for honours is a task best achieved in the summer transfer window when clubs are generally more willing to sanction deals.
However, the same cannot be said for the January market, as clubs will be reluctant to let their players leave because it could affect the balance and ambition of their squad.
Also, the winter market is pivotal to managers looking to maintain or improve their standings in the league. Plugging loopholes, bringing in reinforcements in case of injuries, or just signing players to improve not just the squad depth but also the quality of the team.
So, navigating the winter market requires smart scouting, decision-making, and swift execution without necessarily ripping too much into the allocated transfer budget.
With that in mind, we look at a few tricks any manager could use to properly navigate the January transfer market in FM.
Players with expiring contracts
Some players whose contracts will expire at the end of the season could prove good value for money as they will be free to enter pre-contract negotiations with any club of their choosing.
If the player is refusing to renew his existing deal, the selling club could become desperate to do some business to avoid losing the player on a free transfer in the summer.
That said, such players could be available at bargain prices if managers cannot wait until the summer before signing them.
Targeting transfer listed players
Clubs generally do not like losing players halfway into the season, so there's no need to try to break the bank to sign unavailable players for astronomical fees.
Targeting players that have been deemed surplus to requirement by their club allows for easier negotiations within the budget.
Paying in instalments
There's usually not enough to spend in the January market, especially if there wasn't enough outgoing business done after splashing the cash on recruits during the summer.
However, if managers are proficient at negotiating incoming deals, they could utilise the opportunity that paying in instalments allows.
If the budget doesn't allow settling payments in one sitting, managers can negotiate a deal where the club pays the transfer fee over time with clauses and bonuses included.
That way, business can be conducted without ripping too much into what is left of the transfer budget, as any other fee will be taken from future budgets.
Loan with buy option
A common theme used by Italian clubs, signing players on loan with a buy option included in the deal helps managers shore up their squad without losing too much money.
It's a low-risk high-reward type deal that allows managers to hedge their bets on players they are not too convinced by.
They can decide to exercise the buy option at the end of the season if the player exceeds expectations, or just let him return to his parent club without too much fuss. A win-win scenario.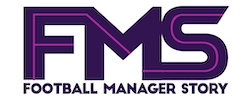 Subscribe to our Newsletter