Getting your pre-season right is one of the most important things you can do in Football Manager 2017. More often than not, new players struggle at the start of the season because they simply did not treat pre-season in the way that they should have. There are a few main objectives that you should be looking to complete during pre-season:
Team Cohesion and Familiarity: This means that making sure that the team are familiar with each-other and can work well together. One top tip for this is to make sure that all your transfers are completed a few weeks before the start of the actual season, giving your players enough time to gel as a team. This also means making sure that your team are familiar with all your tactics, staff and teammates.
Conditioning and Match Fitness: This involves getting players back to their peak physical condition and fitness they may have depleted over holidays or playing in international tournaments.
Training Players to Avoid Injury: Focusing on player fitness is important so that during the main season, you can avoid getting players frequently injured and make sure they can play multiple games in a short period without getting jaded.
Morale Building: Finally, it is important to make sure that your players are happy heading into the season, high morale means a better chance at getting good results.
Heading into the first game of the real season, what you ideally want is for players to have superb morale, 100 conditioning, 100 match sharpness and to be fully fit. This gives you the best chance at starting your season positively, getting the results that you need! Below is an example of a team that has been sufficiently prepared for the start of the season, in the best physical condition possible.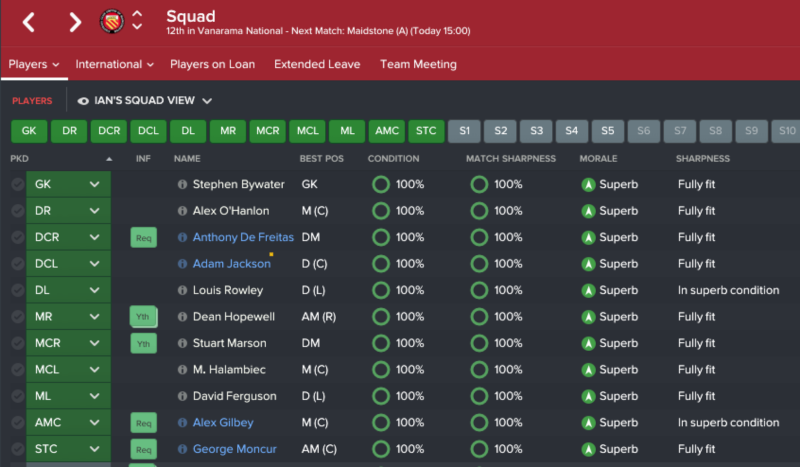 As you can see, all the tactic familiarity levels are fully familiar and this team is in the perfect position to have a successful start to the season. Achieving this is very difficult but we are going to explore several ways in which you can get these levels as familiar as possible before the start of the season.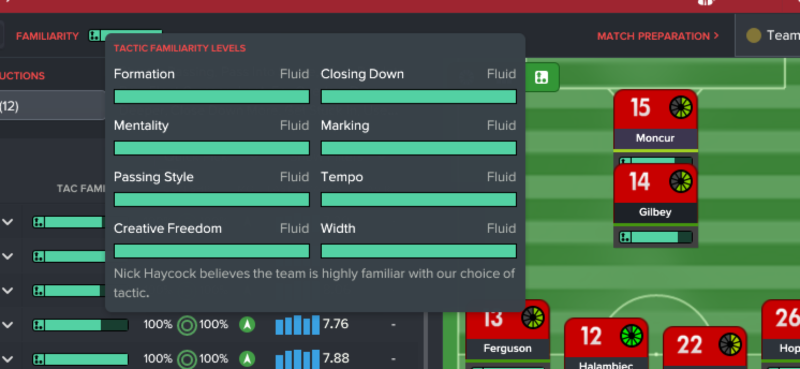 The Best Ways to Achieve Tactical Familiarity
Firstly, try to arrange as many friendly matches as possible during the pre-season. I recommend playing them against as weak an opposition as possible, as winning games with big scorelines helps to build a superb morale. However, if you are looking to play bigger teams in order to raise some funds, try using your substitutes and reserves whilst parking the bus. Don't push too hard either as your players are more likely to get injured and as soon as their condition drops below 65%, substitute them off of the field.
Take a look at the way in which I layout my squad screen, it's ideal because not only can you monitor how far each player is from full fitness, full sharpness and superb morale but also gives me a column in which I can see the natural fitness attribute. This is an important attribute when it comes down to fitness, and pre-season specifically, because it indicates how long it will take a player to recover after a match, the lower the number the longer it will take.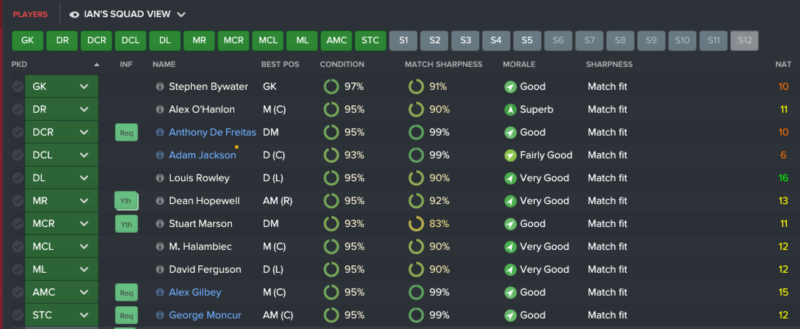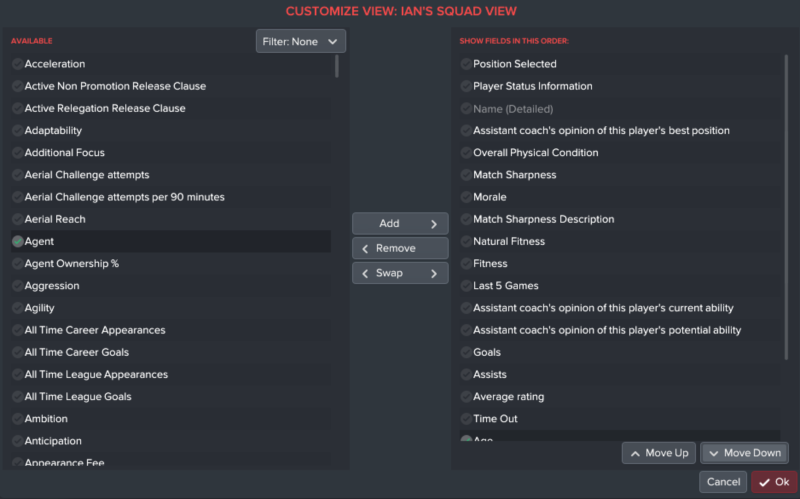 Another thing to take into consideration is which training to focus on in pre-season. Many people suggest focusing on fitness but here at FM Story we recommend giving team cohesion a chance, this gives your squad a chance to learn how to play together, which is especially vital if you are trying new tactics or have a load of new signings.

Case Study:
In the second season of my FC United of Manchester save I was a bit lazy with the amount of friendlies I arranged. I had eight friendlies, which was a fair amount but I could've done with one or two more. However, this was still highly beneficial for my team as they were almost 100% familiar with my tactics, had at least a 'good' level of morale and everybody was nearly on 100% condition and 100% match sharpness.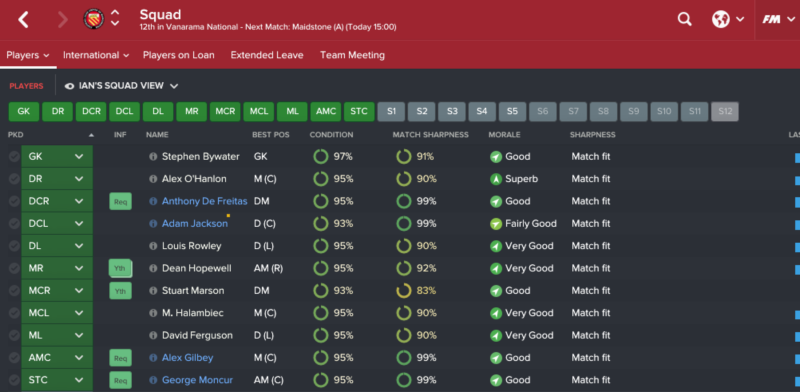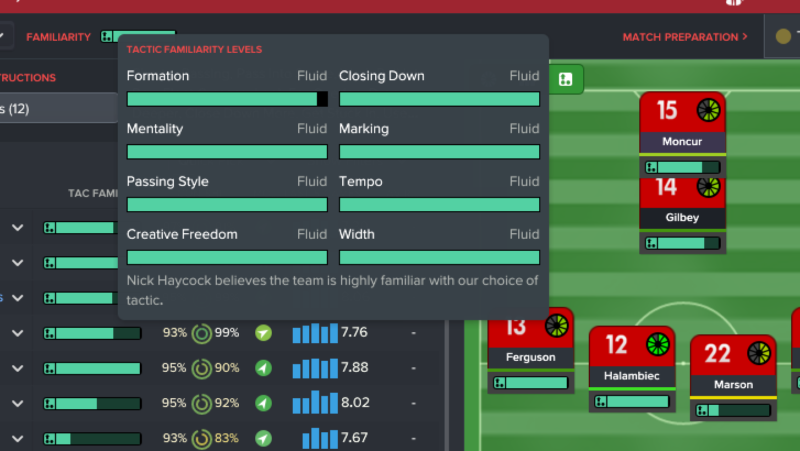 Top Tip:
Finally, I will leave you with a top tip. I cannot stress enough the importance of match sharpness as you need to have your players have a high level throughout the entire season. Specifically, you need to ensure that it is not just your first team who are match sharp but your substitutes too, so that they are prepared in-case a first team player suffers an injury or receives a red card. This is crucial!
What are your top tips for pre-season? Let us know in the comments below or tweet us!

Subscribe to our Newsletter