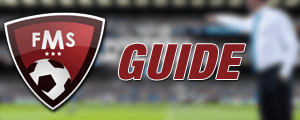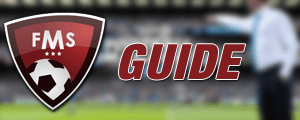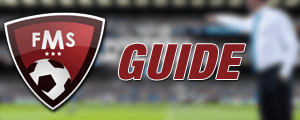 Hey guys and welcome to this guide on how to develop youth in FM 2014. I am not actually the author of this piece, so let me introduce you to Wayne Boon. For some time now Wayne has provided me with future screenshots from his saves in FM 2014, for the purpose of our player profiles on the Scouting Network. Wayne has developed some insane wonderkids and we've had an influx of the same question from many, many readers, 'how do you develop youth in FM 2014'.
Seen as this question was directed at Wayne himself, I've asked him to compose an FM 2014 guide on how to develop youth. Wayne covers every aspect of developing youth and does it all from his own perspective. Having seen some of the players he developed like Adam Campbell (who I seriously recommend you look at on the Scouting Network) I think I myself will be learning a thing or two from Wayne's practices. Over to Wayne…
How To Develop Youth In FM 2014 – Intro
Hey all, my name is Wayne and I've been an avid player of FM ever since i was introduced to the game by a friend in 2011 and I've found this site immensely helpful in finding the best wonderkids for the game. Since I've been asked to write up a simple guide on how to develop youth in FM 2014 I'm giving it a shot.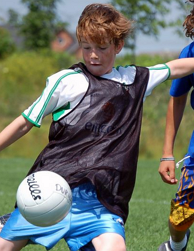 From my experience with the game, the key pointers to follow when developing youngsters are of course finding the correct wonderkids, game-time, coaching, growth and patience. However, do note that you may face some difficulties in ticking all the boxes depending on the club and league you are managing in.  I feel that I usually achieve maximum growth with youngsters when starting out in the championship as they are able to start more games without affecting results too much. Ideally, I would like to start in League One but attracting wonderkids to championship clubs while fending off interest from larger clubs is already a feat in itself, and most 4-5 star coaches usually shun lower tier clubs until they achieve a higher status.
On the flip side, managing mid-high tier clubs such as Newcastle and Tottenham allows you to land wonderkids and coaches fairly easily, but in the premiership playing your best players is the only way to guarantee the best results. The only way to overcome this would be to choose an elite team, where the quality of the players should allow you to constantly accommodate a few youngsters and attract the best coaches, but then again, where's the fun in that, right?
How To Develop Youth In FM 2014 – Getting The Right Wonderkids
Just refer to the huge list of players on the Scouting Network! As I like to start with Championship clubs, I just go for the cheapest available and roll from there. If you want to start from the Championship, it is always better to sell your ageing players that are still worth good money to fund your influx of new blood. Do not worry as the championship is quite easy to navigate even when using wonderkids. Just make sure not to end up in a situation where players in key positions are unfilled because you sold that last defender to fund the purchase of your fifth young striker (I tend to face this problem all too often).

How To Develop Youth In FM 2014 – Game Time
One advantage when managing in the Championship is that the league consists of more clubs (at least for England), and this means more experience for your fledglings. Do try to let your wonderkid play in as many games as possible, preferably first team football, but substitute appearances work too. An important point to note here is that youngsters tire more easily, and be sure to give them a break if they start getting jaded as their stats might actually decrease.
If you ply your trade in the Premiership or other first tier leagues where results matter more, it might be harder to spare games for your wonderkids and this is where friendly matches come into play. During the pre season be sure to arrange as many friendlies as possible as it not only helps your youngsters progress, it also lets the team regain their fitness for the upcoming season. Some may think U21 leagues are good enough but human management is always the best (this applies to pre-season friendlies as well. The AI does a bad job with arranging matches in my opinion so you might want to take things into your own hands).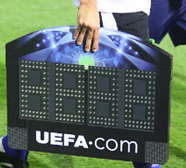 Lastly, while loaning players out to get game time might be a good idea, be sure that your youngster is at least a first team regular at the other club and that he is used in the preferred position. Thankfully, FM14 comes with a feature to let you know if the other managers are doing your player more harm than good. Note that players can only be recalled during a transfer window and you have to (and should in most loan circumstances) insert a recall clause in the loanee's contract.
How To Develop Youth In FM 2014 – Coaching
As most of you should know by now, the higher the star rating for coaches the better. In a nutshell, simply assign the coach with he highest star rating for the specific category. The main issue with coaching that I would like to address is the fact that lower tier clubs have limited resources (specifically low staff wages and numbers) and most top class coaches shun these clubs. When managing a new club for the first time, the first thing you should do is take a look at the club structure. Never settle for the initial coaches, sometimes including your assistant manager as they tend to be (mostly) junk.
For some reason, many clubs have an excess of physios, fitness coaches and U21 coaches. All these excess numbers take up valuable resources that could be better allocated. Always aim for a minimum of a 3 star rating in every category (although I sometimes make do with 2.5). After letting your excess staff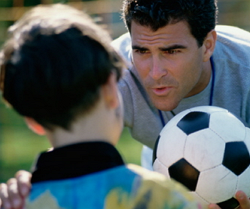 leave on mutual terminations, try to recruit a decent backroom of your own. It takes some trial and error on your part, but there are a few excellent coaches that are willing to join lower teams on minimal wage, such as Marcel Lucassen (ball ctrl), Chico Fraga (attacking) and Paul Winsper (fitness.) Some of these coaches are good enough to coach in 2 or more categories while maintaining a 2.5-3 star rating. Do play around with the assignments a bit for the best results. Your ultimate goal is to have a 4-5 star rating across the board, which should be easily achieved upon promotion.
Lastly, it is worth your while to scroll through your players' training status every few weeks. Players will mostly be pleased/happy or content with their training, however if one or two players are unhappy with their training schedule, then reduce their workload to average or light as it affects their rate of growth. If the unhappiness is still there a few weeks after you have lightened their workload it means they have a negative approach towards training and it might be time to warn the player through a private chat.
How To Develop Youth In FM 2014 – Tutoring
Another aspect of coaching that is overlooked by many is player tutoring. A general rule of thumb is that the better the personality and the higher the determination of the youngster, the faster he will progress. A tutee will always take on his tutor's personality, some preferred moves and have an increase determination if the tutor's determination is higher than the tutee when you choose the 'improve his game' option, and the tutee likes the tutor. Good traits to take on are model professional, determined etc. However, determination is always more important. If you choose off pitch development the tutee will only experience an increase in determination. Note that the tutor's squad status must match or be higher than the tutee for the tutoring option to appear. Hence, if you have resources to spare it may be beneficial to sign those ageing players with insane mental stats on a short term contract to tutor your youngsters. NEVER allow a player with lower determination to coach a tutee with higher determination as the tutee will experience a drastic drop in determination (made this mistake once and had to release the tutor on a free transfer to stop the tutoring).
How To Develop Youth In FM 2014 – Player Growth/Patience
So, you have given him 45 games per season, hired the best coaches, gotten Messi to tutor him, and the kid you paid £25 million for shows no signs of improvement. Do not fret, at least not yet. Besides determination and personality, potential ability is another key factor. It should be noted that no two games of FM are ever alike. Every wonderkid, bar some well established ones, has a different potential ability that determines how far he can go in the game. The same player that has ripped apart defences in your previous save may reach his limit as an average Joe in your next one.

That aside, some players simply develop slower than others and while they may not show potential early on, there might just be a world beater waiting to emerge the following season. It might be as late as 21-23 years old before they show signs of progression so be patient and rely on your scouts for advice. Finally, if the player is going through a long stretch with no marked improvement, you might want to try reprimanding him via private chat. If the player reacts positively then all is well, however if he reacts negatively, you might have to deal with an unhappy player in the squad for some time.

Subscribe to our Newsletter