Hello friends! So here is season 2 of my adventure in Germany. I am sorry it took so long but I was caught up in getting ready to go back to college. So I'm back in the swing of university life so here is the overdue update of my second season with Die Fohlen.
Pre-Season
So the post-season awards came out and Reus' goal against Hannover in February won Goal of the Season. The very dangerous Podolski, who gave us quite a bit of grief, was Europe's second best marksman. And the board has agreed to upgrade training and youth facilities (both are now 5 starsJ) and expand the stadium by 2000 seats and convert some of the standing room to seating room! So we will have a nearly 58,000-person stadium, and about 40,000 of that capacity will be seats.
I'm sure many of you are wondering about my transfers. The board gave me a budget of 11.75mil for Europa League qualification; more than thrice as much as last year!

Here is what I did with the money:
I gotta say, this was a pretty stressful transfer season. By the end of last season, 3 of my players had handed in transfer requests, Christoffersen and Diallo wanted more playing time, and it was a shame because they had a lot of potential. Gaye was the other player and he was a troublemaker because he would ask to go back to Spain every few weeks. Apart from that, I sold players because I got offers that were either too good to turn down, like in the case of Dante and Ciciretti or the players started demanding ridiculous wages like Martinovic did. I am very happy with the players we brought in, though. Overall, I think the squad has the potential to be better off.
Squad for the season:
GK: ter Stegen and Darren Keet
ter Stegen will stay my first choice while I got Keet from South Africa as an able back-up.
DC: Bamba, Varazdat Ghazaryan, Obih, and Werner Horn
So I lost my super center-back Dante but I was happy that I got to keep Bamba, last season's top performer. I think he and Obih will be my starters. Ghazaryan is an incredibly player I was able to pinch from Saudi Arabia. He is Armenian and is poised to become a star so expect to see a lot of him this season. Horn is a high potential youth I promoted from our U19's.
DR: Echevarne and Jerry Vandam
Zimmermann was my starter last season but he was annoying me about his contract. Echevarne's progress was great over the course of last season and Vandam was a great free transfer I was able to sign. I think the two of them will alternate this season.
DL: Wendt and Olaf Boris
Carpentieri progressed better than Echevarne did and he was going to give Wendt a run for his money, not to mention be my star left-back in the future. But when Feyenoord came knocking, he decided he had to take it. I couldn't find any good replacements so I decided to promote Boris from my U19's. He is the highest potential player in my youth players but he is not ready for this level — not yet. I guess this will be a test of his mental fortitude and I hope he is up to the challenge since he is the jewel of my youth set-up. In any case, Wendt was my starter for last season and if he can stay fit, I shouldn't have too much of a problem at left-back. There are simply too few great left-backs!
MC: Leonardo Franzino, Mirko Stevanovic, Di Stefano, Soylemez, Owen Garvan, and Amer Abdulrahman
So lots of change in this position. Too many unhappy players or offers that were too good to turn down. Soylemez will be a solid back-up — he developed quite well last season. Di Stefano on the other hand is a player who is in the last chance saloon because he did not improve very much. Stevanovic is the third player I promoted. I ran out of time to sign another midfielder so I just went ahead and promoted him. Leonardo Franzino is the player I am most excited for. I tried to sign him last season but he turned me down. Now he's come around for a club transfer record and I think we have a great prospect on our hands. Garvan comes to us from Leicester and he was performing quite solidly in the Championship. I think he will be able to adjust pretty easily to life in Germany and he will be a starter. My other starter will be Abdulrahman. I am shocked that I got him for so cheaply. He was absolutely destroying the UAE league. He had a rating of and 8 and had 14 assists. I think he will be a great midfield maestro for us.
ST: Kruno Ivanovic, Reus, Herrmann, Allagui, Hanke, and Juhasz
Very little change here. Ivanovic is a great prospect for the future and I hope that he and Juhasz build up a great partnership. I was always under the impression that I needed a 20 goal a season striker but last season showed me that it might not be the case. Reus and Hermann both got 14 goals last time and Hanke chipped in with 7 while Allagui gave me 6 in half a season. I think with a better midfield this season, we should see more goals scored with these same strikers. And I think with Allagui settled, he will break into double digits. Reus has also just mastered the striker role with as much skill as his natural right winger role, so we should see him get pretty close to 20 in my opinion.
So that's the team for the season.
It's believed that these boys will finish similar to last season, which I think is actually quite reasonable. It could very well happen if we don't get the right results. On a side note, Dortumund approached me! Of course, I wasn't going to sign for a rival and quickly decline ;)
Check out the next page to see the next season!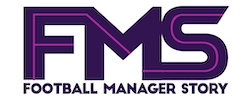 Subscribe to our Newsletter