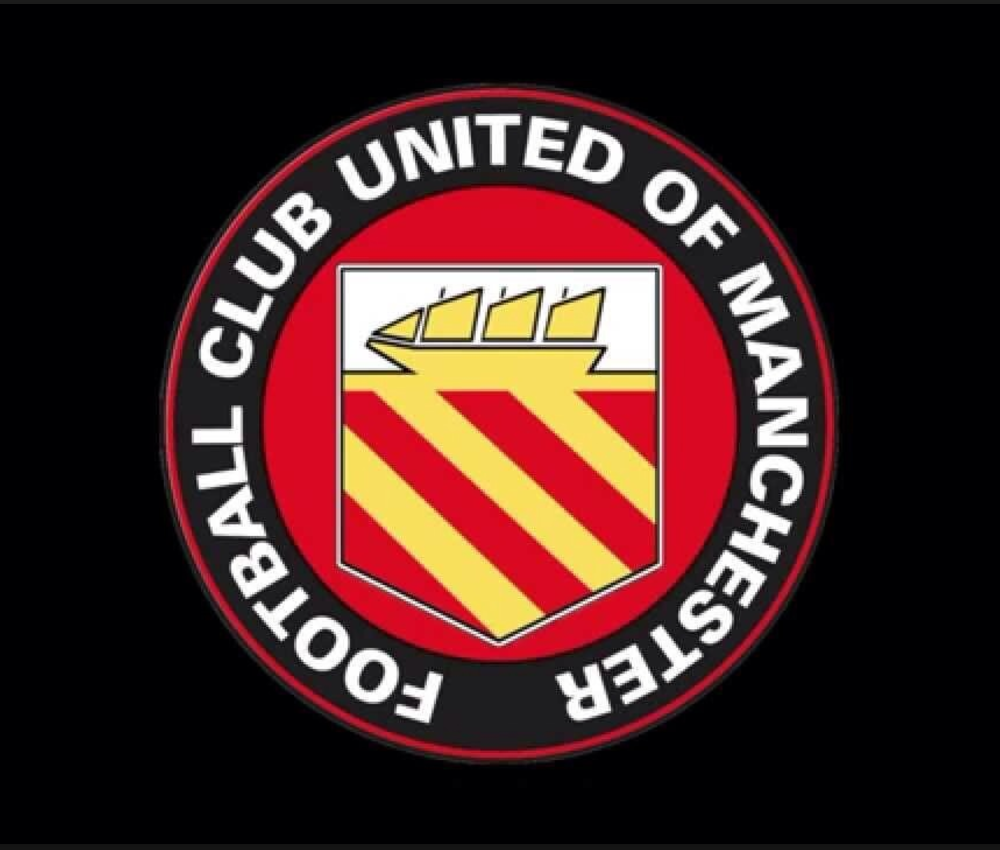 Football Manager Story First Season Recap:
When we last left off in this Football Manager Story, Ian Martin had just guided his FC United of Manchester side to glory in the Vanarama National North league after a successful first season in charge. Despite a couple of disappointing results in the cup, the main goal of promotion from the league was achieved. You can access the first chapter here, the second here and the third here.
On With Season Two…
The media are predicting great things from Ian Martin's FC United side this season, suggesting that they will finish first place, gaining promotion up into English league football for the first time in the club's history. Ian Martin is quickly becoming a big name in Manchester and the media firmly believe in his ability to guide this semi-professional team to professional status.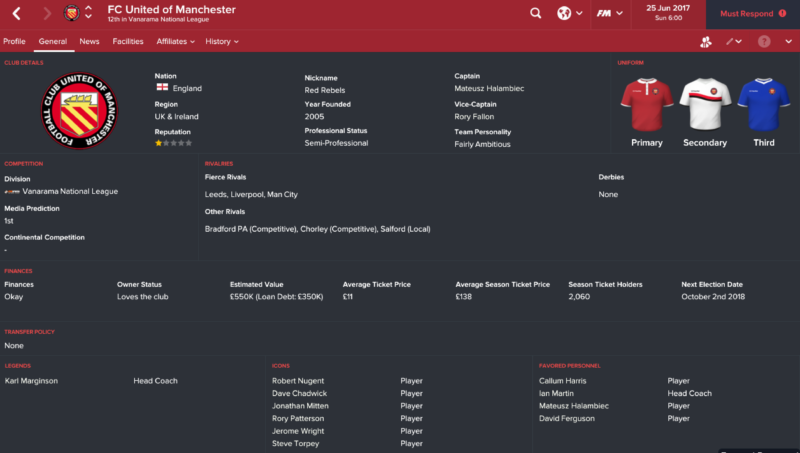 After transfers, Ian has just £11,000 left of his transfer budget and a leftover £200,000 p/a in the wage budget. This leaves a little bit of space and leeway for a couple of loan signings or free transfers if it is required in January. Time will only tell how Ian's abilities in the transfer market progress over the course of this FM Story but we will find out.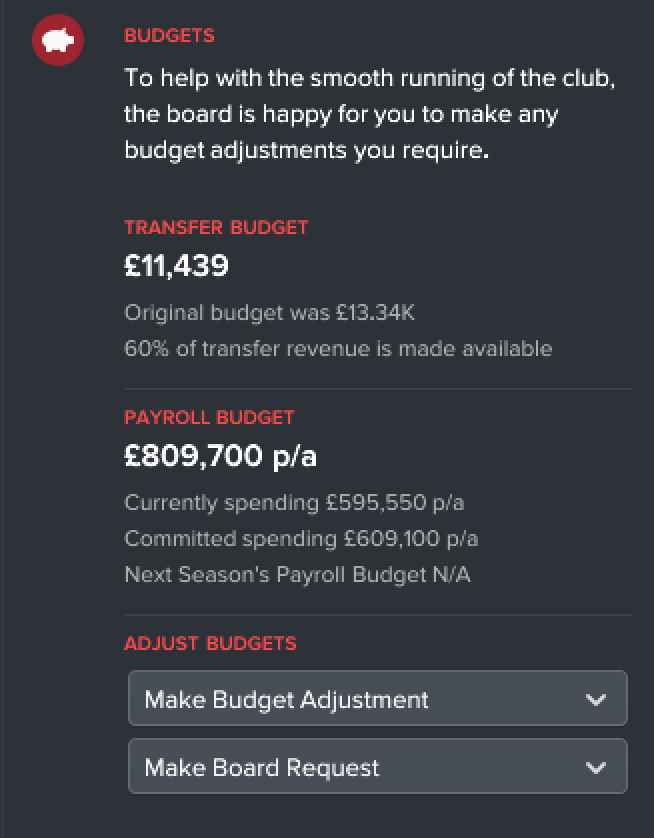 The finances at FC United are relatively stable, they don't have a huge amount of money in the bank. However, Ian Martin wants to work on this and deliver financial stability, especially if the club is to consider gaining professional status within the next year.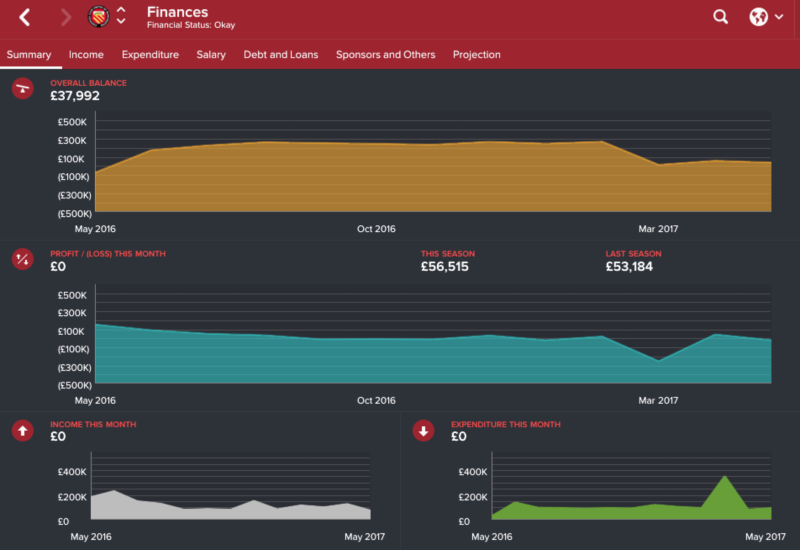 The FC United squad is looking much improved when compared to last season, and the starting eleven is based around five strong loan players. The highlights of the squad look to be Alex Gilbey and George Moncur, yet the fans remember the work done by Halambiec and David Ferguson last season.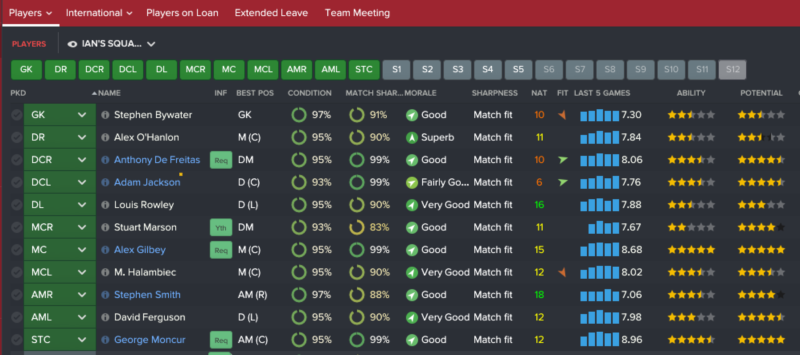 FC United made a number of key signings in the summer before their first season in the Vanarama National League. The most expensive signings were Dean Hopewell from Sheffield Wednesday for £100k and Joe Shaw from Macclesfield for £130k. Five loan signings were brought in to add temporary strength to the squad but there were a few cheaper signings made to add a little squad depth to the team.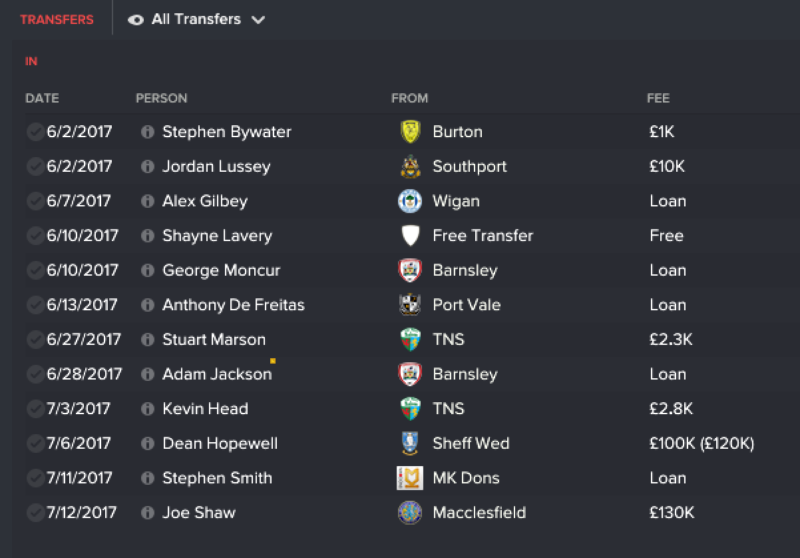 Player to Watch: Mateusz Halambiec
This boy is back and ready for another killer season at FC United. He is set to feature heavily in Ian Martin's plans and was definitely one of the highlights of the last three chapters of this FM story. Will Halambiec continue to be a part of this team for years to come or might this just be the last season that Halambiec features heavily.

Key Signings:
Dean Hopewell was one of the most pricey transfers of FC United's transfer window, costing £100k (up to £120k with bonuses). At just 16 years old this was a huge gamble from Ian Martin, who must fear that poor facilities at his club will stop Hopewell from reaching his true potential, yet he is an important signing for the moment.
Stuart Marson was signed from Welsh club TNS for just over £2,000 but is set to drop straight into Ian Martin's first team plans. He is a strong ball-winning midfielder with good mental stats that should make him a perfect fit for Martin's team.

Kevin Head was signed for a nominal fee from TNS as well, but he is set to go out on loan for a season to Kidderminster Harriers. He has very promising physical attributes but looks to have a bright future ahead of him.

And for the pre-season, Ian Martin was disappointed with the lack of games he managed to arrange. However, there were a number of successful results, yet the man in charge simply thinks the squad is not fully fit or as ready as it could be.

The final change at FC United, before the start of the new season, was the dismissal of Brede Hangeland as assistant manager, and the succession of Nick Haycock as the new assistant. Ian Martin felt that this decision was totally justified and expects Haycock to prove himself in the backroom.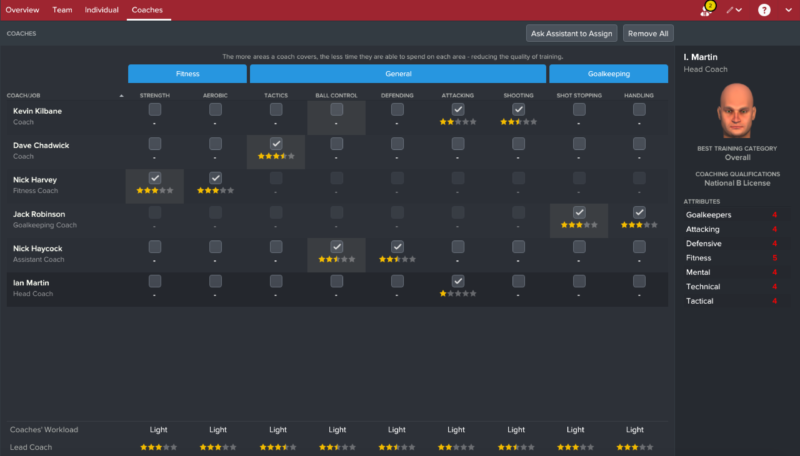 Where do you think Ian Martin's FC United side will finish in their first Vanarama National season?

Subscribe to our Newsletter